1954: Elvis Presley was at Bellevue Park in Memphis, Tennessee. (Note: some websites claim the show was at the Eagle's Nest in Memphis. According to the official website for guitarist Scotty Moore, Elvis played at Bellevue Park on this date.)
1957: The Big Record debuted on CBS-TV, with Patti Page hosting.
1959: The first Dick Clark Caravan of Stars tour began with Paul Anka, the Coasters, Lloyd Price, Duane Eddy, the Coasters and Bobby Rydell at Memorial Stadium in Baltimore, Maryland.
1960: The Tab Hunter Show premiered on NBC-TV.
1960: Frankie Avalon was given $600,000 on his 20th birthday as earnings accumulated when he was a minor.
1963: The Patty Duke Show premiered on ABC-TV. It would last three seasons.
1964: The Beatles performed at Dallas Memorial Auditorium in Texas.
1965: A new group was introduced to us as the Vogues first charted on this date with their first single "You're the One".
1965: James Brown reigned on the R&B chart for the sixth week with "Papa's Got A Brand New Bag Part 1".
1965: We Five were on top of the Adult chart for a third week with the great song "You Were On My Mind".
The Turtles were crawling up the chart...
1965: The Beatles made it three consecutive weeks at #1 with "Help!". Barry McGuire edged up one spot closer with "Eve Of Destruction" while Bob Dylan slipped with "Like A Rolling Stone". We Five had "You Were On My Mind" and the Dave Clark Five moved from 13-5 with "Catch Us If You Can". The rest of the Top 10: The instrumental "The 'In' Crowd" from the Ramsey Lewis Trio, the McCoys slipped into the Top 10 with "Hang On Sloopy", the Turtles were moving slower with "It Ain't Me Babe", Sonny & Cher's "I Got You Babe" came in ninth and the Yardbirds reached the list with "Heart Full Of Soul".
1966: The Doors and the Seeds ("Pushin' Too Hard") were in concert at Bido Lito's in Hollywood, California.
1967: The Beach Boys released the album
Smiley Smile
.
(Note: the Internet is all over the map on the date of release, with dates of September 5 and 11 reported. The books 'Icons of Rock: An Encyclopedia of the Legends Who Changed Music Forever' by Scott Schinder and Andy Schwartz,
'
Heroes and Villains: Essays on Music, Movies, Comics, and Culture' by Steven S. Gaines,
and Keith Badman's book 'The Beach Boys: The
Definitive Diary of America's Greatest Band On Stage and in the Studio' clear this up for them by confirming our report that the album was released September 18.)
1967: The Doors released the single "People Are Strange". (Note: some sources incorrectly report the release date as September 25, the same day as the album 'Strange Days'. It is quite common for the release date of singles to predate album releases. Also, since "People Are Strange" first charted on September 23, that reported date of 9/25 is physically impossible. A song cannot make the Singles chart if it has not yet been released as a single.)
1968: Having returned from India, the Beatles recorded 20 takes of the track "Birthday" at Abbey Road Studios in London, with Mal Evans, a roadie, producing the handclaps and Patti Harrison and Yoko Ono on backing vocals.
1970: Jimi Hendrix died in his apartment from an overdose of sleeping pills in London at the age of 27. Hendrix was pronounced dead on arrival at St. Mary Abbott's Hospital in London. Hendrix had left a message on his manager's answering phone earlier in the evening--"I need help man." Indeed.
1971: The Bobby Sherman show Getting Together premiered on ABC-TV.
1971: Pink Floyd became the first rock act to appear at the Classical Music Festival (Festival de Musique Classique) on September 18-19 at the Pavilion de Montreux in Montreaux, Switzerland, performing songs from their album Atom Heart Mother. (Note: many sources incorrectly report the year as 1970. Even though Pink Floyd's tour began in June of 1970, the Montreux dates were in 1971, as the album cover above clearly shows.)
1971: The Who, the Faces, Mott the Hoople and Lindisfarne performed at Goodbye Summer, a fundraiser for famine victims of Bangla Desh, at the Oval Cricket Ground in Kennington, London.
(Note: many sources incorrectly report the year as 1972, but first-hand accounts from members of the Faces and famous photographers who took pictures on that day indicate the year as 1971.)
1971: The Who scored their only #1 album in the U.K. with Who's Next.
1971: Joan Baez remained on top of the Easy Listening chart for the third week with "The Night They Drove Ol' Dixie Down".
1971: Stanley, Idaho's Carole King dominated the Album chart once again as Tapestry was #1 for the 14th week in a row. The Moody Blues remained in the runner-up spot with Every Good Boy Deserves Favour and Rod Stewart was next with Every Picture Tells a Story. Who's Next was next followed by Ram from Paul & Linda McCartney. The rest of the Top 10: The self-titled Carpenters, Mud Slide Slim and the Blue Horizon by James Taylor, the Soundtrack to "Shaft" by Isaac Hayes, Black Sabbath with Master of Reality and the epic What's Going On by Marvin Gaye.
1974: John Lennon was a guest DJ on WNEW-FM in New York City.
1976: The second annual Rock Music Awards, presented by promoter Don Kirshner, were televised on CBS. Fleetwood Mac won awards for Best Group and Best Album (for their self-titled release).
1976: Olivia Newton-John set a chart record that still stands when "Don't Stop Believin'" hit #1 on the Easy Listening chart. That gave the incredible Australian songstress seven consecutive #1 songs in that format, surpassing the record of six set by fellow Australian Helen Reddy in 1975 and equaled by the Carpenters in 1976.
1976: K.C. and the Sunshine Band returned to #1 on the R&B chart with "(Shake, Shake, Shake) Shake Your Booty".
1976: The Spinners were shooting up the chart with "Rubberband Man", which moved from 84 to 62 on this date.
1976: Newcomer Wild Cherry reached #1 with "Play That Funky Music", meaning K.C. and the Sunshine Band had a short stay at the top with "(Shake, Shake, Shake) Shake Your Booty". England Dan & John Ford Coley were up with "I'd Really Love To See You Tonight". Walter Murphy had song #4 with "A Fifth Of Beethoven" while Lou Rawls dropped after peaking at #2 with "You'll Never Find Another Love Like Mine". The rest of the Top 10: "Lowdown", the great song from Boz Scaggs, Cliff Richard, who had enjoyed dozens of hits in his native England, notched his first big hit with "Devil Woman", War's ode to "Summer" came in eighth, Chicago registered their 11th Top 10 with "If You Leave Me Now" and the Bee Gees' former #1 "You Should Be Dancing" came in #10.
1978: KISS members Ace Frehley, Gene Simmons, Paul Stanley and Peter Criss all released solo albums.
1978: Neil Young & Crazy Horse performed on the first of two nights at the Pine Knob Music Theatre on Sugar Mountain in Clarkston, Michigan. (Note: numerous sources incorrectly report the 'Rust Never Sleeps Tour' as starting September 18 at the Cobo in Detroit. Young only performed at the Cobo in 1973, 1983 and 1986. A review of Neil's show at the Pine Knob can be found in 'The Michigan Daily' on September 21.)
1979: The Eagles released the single "Heartache Tonight".
1980: The Paradise Club in Amsterdam hosted a two-day festival to celebrate the life of Jimi Hendrix on the 10th anniversary of his death. 1,100 fans showed up each night.
1981: Gary Numan ("Cars" from 1980) attempted a trip around the world in a single engine Cessna, beginning his ambitious trip taking off from London. He was later forced to land in India and was arrested on suspicion of spying. Gary Numan a spy? You can't make this stuff up!
1982: "Private Investigations" by Dire Straits was #2 in the U.K., beat out only by "Eye Of The Tiger" from Survivor.
1982: Chicago landed at #1 for a second week with "Hard To Say I'm Sorry", holding off "Abracadabra" by the Steve Miller Band for the moment. Survivor's #1 smash "Eye Of The Tiger" was third and John Cougar (Mellencamp) was on a roll with "Jack & Diane". Melissa Manchester was up to 5 with "You Should Hear How She Talks About You". The rest of the Top 10: Air Supply and "Even the Nights Are Better", Fleetwood Mac's "Hold Me", John Cougar (Mellencamp's) "Hurts So Good", the Alan Parsons Project and the great "Eye In The Sky" and Sir Paul McCartney was at #10 with "Take It Away".
1983: KISS released the album Lick It Up
. That same day, members appeared on MTV without makeup.
1989: Bob Dylan released the album
Oh Mercy
.
1991: Rob Tyner, lead singer of MC5, died of a heart attack at the age of 47 close to his hometown of Berkley, Michigan.
1992: Earl Van Dyke of the Funk Brothers, who played keyboards on songs by the Temptations and the Miracles, died of prostate cancer at age 62 in Detroit, Michigan.
1993: Meat Loaf reached #1 in the U.K. with the album Bat Out of Hell II.
1993: SWV (Sisters With Voices) owned the top song on the R&B chart with "Right Here/Human Nature".
Blind Melon's top five album...
1993: Competition was so weak on the Album chart that two albums were able to debut at #1 and #2. Garth Brooks grabbed the top spot with In Pieces while Mariah Carey moved right in to #2 with Music Box. Billy Joel took a back seat with River of Dreams while Blind Melon fell to #4. The rest of the Top 10: The Soundtrack to "Sleepless in Seattle", Janet from Janet Jackson, Core by Stone Temple Pilots, Black Sunday was #8 from Cypress Hill, UB40 had Promises and Lies while "The Bodyguard" Soundtrack slipped to #10. And those were the 10 best, mind you.
1996: Consider yourself fortunate if you own lyrics to Beatles songs. Julian Lennon was able to win the bid ($39,000) for the recording notes to "Hey Jude", the song that was written for him by Paul McCartney, at a Sotheby's auction at the Hard Rock Café in London. Are we alone in wondering why the notes weren't just given to him? John Lennon's lyrics to "Being For The Benefit Of Mr. Kite" sold for $103,500.
1997: The Rolling Stones performed at the Double Door Club in Chicago, Illinois.
1999: Tennessee Governor Don Sundquis declared it "
Carl Perkins Day" in Tennessee a year after the star's death.
2002: Bon Jovi performed at the Shepherd's Bush Empire in London before a Webcast audience of 375,000.
2004: John Mellencamp, Neil Young, Jerry Lee Lewis, Dave Matthews and Willie Nelson performed at the 19th annual Farm Aid at the White River Amphitheatre in Auburn, Washington.
2004: Members of the Fugees reunited at Dave Chappelle's Block Party in Brooklyn. Joining them at the show were Kanye West, Erykah Badu and Big Daddy Kane.
2004: Britney Spears married Kevin Federline in Studio City, California.
2005: Neil Young, Dave Matthews and Willie Nelson performed at the 20th anniversary Farm Aid in Tinley Park, Illinois.
2005: "Don't Cha'" by the Pussycat Dolls topped the U.K. chart.
2005: David Gray had the #1 album in the U.K. with Life In Slow Motion
.
2006: Willie Nelson and four members of his band were charged with drug possession after their tour bus was stopped in Saint Martin Parish, Louisiana.
2006: Ian McCulloch of Echo & the Bunnymen was found
guilty of breaching the peace in Glasgow, Scotland. (Note: some websites claim McCulloch was pronounced guilty on September 19. The BBC News story clearly is dated September 18.)
2006: Sir Cliff Richard unveiled a Green Plaque at the 2 i's Coffee Bar at 59 Old Compton Street in London. The tiny basement was said to have been the birthplace of British rock and roll in 1956. The Shadows, Tornados and Tommy Steele were among the many acts who performed at the 2 i's.
2007: Britney Spears was dropped by her management company one month after she hired them. Seller's remorse.
2007: The Elvis: Viva Las Vegas documentary aired on ABC-TV.
2010: Tommy James was given a day in his honor in Morristown, New Jersey prior to a concert by Tommy James & the Shondells that night at the Community Theatre.
Born This Day
1933: Jimmy Rodgers ("Honeycomb" from 1957) was born in Camas, Washington.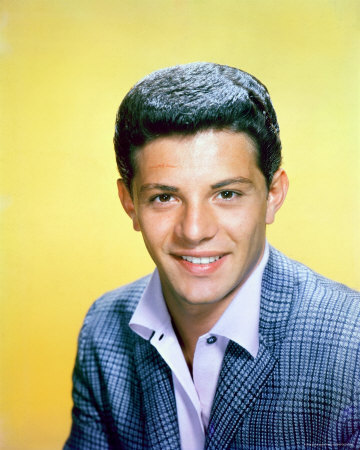 1940: Frankie Avalon was born in Philadelphia, Pennsylvania.
1945: P.F. Sloan, who wrote such songs as "Eve Of Destruction" for Barry McGuire, "Secret Agent Man" for Johnny Rivers, "You Baby" and "Let Me Be" by the Tur

tles

, "Where Were You When I Needed Y

ou" by the Grass Roots

and "A Must To Avoid" by Herman's Hermits, was born in New York City; died of pancreatic cancer

November 15, 2015

in Los Angeles.
1946: Alan King, lead guitarist of Ace ("How Long" from 1975), was born in London. (Note: one website claims King was born in Kentish Town, London. Kentish Town is not a city nor a county; it is simply an area within the city of London.)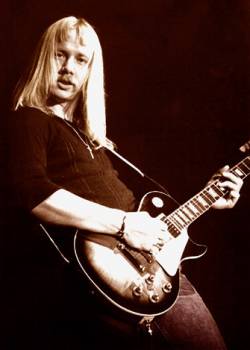 1949: Kerry Livgren, songwriter, guitarist and keyboardist of Kansas, was born in Topeka, Kansas.
1951: Dee Dee Ramone (real name Douglas Colvin), bass guitarist of the Ramones, was born in Fort Lee, Virginia; died of drugs June 5, 2002 in Hollywood, California.
1961: Martin Beedle, drummer of the Cutting Crew, was born in North Ferriby, East Riding of Yorkshire, England.
1962: Joanne Catherall, singer with the Human League, was born in Sheffield, West Riding of Yorkshire, England.
1966: Ian Spice ("Spike"), drummer of Breathe ("Hands To Heaven"); died in 2000.
1967: Ricky Bell of Bell Biv Devoe and the New Edition was born in Boston, Massachusetts. (Some websites naively say Bell was born in Roxbury, Massachusetts. While Roxbury was once a city, it was annexed into Boston in 1868, nearly 100 years before Bell was born, and it is now simply a neighborhood. Bell was born in Boston, and you will never see Roxbury listed as his City of Birth on an official birth certificate.)