1956: It was indeed a magical day in the Rock Era as Elvis Presley recorded "Heartbreak Hotel" at the Methodist television, radio & TV studios in Nashville, Tennessee in his first session since he signed with RCA Victor.
1958: The Quarrymen (John Lennon, Paul McCartney, Eric Griffiths, Colin Hanton and Len Garry) played at the New Clubmoor Hall in Norris Green, Liverpool, England.
1958: Jerry Lee Lewis held down the #1 spot in the U.K. with "Great Balls Of Fire".
1963: Bob Dylan returned to the Troubadour Club in London for a concert.
1964: The Beatles released the album Introducing the Beatles. They released a revised version a month later.
1965: Promoter Sid Bernstein called Brian Epstein, manager of the Beatles, to propose that the group play a concert in Shea Stadium in New York City.
1966: Nancy Sinatra released the single "These Boots Were Made For Walkin'".
1968: The General Secretary for the Movement for the Spiritual Regeneration in New Delhi, India, announced that the Beatles were coming to India to study transcendental meditation.
1970: Newcomers the Jackson 5 hit #1 on the R&B chart with "I Want You Back".
1970: B.J. Thomas ruled the Adult chart for the fifth week with "Raindrops Keep Fallin' On My Head".
1971: The trial over Paul McCartney's move to dissolve the Beatles' partnership began in High Court in London.
1973: The hard-working ABBA recorded their first single "Ring Ring" in Swedish, German, Spanish and English for worldwide release at Metronome Studio in Stockholm. Manager Stig Anderson secured Neil Sedaka to write the English lyrics. (Note: some websites show other dates for the recording, but according to the landmark book 'Abba: Bright Lights Dark Shadows' by Carl Magnus Palm, the group began recording the song on January 10.)
1973: Cliff Richard sang the six entries chosen to represent Britain in the Eurovision Song Contest on The Cilla Black Show on BBC-TV. Viewers selected "Power To All Our Friends".
1976: John Denver took over at #1 on the Adult chart with "Fly Away", his duet with Olivia Newton-John.
1976: "Sing A Song" by Earth, W
ind & Fire moved to the #1 spot on the R&B chart.
1976: "Junk Food Junkie" by Larry Groce was the highest-debuting song.
1976: "Convoy" by C.W. McCall wasn't just a #1 song; it was a movement. Barry Manilow had #2--"I Write The Songs", Diana Ross was strong with "Theme From 'Mahogany' (Do You Know Where You're Going To)", the Ohio Players held steady with "Love Rollercoaster", the previous #1 "Saturday Night" fell for the Bay City Rollers and Sweet edged up with "Fox On The Run".
1977: The squabbles between the Beatles, Apple Records, Allen Klein and ABKCO were declared settled in court.
1978: Linda Ronstadt released the single "Poor Poor Pitiful Me".
#1 in 1970, 1981 and forever...
1981: Eleven years after it was released, "Imagine" by John Lennon returned to #1 in the U.K., where it would spend four more weeks at #1.
1981: Kool & the Gang spent a fourth straight week at #1 on the R&B chart with "Celebration".
1981: Leo Sayer had the #1 song on the Adult Contemporary chart for the third week with "More Than I Can Say".
The incomparable Neil Diamond...
1981: "(Just Like) Starting Over" by John Lennon was #1 for a third week, holding off the excellent "Love On The Rocks" by Neil Diamond, which was #1 in several markets. "Guilty" by Barbra Streisand & Barry Gibb rose from 7-3 with Blondie's "The Tide Is High" close behind. The rest of the Top 10: "Hungry Heart" from Bruce Springsteen, Air Supply had their third smash in a row with "Every Woman In The World", Rod Stewart had his 21st hit with "Passion", Heart was up to 8 with their remake of the Aaron Neville hit "Tell It Like It Is", the former #1 "Lady" by Kenny Rogers was now at 9 and Leo Sayer slipped with "More Than I Can Say".
People were rocking out to "Back In Black"...
1981: Double Fantasy by John Lennon was #1 on the Album chart for a third week. Guilty from Barbra Streisand remained second, followed by Hotter Than July by Stevie Wonder and Pat Benatar's Crimes of Passion. Back In Back from AC/DC was #5 after 21 weeks. The rest of the Top 10: Eagles Live, Kenny Rogers' Greatest Hits, the Police at 8 with Zenyatta Mondatta, the Soundtrack to "The Jazz Singer" by Neil Diamond and Gaucho from Steely Dan.
1985: Cyndi Lauper was nominated for five Grammy Awards: Album of the Year, Record of the Year, Song of the Year, Best New Artist and Best Pop Vocal Performance by a Female. (Note: some websites mistakenly place the year as 1984. She was nominated January 10, 1985, and the awards were presented February 26, 1985, according to the official Grammy website.)
1987: The title song from Janet Jackson's
Control
album was #1 on the R&B chart.
"Naturally" from Huey Lewis & the News...
1987: Bruce Springsteen & the E Street Band Live/1975-1985 was the #1 album for a seventh week, as Bon Jovi could not quite topple them with Slippery When Wet and Boston's Third Stage peaked at #3. The Way It Is from Bruce Hornsby & the Range and Fore! by Huey Lewis & the News remained in their spots. The rest of the Top 10: True Blue from Madonna, Lionel Richie was at #7 with Dancing on the Ceiling, the Bangles burst into the Top 10 after 50 weeks of release with their great album Different Light, Cinderella's Night Songs was ninth and Paul Simon fell to 10 with Graceland.
1987: Billy Joel's great song "This Is The Time" took over at #1 on the AC chart.
1987: 'Til Tuesday had the highest-debuting song with "Coming Up Close".
1987: "Walk Like An Egyptian" by the Bangles was #1 for a fourth week. Billy Vera & the Beaters moved from 15-9 with "At This Moment".
1997: James Brown was awarded a star on the Hollywood Walk of Fame.
2003: Five men were arrested after a major bootleg operation in London and Amsterdam was uncovered by U.K. police. 500 Beatles tapes known as the "Get Back sessions" that had been stolen in the 1970's were recovered.
2003: Maurice Gibb of the Bee Gees suffered a heart attack prior to major stomach surgery at Mount Sinai Medical Center in Miami, Florida to correct an intestinal blockage and was fighting for his life.
2005: Spencer Dryden, drummer of Jefferson Airplane and New Riders of the Purple Sage, died from colon cancer at his home in Petaluma, California at age 66. (Note: both 'Rolling Stone' and 'Billboard", who have no employees in the 'Associated Press', report the death as being on January 11. False, according to the 'AP, as shown in 'The New York Times' and 'The Los Angeles Times'. We'll go with the professionals--Dryden died on January 11.)
2008: Amelle Berrabah of the Sugababes was arrested after an attack on a car in Aldershot, Hampshire, England. The charges were quickly dropped when it was discovered Berrabah was not in town at the time of the incident. (Note: some websites incorrectly report the date of the arrest as January 9--it was January 10, according to the newspaper 'The Guardian'.)
2008: Rod Allen Bainbridge, lead singer of the Fortunes ("You've Got Your Troubles" in 1965), died after a battle with liver cancer at age 63 in Coventry, England.
2008: Radiohead had the #1 album with In Rainbows.
2009: Fergie, lead singer of the Black Eyed Peas, married Josh Duhamel at the Church Estates Vineyards in Malibu, California.
2011: Margaret Whiting (many hits before the Rock Era, her best known after 1955 is "The Wheel Of Hurt" from 1966) died from natural causes in Englewood, New Jersey at the age of 86.
2013: Justin Timberlake announced a comeback attempt with an album (The 20/20 Experience) and tour.
2016: David Bowie died in New York City at the age of 69 from liver cancer.
Born This Day: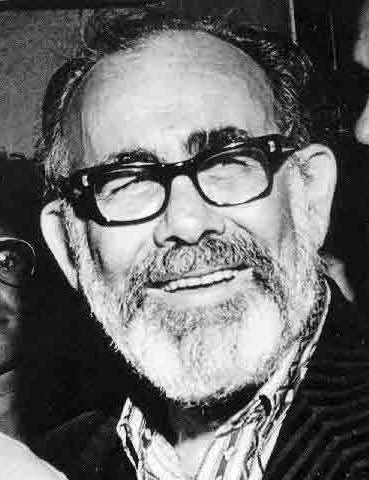 1917: Jerry Wexler, producer and music insider who coined the term "rhythm and blues" while writing for Billboard magazine and was responsible for signing or producing hundreds of acts including Led Zeppelin, Ray Charles, Aretha Franklin, Bob Dylan, Dusty Springfield and Wilson Pickett, was born in The Bronx, New York. He died August 15, 2008 at his home in Sarasota, Florida of congestive heart failure.
1927: Johnny Ray was born in Hopewell, Oregon, near what would later become Salem, Oregon; died of liver failure from years of alcohol abuse on February 24, 1990 at Cedars-Sinai Hospital in Los Angeles.
1935: Ronnie Hawkins ("Mary Lou" from 1959) was born in Huntsville, Arkansas.
1939: Scott McKenzie, who wrote the generational anthem "San Francisco", was born in Jacksonville, Florida; died August 18, 2012 in Los Angeles after battling Guillain-Barre syndrome since 2010.
1939: Sal Mineo ("Start Movin'" from 1957), primarily a film and theatre actor, was born in The Bronx, New York; died February 12, 1976 when he was stabbed in the alley behind his apartment building in West Hollywood, California.
1943: Jim Croce was born in Philadelphia, Pennsylvania; died in a light plane crash on September 20, 1973 in Natchitoches, Louisiana.
1945: Rod Stewart was born in Highgate, London.
1946: Aynsley Dunbar, drummer for Journey, Whitesnake and Jefferson Starship, was born in Liverpool, England.
1946: Bob Lang, bassist of the Mindbenders ("Game Of Love"), was born in Manchester, Lancashire, England.
1948: Donald Fagen of Steely Dan was born in Passaic, New Jersey.
1948: Cyril Neville, percussionist with the Meters, was born in New Orleans, Louisiana.
1953: Pat Benatar (real name Patricia Mae Andrzejewski) was born in Brooklyn, New York.
1955: Michael Schenker, guitarist of the Scorpions and UFO, was born in Sarstedt, Lower Saxony, Germany.
1955: Luci Martin of Chic was born in New York City.
1958: Shawn Colvin ("Sunny Came Home") was born in Vermillion, South Dakota.
1959: Curt Kirkwood, founding member, songwriter, guitarist and lead singer of the Meat Puppets, was born in Wichita Falls, Kansas. (Note: many websites report he was born in Phoenix, Arizona or Wichita Falls, Texas; according to an interview with 'Spin' magazine, Kirkwood said he was born in Wichita Falls, Kansas, and later moved to Phoenix.)
1964: Brad Roberts, lead singer and guitarist of the Crash Test Dummies, was born in Winnipeg, Manitoba, Canada.
1973: Aerle Taree of Arrested Development was born in Madison, Wisconsin.
1977: Matt Roberts, founding member and lead guitarist of Three Doors Down, was born in Escatawpa, Mississippi
; died August 20 in West Bend, Wisconsin.
1979: Chris Smith of Kriss Kross was born in Atlanta, Georgia.