1955: Elvis Presley performed for the Big "D" Jamboree at the Sportatorium in Dallas, Texas. (Note: some websites claim Presley performed in Fort Worth, Texas on this day. According to the book 'Elvis Day By Day: The Definitive Record of His Life and Music' by Peter Guralnick and Ernst Jorgensen, as well as the official website for guitarist Scotty Moore, Presley performed in Dallas, not in nearby Fort Worth.)
1957: On this date the organization that would oversee the recording industry, look out for their interests and eventually organize the Grammy Awards, the National Academy of Recording Arts and Sciences (NARAS) was created.
1965: Elvis Presley's movie Tickle Me opened.
1966: The Rolling Stones reached the top of the U.K. chart with "Paint It Black".
1966: Mel Carter had the #1 Adult Contemporary song for the second week with "Band Of Gold".
1966:
Out of Our Heads
by the Rolling Stones was #1 on the Album chart followed by the former #1 album
Beatles VI
.
Summer Days (and Summer Nights!!)
by the Beach Boys remained at 3, followed by
Herman's Hermits On Tour
and
The Soundtrack to "The Sound of Music"
at #5. The rest of the Top 10:
My Name Is Barbra
from Streisand,
Bringing It All Back Home
by Bob Dylan at #7, the
Soundtrack to "Mary Poppins"
at #8,
Just Once In My Life
from the Righteous Brothers at #9 and
Sinatra '65
at #10.
1966: Percy Sledge continued to control the R&B chart for a fourth week with "When A Man Loves A Woman".
1966: Percy Sledge had his one and only #1 with "When A Man Loves A Woman". The Mindbenders moved up to #2 with "A Groovy Kind Of Love" while the former #1 "Monday, Monday" by the Mamas & Papas slipped to #3. The Rolling Stones had one of the hottest movers (19-4) with "Paint It Black".
1967: The Association made their television debut on
The Smothers Brothers' Comedy Hour
on CBS.
1969: Mick Jagger and his girlfriend Marianne Faithful were arrested in London for possession of marijuana.
1969: Judy Collins was Johnny Carson's guest on The Tonight Show.
1973: Ronnie Lane quit the group Faces.
1976: The Allman Brothers Band split after Gregg Allman testified against his road manager in a drug case.
1977: Sting, Stewart Copeland and Andy Summers played together at the Hippodrome in Paris, France when the three were part of Strontium 90.
1977: The Eagles, Foreigner, Heart and Steve Miller all appeared at the Oakland Alameda County Coliseum in Oakland, California.
1977: Bruce Springsteen settled out of court in the case against his former manager Mike Appel.
1977: Stevie Wonder had a brief one-week stay at #1 on the R&B chart with "Sir Duke".
No slowing down for this super group...
1977: The Eagles were the biggest mover of the week, going from 53 to 28 with "Life In The Fast Lane".
1977: Foreigner scored their first Top 10 song with their debut single, "Feels Like The First Time".
1977: The album
Barry Manilow Live
debuted at #10.
1977: The more this margarita wears off, the more I think it could be my fault--"Margaritaville" from Jimmy Buffett was #1 on the Adult Contemporary chart.
1978: David Cassidy starred on the NBC-TV show Police Story.
1982: Bill Graham organized a Vietnam Veterans benefit concert at the Moscone Center in San Francisco, which starred Jefferson Starship, Boz Scaggs, the Grateful Dead and Country Joe.
1983: US Festival '83 was underway on this date as Men At Work, the Stray Cats, INXS, the Clash and A Flock of Seagulls performed, Willie Nelson, David Bowie, Joe Walsh, Motley Crue, Ozzy Osbourne and Judas Priest performed. (Note: some websites incorrectly say that Stevie Nicks, Van Halen, the Pretenders, U2, Willie Nelson, Motley Crue, Joe Walsh, David Bowie, Ozzy Osbourne and Judas Priest performed on this date. All those artists performed over the weekend at the US Festival, but not on this date--see May 29, May 30 and June 4.)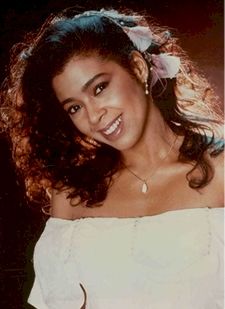 Take your passion....and make it happen!
1983: Irene Cara, who gave one of the top vocal performances of the Rock Era on this song, rose to #1 with "Flashdance...What A Feeling". David Bowie was at #2 with "Let's Dance" and Michael Jackson's "Beat It" featuring the great guitar work of Eddie Van Halen was third. Men At Work remained at #4 with "Overkill" followed by Thomas Dolby's only hit "She Blinded Me With Science". The rest of the Top 10: "Little Red Corvette" from Prince, Laura Branigan's "Solitaire at #7, the Culture Club moving up with "Time (Clock Of The Heart)", Lionel Richie stuck at 9 with "My Love" and Bryan Adams moving into the Top 10 with "Straight From The Heart".
1984: Bob Dylan toured for the first time since 1981, opening a tour of Europe at the Arena di Verona in Verona, Italy.
1986: Dick Clark hosted the television special America Picks the No. 1 Songs.
Guns N' Roses had you from the instant you heard the guitar hook...
1988: Faith by George Michael was #1 for a ninth week on the Album chart but the former #1 "Dirty Dancing" Soundtrack held strong at #2. Michael Jackson was hanging in there after 36 weeks with Bad at #3 and yet More Dirty Dancing from the Soundtrack was fourth. The rest of the Top 10: Introducing the Hardline According To Terence Trent D'Arby, Let It Loose was #6 from Gloria Estefan & Miami Sound Machine, the Scorpions climbed up with Savage Amusement, Appetite for Destruction by Guns N' Roses was #8, Now and Zen, the solo album by Robert Plant, fell to #9 and Def Leppard re-entered the Top 10 in week #41 for their incredible album Hysteria.
Brenda Russell's great song "Piano in the Dark" entered the Top 10...
1988: Another song from the album Faith reached #1 as "One More Try" got the honor for George Michael. Johnny Hates Jazz challenged at 2 with "Shattered Dreams" but would never go higher. Gloria Estefan & Miami Sound Machine fell from the top to #3 with "Anything For You". The two new entries into the Top 10 were "Together Forever" by Rick Astley and Brenda Russell's "Piano In The Dark".
1988: "One More Try" was also #1 on the Adult Contemporary chart, making it a sweep for George Michael.
1998: Elton John and Bernie Taupin won an Ivor Novello Award for their tribute to Princess Diana--"Candle In The Wind '97".
2000: Britney Spears had the #1 album with Oops!...I Did It Again.
2003: Paramount Pictures announced plans to make Avril Lavigne's "Sk8er Boi" into a motion picture.
2003: Whitney Houston and Bobby Brown visited Israel, where they met Prime Minister Ariel Sharon. (Note: some websites name Sharon as the Premier--his correct title is Prime Minister.)
2006: The Red Hot Chili Peppers had the top album in the U.K. with Stadium Arcadium.
2006: Gnarls Barkley's "Crazy" was #1 for a ninth week in the U.K.
2007: The Police began their reunion tour at General Motors Place in Vancouver, British Columbia, Canada.
Rush--a great group of guys...
2008: Rush donated $100,000 to the Canadian Museum of Human Rights.
Born This Day:
1917: Papa John Creach, violinist of Jefferson Airplane and Hot Tuna, was born in Beaver Falls, Pennsylvania; died February 22, 1994 of congestive heart failure in Los Angeles.
1943: Tony Mansfield of Naked Eyes ("Always Something There To Remind Me") was born in Salford, Lancashire, England.
1944: Billy Vera ("At This Moment") was born in Riverside, California.
1944: Gladys Knight was born in Atlanta, Georgia.
1945: John Fogerty was born in Berkeley, California.
1948: Ray Laidlan of Lindisfarne was born in North Shields, Northumberland, England.
1955: John McGeoch, guitarist of Siouxsie & the Banshees, was born in Greenock, Strathclyde, Scotland; died in his sleep March 4, 2004 in London. (Note: some websites list his birth as being in Greenock, Renfrewshire, but he w
as born in Greenock, Strathclyde, according to the newspapers 'The Guardian' and 'The Telegraph'.)
1961: Roland Gift, lead singer of the Fine Young Cannibals, was born in Birmingham, England. (Note: there is much confusion as to his birthday and birthplace. Some websites show his birthday as April 28, 1961, and some show it as May 28, 1961. As to his birthplace, some sites claim he was born in Sparkhill, Birmingham, England, while others say it was in Hull, Yorkshire, England. 'Allmusic.com' shows his birthplace as Birmingham, Alabama. According to an interview that Roland gave with the 'Birmingham Evening Mail', published March 15, 2002, he was born in Birmingham, England. Sparkhill is an inner-city area of Birmingham, and not a city itself.)
1968: Kylie Minogue was born in Melbourne, Australia.
1981: Mark Feehily of Westlife was born in Sligo, Ireland. (Note: some websites claim Mark was born in 1980. According to the official website for Sligo, Feehily was born in 1981.)
1985: Colbie Caillat was born in Malibu, California. (Note: some websites say she was born in Newbury Park, California. According to Colbie, she was born in Malibu and raised in Newbury Park.)