1956: Another of the famous days in the Rock Era as Elvis Presley went into the recording studio and recorded "Hound Dog" and "Don't Be Cruel" at RCA Studios in New York City on this date.
1956: Buddy Holly released his first solo single "Love Me" on Decca Records.
1957: A new crooner released his first single--Paul Anka's "Diana" was released as a 45 to radio stations.
1958: Paramount Pictures released the movie King Creole starring Elvis Presley.
1962: Jimi Hendrix was honorably discharged from the 101st Airborne Paratroopers.
1965: The Beach Boys and Sam the Sham were in concert at the Community Concourse in San Diego, California.
1966: Frank Sinatra moved to #1 with "Strangers In The Night", taking over from the Beatles' "Paperback Writer". Tommy James & the Shondells moved from 15-6 with "Hanky Panky".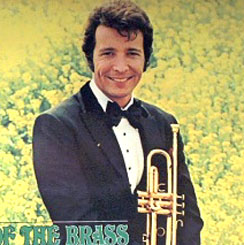 1966. The #1 album was What Now My Love by Herb Alpert & the Tijuana Brass with If You Can Believe Your Eyes and Ears by the Mamas and the Papas at #2. Whipped Cream & Other Delights by Herb Alpert and the Brass was still hanging around after 59 weeks. The Soundtrack to "Doctor Zhivago" was #4 and the album that would eventually set the Rock Era record for weeks in the Top 10 with an incredible 109--the great Soundtrack to "The Sound of Music" was #5 after 67 weeks. The rest of the Top 10: The Shadow of Your Smile from Andy Williams, Going Places by Herb Alpert and the Tijuana Brass, Big Hits (High Tide and Green Grass) from the Rolling Stones, The Shadow of Your Smile by Johnny Mathis and Lou Rawls Live! moving from 20-10.
1967: Cream, Jeff Beck and John Mayall were in concert at the Saville Theatre in London.
1969: Drummer Mitch Mitchel and bass guitarist Noel Redding both quit the Jimi Hendrix Experience.
1969: Vocalist and guitarist Leslie West and bassist Felix Pappalardi formed the group Mountain.
1969: The Beatles (minus John Lennon who was in a Scottish hospital following an automobile accident) recorded "Her Majesty" and "Golden Slumbers/Carry That Weight" at Abbey Road Studios in London for the upcoming White Album.
1969: Thunderclap Newman had the top U.K. song with "Something In The Air".
1971: Queen, with the lineup of Freddie Mercury, Brian May, Roger Taylor and John Deacon for the first time, performed at Surrey College in England.
1973: Brian Eno announced he was leaving Roxy Music.
1976: Brian Wilson appeared live with the Beach Boys for the first time in 12 years.
1977: The Soundtrack to "A Star Is Born" was the #1 album in the U.K.
Alan O'Day was up to #2
...
1977: Although it isn't the best version of the song, Bill Conti was at #1 with "Gonna' Fly Now", the theme from "Rocky". "Undercover Angel" by Alan O'Day was at #2 and Marvin Gaye's former #1 "Got To Give It Up" fell to 3. Shaun Cassidy had his remake of "Da Doo Ron Ron" at #4 while Barry Manilow moved from 13-5 with his eighth hit in three years. The rest of the Top 10: Fleetwood Mac and "Dreams", Andy Gibb moved from 15 to 7 with "I Just Want To Be Your Everything", Hot was at 8 with "Angel In Your Arms", the Steve Miller Band moved up to 9 with "Jet Airliner" (and any decent radio station will always play "Threshold" before it) while Jimmy Buffett scored a Top 10 hit with "Margaritaville".
1977: "It's Sad To Belong" by England Dan & John Ford Coley was #1 on the Adult chart for a second week.
1977: The Emotions held on to #1 on the R&B chart for a second week with "Best Of My Love".
1979: Abba released the single "Voulez Vous".
1979: Neil Young released the album
Rust Never Sleeps. (Note: some websites claim the album was released July 11. The correct date is July 2, according to the Canadian Music Hall of Fame.)
1980: Bob Weir and Mickey Hart of the Grateful Dead were arrested for starting a riot at the San Diego Sports Arena during a Dead concert.
1980: Sheena Easton was featured on the BBC-TV show Big Time, following her as she recorded "Morning Train" and showing how a new artist was marketed.
1981: Bruce Springsteen opened the new Brendan Byrne Meadowlands Arena in New Jersey, playing before 21,000 fans.
1983: "Never Gonna' Let You Go" was #1 for Sergio Mendes on the AC chart for the third week.
1983: Rod Stewart's "Baby Jane" led the way on the U.K. chart.
1983: "Flashdance" by Irene Cara was #1 for a sixth consecutive week. Eddy Grant was at #2 with "Electric Avenue" while the Police were honing in on the top with "Every Breath You Take". Culture Club had #4--"Time (Clock of the Heart)" and Sergio Mendes was at 5 with "Never Gonna' Let You Go". The rest of the Top 10: Styx with "Don't Let It End", Kajagoogoo moved up to #7 with "Too Shy", Hall & Oates had #8 with "Family Man", Michael Jackson had another Top 10 from Thriller with "Wanna' Be Startin' Something'" and the Tubes registered the only Top 10 of their career with "She's A Beauty".
1984: Cyndi Lauper released the single "She Bop".
1986: Bob Dylan and the Grateful Dead appeared together at the Rubber Bowl in Akron, Ohio.
1986: Prince's new movie Under the Cherry Moon was released to theaters. (Note: some websites claim the movie was released July 4. According to the newspaper 'The New York Times' and the book 'Prince: Chaos, Disorder, and Revolution' by Jason Draper, the movie was released July 2.)
1988: Michael Jackson posted a record-breaking fourth #1 from the album Bad as "Dirty Diana" reached the top. It was Jackson's 28th solo hit, 20th Top 10 and 11th #1 song. Add in his work with the Jackson 5 and the totals were: 57 hits, 30 Top 10's and 15 #1's.
1991: And then there's Guns N' Roses. At a concert of theirs at the Riverport Amphitheatre in Maryland Heights, Missouri, lead singer Axl Rose jumped into the audience and tackled a fan who was taking pictures of the show. Rose took the camera, hit several members of the audience and the security team and when his group members pulled him back on stage, Rose slammed his microphone on the ground and left the stage. Angry fans began to riot, causing injury to dozens of people. Rose was charged with inciting the riot.
1992: Mick Jagger became a grandfather as daughter Jade gave birth to a baby girl.
1994: Janet Jackson remained at #1 for the
fourth week on the R&B chart with "Any Time, Any Place".
1994: All-4-One spent a seventh week at #1 with "I Swear".
1997: Bruce Springsteen won Sweden's Polar Music Prize, donating the cash portion of the award to a Swedish school program that keeps teenagers off the streets.
2000: Richard Ashcroft had the top U.K. album with
Alone With Everybody
.
2001: Liverpool Airport at Speke was renamed John Lennon Airport.
2003: Beyonce had the #1 album with her first solo release
Dangerously in Love
.
2005: Live 8

Concerts in 10 cities, including London, Philadelphia, Paris, Berlin, Moscow, Rome and Johannesburg, featured some of the top stars in the world in an effort to pressure the G8 nations to fight poverty in Africa.

Crowds of hundreds of thousands and a television audience of several hundred million watched the performances.

Paul McCartney, Stevie Wonder, U2, Madonna, The Who, Bryan Adams, Sting, Bon Jovi, Pink Floyd, Green Day, the Dave Matthews Band, Destiny's Child, Neil Young, Coldplay, the Pet Shop Boys, the Cure, Shakira, Maroon 5 and Jay-Z were among the performers.
2006: The Who performed at the first Hyde Park Calling Festival in London. (Note: some websites falsely say the Who performed on July 1. They performed on the second and final day of the festival, July 2.)
2006: Lostprophets reached #1 on the U.K. Album chart with
Liberation Transmission
.
2007: Hy Zaret, who co-wrote "Unchained Melody", died at the age of 99 (50 days shy of his 100th birthday) in Westport, Connecticut.
2009: The Eagles were in concert in the RDS Arena in Dublin, Ireland.
Born This Day:
1925: Marvin Rainwater ("Gonna' Find Me A Bluebird" from 1957) was born in Wichita, Kansas; died September 17, 2013 of heart failure in Minneapolis, Minnesota..
1926: Lee Allen, who played saxophone with Fats Domino, Little Richard and Shirley & Lee, was born in Pittsburg, Kansas; died October 18, 1994 in Hawthorne, California.
1936: Tom Springfield of the Springfields ("Silver Threads And Golden Needles") and brother of Dusty Springfield, was born in Hampstead, London England.
1940: Paul Williams of the Temptations was born in Birmingham, Alabama; died after shooting himself August 17, 1983 in Detroit, Michigan.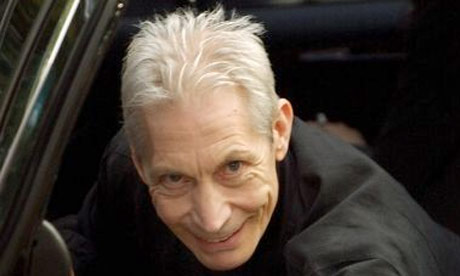 1941: Charlie Watts, drummer of the Rolling Stones, was born in Islington, London, England.
1941: William Guest of Gladys Knight & the Pips, who was later the CEO of Crew Records, was born July 2 in Atlanta Georgia; died December 24, 2015 of congestive heart failure in Detroit, Michigan.
1922: Leapy Lee (real name Lee Graham, who sang "Little Arrows" in 1968), was born in Eastbourne, East Sussex, England.
1949: Roy Bittan, piano player in Bruce Springsteen's E Street Band, was born in Queens, New York. (Note: several websites report he was born in Rockaway Beach, Queens, New York. Rockaway Beach is a neighborhood, not a city, and you will never see it listed on Roy's official birth certificate.)
1950: Duncan Mackay, keyboard player with Cockney Rebel, was born in Leeds, West Riding of Yorkshire, England. (Note: several websites naively say Mackay was born in Leeds, West Yorkshire, England. Leeds was historically in the county of West Riding of Yorkshire until 1974, when the county was named West Yorkshire. Given that Duncan was born 24 years before the name change, it is physically impossible for him to have been born in the county of West Yorkshire and you will never see it listed as his County of Birth on his official birth certificate.)
1952: Johnny Colla of Huey Lewis and the News was born in Sacramento, California.
1954: Pete Briquette (Patrick Andrew Cusack), songwriter and bassist of the Boomtown Rats, was born in Ballyjamesduff, County Cavan, Ireland.
1956: Jeffrey Cooper, guitarist of Midnight Star
1957: Mike Anger of the Blow Monkeys ("Diggin' Your Scene")
1961: Paul Geary, drummer for Extreme, was born in Medford, Massachusetts.
1965: Dave Parsons, bass guitarist of Bush, was born in Hillingdon, London. (Note: some websites naively say Parsons was born in Hillingdon, Middlesex, England. Hillingdon was a part of the county of Middlesex until 1963, when it became under the jurisdiction of the county of London. As Parsons was born two years after the change, it is physically impossible for him to have been born in the county of London.)
1974: Rocky Gray, drummer of Evanescence, was born in Jacksonville, Arkansas.
1983: Michelle Branch was born in Sedona, Arizona. (Note: various sites claim she was born in Sedona, Phoenix and Flagstaff, all in Arizona. According to her official websites, Michelle was born in Sedona.)