1958: Buddy Holly and Maria Elena Santiago were married at Buddy's parents' home in Lubbock, Texas.
1960: "It's Now Or Never" became Elvis Presley's 14th #1 song in just four years.
1962: Pete Best, drummer of the Beatles, played his last performance, the second of two shows with the group at the Cavern Club in Liverpool, England. He was told by manager Brian Epstein that he was being dismissed from the group the following morning (August 16). (Note: Some websites don't have the timeline right regarding the firing of drummer Pete Best by the Beatles and the move to Ringo Starr, saying John Lennon invited Starr on August 15, 1962. The phone call was made August 14, according to the book 'The Complete Beatles Chronicle: The Definitive Day-By-Day Guide to the Beatles' Entire Career' by Mark Lewisohn. Pete Best played his final two shows at the Cavern Club on August 15, and was told by Brian Epstein he was being fired the following day (August 16), according to the book 'The Beatles: The Authorized Biography' by Hunter Davies.)
1964: The news on this date wasn't that the Four Tops released their first single--they did that on July 10. On this date, "Baby I Need Your Loving" debuted on the chart.
1964: The Dave Clark Five signed a movie deal with MGM Studios.
1964: Dean Martin took over at #1 with "Everybody Loves Somebody", moving the Beatles' "A Hard Day's Night" down to 3. The Supremes had the song in the middle with "Where Did Our Love Go". The 4 Seasons edged up with "Rag Doll" while the Drifters found themselves at #5 with "Under The Boardwalk". The rest of the Top 10: "Wishin' And Hopin'" by Dusty Springfield, "The Little Old Lady From Pasadena" by Jan & Dean, Bobby Freeman entered the Top 10 with "C'mon And Swim", the Jelly Beans remained at 9 with "I Wanna' Love Him So Bad" and---listen to this move--#60 to #10 for "The House Of The Rising Sun" by the Animals. You might say it was a hot song.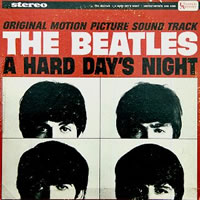 1964:
A Hard Day's Night
by the Beatles continued to set the pace on the Album chart with
Getz/Gilberto
in second by Stan Getz & Joao Gilberto. Louis Armstrong's
Hello, Dolly!
was #3 followed by Barbra Streisand and
Funny Girl
. The rest of the Top 10: The Original Cast with
Hello, Dolly!,
the Beatles jumped up from #125 to #6 with
Something New
, the Beach Boys hit the Top 10 with
All Summer Long
,
The Pink Panther
came in at #8 from Henry Mancini & His Orchestra,
The Dave Clark Five Return!
was #9 while
Cotton Candy
by Al Hirt was #10.
1965: The Beatles set an attendance record for the largest audience ever for a concert, as they played before 56,000 at Shea Stadium in New York City. Mick Jagger and Keith Richard of the Rolling Stones were in the audience. Brenda Holloway, the King Curtis Band, the Young Rascals and Sounds Incorporated opened for them. The Beatles were paid $160,000 for the show. They played the following, though from the moment they first hit the stage, you could not hear a note for the deafening noise: ("Twist And Shout", "She's A Woman", "I Feel Fine", "Dizzy Miss Lizzie", "Ticket To Ride", "Everybody's Trying To Be My Baby", Can't Buy Me Love", "Baby's In Black", "Act Naturally", "I Wanna' Be Your Man", "A Hard Day's Night", "Help!", and "I'm Down").
1966: Bobby Darin began recording "If I Were A Carpenter" at Gold Star Studio in Los Angeles. He wrapped it up November 31.
1966: The Beatles appeared before 32,000 at D.C. Stadium in Washington, D.C.
1969: Led Zeppelin performed with backing acts Jethro Tull and Sweet Smoke at the Hemisfair Arena Convention Center in San Antonio, Texas.
1969: One of the seminal events of the Rock Era occurred on this date. The Woodstock Music & Art Fair, or informally Woodstock, began in Bethel, New York. A crowd of over 500,000 people heard music from 32 acts over the weekend. On this famous date in the Rock Era, Joan Baez, Arlo Guthrie, Melanie, Richie Havens, Tim Hardin, Ravi Shankar, Bert Sommer and Sweetwater performed.
1970: The Kinks, Fairport Convention, Alexis Korner and Fotheringay were among the performers at the Yorkshire Folk, Blues & Jazz Festival in England. Pink Floyd was scheduled but did not appear.
1970: CCR's double-sided hit "Lookin' Out My Back Door" and "Long As I Can See the Light" moved from 56 to 23 on this date.
1970: The Carpenters made it four weeks at #1 with "Close To You". Bread's "Make It With You" was second followed by Stevie Wonder with "Signed, Sealed, Delivered ("I'm Yours)". Eric Burdon & War maintained with "Spill The Wine" and Mungo Jerry moved from 12 to 5 with "In The Summertime". The rest of the Top 10: Edwin Starr and "War" at #6, Freda Payne's "Band Of Gold" at song #7, Three Dog Night was on their way down with "Mama Told Me (Not To Come)", Alive & Kicking was at 9 with "Tighter, Tighter" while the Temptations had song #10--"Ball Of Confusion".
1970: The Carpenters made it six weeks in a row at #1 on the Adult Contemporary chart with "Close To You". They were the talk of the summer.
1971: Thomas Wayne ("Tragedy" in 1959) was killed in a car crash at the age of 31.
1972: Elvis Presley and wife Priscilla signed a Marital Termination Agreement. (Note: there are numerous false dates floating around on the Internet. The only true ones are these: The couple separated on February 23, 1972, as shown above, on August 15, according to the book 'Understanding Elvis: Southern Roots Vs. Star Image' by Susan Doll and auction documents shown above, the couple signed the Marital Termination Agreement, on August 18, Elvis formally filed for divorce, according to the books 'Elvis Presley, Reluctant Rebel: His Life and Our Times' by Glen Jeansonne, David F. Luhrssen, and Dan Sokolovic, and the Susan Doll book quoted above, and the divorce was finalized in Los Angeles Superior Court in Santa Monica, California on October 9, 1973.)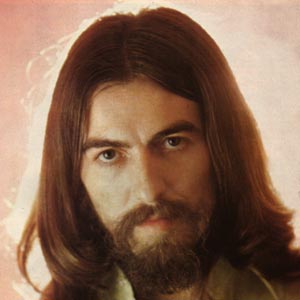 1980: The George Harrison book I Me Mine went on sale at bookstores. The book is a collection of lyrics and also includes Harrison's religious views.
1981: Stevie Wonder, Grover Washington, Jr. and Evelyn "Champagne" King performed at the Black Family Fair at the Rose Bowl in Pasadena, California.
1981: Kenny Rogers placed "I Don't Need You" at #1 on the Adult Contemporary chart--one of The Top Adult Contemporary Songs of the 80's*.
1981:
Precious Time
landed at #1 on the Album chart for Pat Benatar.
4
by Foreigner moved to #2 followed by the previous #1
Long Distance Voyager
by the Moody Blues. Rick James fell with
Street Songs
and Journey entered the Top 10 at #5 with
Escape
. The rest of the Top 10: Share Your Love from Kenny Rogers,
Mistaken Identity
by Kim Carnes, REO Speedwagon remained at 8 after 36 weeks with
Hi Infidelity
,
Don't Say No
, the great album from Billy Squier, was at #9 and Air Supply held steady with
The One That You Love
.
1981: Diana Ross & Lionel Richie moved to #1 with "Endless Love". Joey Scarbury made it all the way to #2 with "Theme From 'Greatest American Hero' (Believe It Or Not)" while Kenny Rogers inched up with "I Don't Need You". Rick Springfield's former #1 "Jessie's Girl" was now at 4. The rest of the Top 10: "Elvira" from the Oak Ridge Boys, the Pointer Sisters held still with "Slow Hand", Manhattan Transfer had song #7--"Boy From New York City", Marty Balin's solo hit "Hearts" was at #8, Juice Newton had "Queen Of Hearts" at 9 and Ronnie Milsap cleared the Top 10 with "(There's) No Gettin' Over Me".
1983: Johnny Ramone, guitarist for the Ramones, had brain surgery after being beaten up in a fight. (Note: numerous websites falsely report that Joey Ramone had brain surgery on this date. The websites simply copied information from the book 'Rock's Movers and Shakers: An A-Z of People Who Made Rock Happen' by Dafydd Rees and Luke Crampton without checking facts. It was Johnny who had the surgery, according to an interview with Joey Ramone on 'MTV'.)
1987: Keith Richards began recording his first solo album Talk Is Cheap at Le Studio in Montreal, Quebec, Canada.
1987: Kenny G performed at the Newport Jazz Festival in Newport, Rhode Island.
1987: Madonna began a tour of the U.K. at Roundhay Park in Leeds, West Yorkshire, England.
1987: Michael Jackson edged up to #1 in the U.K. with "I Just Can't Stop Loving You".
1987: Steve Winwood was still at #1 for a third week on the Adult Contemporary chart with "Back In The High Life Again".
1987: U2 continued to own the top song with "I Still Haven't Found What I'm Looking For". Madonna moved to challenge with "Who's That Girl", George Michael's "I Want Your Sex" was third, followed by Suzanne Vega's "Luka" and "La Bamba" by Los Lobos. The rest of the Top 10: "Heart And Soul" from T'Pau, Richard Marx moved from 12-7 with "Don't Mean Nothing", the Jets were stationary at 8 with "Cross My Broken Heart", promising newcomer Debbie Gibson entered the Top 10 with "Only In My Dreams" and Gloria Estefan was at 10 with "Rhythm's Gonna' Get You".
1988: Steve Winwood released the single "Don't You Know What The Night Can Do". (Note: some websites naively say the song was released August 20. "Don't You Know What The Night Can Do" debuted on the Singles chart on August 20. It is physically impossible for a song to be released by a record company, mailed to radio stations, listened to and added to radio station playlists, reported to trade papers, and printed and published by the trade papers, all in one day.)
1991: Debbie Gibson sang "Lost In Your Eyes" for the International Special Olympics All-Star Gala on ABC-TV.
1991: Paul Simon gave a free concert at New York City's Central Park.
1992: INXS hit #1 in the U.K. with the album Welcome To Whoever You Are.
1992: Boyz II Men reached #1 with one of the top songs not only since then but of the Rock Era--"End Of The Road".
1995: The album Live at Red Rocks 8.15.95 was recorded as the Dave Matthews Band performed at the popular concert spot in Morrison, Colorado.
1998: Ian Gillan, lead singer of Deep Purple, hit a security guard with a microphone during a concert at Pine Knob near Pontiac, Michigan. (Note: many websites falsely report that Gillan was charged with assault and battery on this date. The incident occurred August 15. Gillan was formally charged with assault and battery on September 1, according to the newspaper 'The Sun Journal'.)
1998: Boyzone reached #1 in the U.K. with "No Matter What".
1999: Westlife had the #1 U.K. song with "If I Let You Go".
2004: 3 of a Kind owned the top U.K. song with "Baby Cakes".
2008: Producer Jerry Wexler died at his home in Sarasota, Florida at the age of 91 from congestive heart failure. Wexler coined the term 'rhythm and blues' while writing for Billboard in the late 1940's, and produced Aretha Franklin, Ray Charles, Wilson Pickett and Bob Dylan, among others.
2012: Bob Birch, singer who also played bass, bassoon and saxophone and worked with Elton John, Stevie Wonder, Donna Summer, Barry Manilow, Lionel Richie, Cher, George Michael, Sheryl Crow, Tina Turner, Eric Clapton, Don Henley, the Spice Girls, Sting, Phil Collins, the Backstreet Boys, Bruce Hornsby, B.B. King, Steve Porcaro, John Mayer, Keith Emerson, Ronnie Montrose, Jose Feliciano and LeAnn Rimes, just to name a few, commited suicide in Detroit, Michigan at the age of 56.
2012: Bill Tillman, singer, saxophonist and flutist with Blood, Sweat & Tears who also worked with Chuck Berry, Roy Orbison and the Coasters, died after a fall in Houston, Texas at the age of 65.
Born This Day:
1933: Bobby Helms ("My Special Angel" and of course "Jingle Bell Rock") was born in Bloomington, Indiana; died June 19, 1997 of emphysema in Martinsville, Indiana
.
1933: Bill Pinkney of the Drifters was born in Dalzell, South Carolina; was the last surviving original member of the group when he died of a heart attack July 4, 2007 Daytona Beach, Florida. (Note: some websites claim Pinkney was born in Sumpter, South Carolina, but according to the official website for the South Carolina Statehouse, he was born in Dalzell.)
1942: Peter York, drummer of the Spencer Davis Group, was born in Redcar, North Riding of Yorkshire, England. (Note: some websites report York was born in MIddlesbrough, and some say he was born in Nottingham, but according to the newspaper 'The Nottingham Post', he was born in Redcar and went to high school in Nottingham. Redcar is about 12 kilometers north of Middlesbrough)
1944: Frederick Knight ("I've Been Lonely For So Long" from 1972) was born in Bessemer, Alabama. (Note: some websites claim he was born in Birmingham, Alabama. According to the official website for Stax Records, as well as the book 'Soul of the Man: Bobby "Blue" Bland' by Charles Farley, Knight was born in Bessemer.)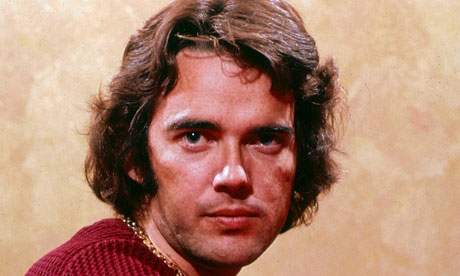 1946: Jimmy Webb, great songwriter of "By The Time I Get To Phoenix", "MacArthur Park", and many others, was born in Elk City, Oklahoma.
1950: Tom Aldrich, drummer of Black Oak Arkansas, Ozzy Osbourne and Whitesnake, was born in Jackson, Mississippi.
1972: Michael Graham of Boyzone was born in Raheny, County Dublin, Ireland.
1973: Stuart Richardson, bass guitarist with Lostprophets, was born in Tonypandy, Wales.
(Note: Some websites claim Richardson was born on February 15, others in 1974, and some websites state that Richardson was born in Ferndale, Wales, but the 'BBC' reports that he was born on August 15, 1973 in Tonypandy.)
1984: David Welsh, guitarist for the Fray, was born in Tucson, Arizona.
1989: Joe Jonas of the Jonas Brothers was born in Casa Grande, Arizona.