1957: Elvis Presley recorded "All Shook Up" at Radio Recorders in Hollywood, California.
1959: Here's inspiration for you aspiring business owners. On this date, Berry Gordy borrowed $800 to begin his own record label, Tamla Records, the beginning of the empire that has become known as Motown Records.
1959: Jackie Wilson continued to reign over the R&B chart for a fifth week with "Lonely Teardrops".
1959: "The Chipmunk Song" from the Chipmunks was #1 for a fourth straight week. The Platters, amazingly enough, remained at #2 for the fourth week and were still in position to make a move to the top with "Smoke Gets In Your Eyes". "My Happiness" from Connie Francis was third, followed by "Gotta' Travel On" from Billy Grammer and the Teddy Bears' big hit "To Know Him Is To Love Him". The rest of the Top 10: "Whole Lotta' Loving" from Fats Domino, Clyde McPhatter with "A Lover's Question", Elvis Presley and "One Night", the Everly Brothers dropped to #9 with "Problems" and Ricky Nelson had song #10 with "Lonesome Town".
1963: Ray Charles logged a third week at #1 on the R&B chart with "You Are My Sunshine".
Bobby Vee was watching over the charts...
1963: Steve Lawrence, who already had a #1 adult hit with "Go Away Little Girl", made it official as the song took over at #1 on the popular chart. Bobby Vee had a hot new song moving up (14-7) with "The Night Has A Thousand Eyes".
1964: The Beatles performed "I Wanna' Hold Your Hand", "This Boy", "All My Loving", "Money" and "Twist And Shout" on the ATV show Sunday Night at the London Palladium.
1965: Hullabaloo, a new television dance show hosted by Jack Jones on Tuesday nights, premiered on NBC.

The

New

Christy

Minstrels and comedian Woody Allen were guests, while Brian Epstein, manager of the Beatles, introduced the Zombies and Gerry & the Pacemakers from London in a taped segm

ent.

(Note: some websites claim the show premiered on January 8, but the correct date is January 12, according to 'TV Guide' and other reputable sources.)
1968: Manfred Mann released the single "The Mighty Quinn".
1968: Pink Floyd made their debut as a five-piece band at the University of Aston in Birmingham, England.
1968: The Supremes appeared on an episode of Tarzan on NBC-TV, with the girls playing a trio of nuns.
1969: Led Zeppelin released their debut album in the U.S. The U.K. release date was March 28. (Note: you will see different release dates all over the Internet--the correct dates are shown above, per the official Led Zeppelin website.)
1969: The psychedelic movie Wonderwall, featuring the Soundtrack by George Harrison, opened in theaters.
1970: Badfinger released the single "Come And Get It".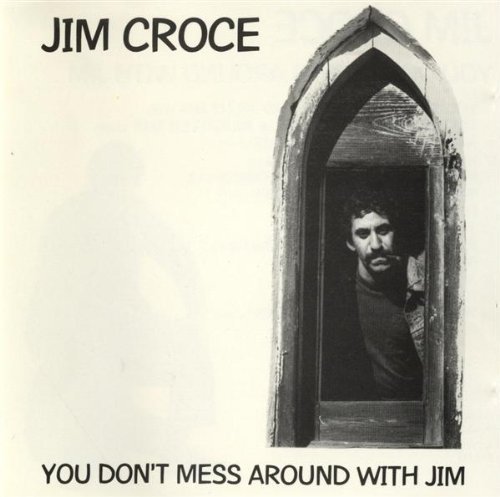 1974: You Don't Mess Around with Jim, the album by the late Jim Croce, reached #1 47 weeks after its release. The Singles 1969-1973 by the Carpenters was second followed by former #1 Goodbye Yellow Brick Road from Elton John.
1974: Aretha Franklin scored a week at #1 on the R&B chart with "Until You Come Back to Me (That's What I'm Gonna' Do)", taking over from Stevie Wonder's "Living For The City".
1974: Barbra Streisand led the way on the Adult chart with "The Way We Were".
Brownsville Station was checking to make sure the coast was clear. Nope, free road to cancer...
1974: Newcomers the Steve Miller Band reached #1 with "The Joker". Jim Croce slipped to #2 with his classic "Time In A Bottle" while Al Wilson showed strength among the heavyweights with "Show And Tell". Brownsville Station surprisingly was at #4 with "Smokin' In The Boy's Room" and Gladys Knight & the Pips moved from 10-5 with "I've Got To Use My Imagination". The rest of the Top 10: Ringo Starr with "You're Sixteen", Barry White and "Never, Never Gonna' Give Ya Up", Stevie Wonder had #8--"Living For The City", Olivia Newton-John had another Top 10 hit with "Let Me Be There" and Paul McCartney & Wings were at #10 with "Helen Wheels".
1977: The Police rehearsed for the first time, with Sting and Henri Padovani on guitar, at drummer Stewart Copeland's flat in London.
1980: Stevie Wonder made it four straight weeks at #1 on the Adult Contemporary chart with his new love song--"Send One Your Love".
1980: "An American Dream" by the Dirt Band and Linda Ronstadt was racing up the chart, up from 59-33.
1980: Rupert Holmes went back for another pina colada, posting his third week at #1 with "Escape". Michael Jackson moved one step closer with "Rock With You" while the Captain & Tennille were up to 3 with "Do That To Me One More Time" and Stevie Wonder held on to #4 with "Send One Your Love". The rest of the Top 10: Previous #1 "Please Don't Go" by K.C. and the Sunshine Band, the Commodores' big hit "Still" was up to 6, Kenny Rogers was on a roll and "Coward Of The County" moved to #7, Kool & the Gang and "Ladies Night", Cliff Richard reached #9 with "We Don't Talk Anymore" and Styx's former #1 "Babe".
"Brown Eyes" from 'Tusk'...
1980: Bee Gees Greatest, which indeed includes the cream of the crop from the group on a double-album set, was the #1 album, holding off another double release--On the Radio-Greatest Hits-Volumes I & II from Donna Summer. Pink Floyd had their best album since Dark Side of the Moon, as The Wall moved from 7-3. The Eagles continued to be strong in The Long Run and Stevie Wonder had #5 with Journey Through the Secret Life of Plants. The rest of the Top 10: Damn the Torpedoes from Tom Petty & the Heartbreakers, Cornerstone by Styx, Kenny from Kenny Rogers moved 15-8, Off the Wall from Michael Jackson was picking up steam after 20 weeks of release and the great album Tusk was still in the Top 10 for Fleetwood Mac.
1981: Hall & Oates released the single "Kiss On My List".
1981: The Police released the single "Don't Stand So Close To Me".
1983: Reebop Kwaku Baah, percussionist with Traffic, who also worked with the Rolling Stones, Eric Clapton, Steve Winwood and Ginger Baker's Air Force, died at the age of 38 from a brain hemorrhage in Stockholm, Sweden.
1984: Crue performed at the Civic Center in Glen Falls, New York. (Note: several websites incorrectly show Motley Crue opening a U.S. tour at Madison Square Garden in New York City on this date. Far from the truth...first off, the Crue opened their first U.S. tour on November 11, 1983 at the Orange Pavilion in San Bernadino, California. The show in Glen Falls on this date was the second concert backing Ozzy Osbourne, and the Madison Square Garden date referred to did not take place until January 30, according to the official Motley Crue website.)
1985: Midnight Star's "Operator" ruled the R&B chart for the fourth week.
1985: Actor Jack Wagner moved to #1
on the Adult Contemporary chart with "All I Need".
Springsteen's tell-it-like-it-is release reached the Top 10...
1985: Madonna's first career #1 "Like A Virgin" remained there for a fourth week with "All I Need" from Jack Wagner closing. "The Wild Boys" from Duran Duran and "Sea of Love" by the Honeydrippers both fell while Pat Benatar was able to remain fifth with "We Belong". The rest of the Top 10: Chicago and "You're The Inspiration", Bryan Adams at #7 with "Run To You", New Edition said to "Cool It Now", Julian Lennon had song #9--"Valotte" and Bruce Springsteen registered his fourth career Top 10 and third from Born in the U.S.A. with the title cut.
1985: The Soundtrack to "Purple Rain" by Prince & the Revolution was #1 on the Album chart for the 24th week, tying the Soundtrack to "Saturday Night Fever" for #3 all-time. Only Michael Jackson's Thriller and Rumours by Fleetwood Mac remained #1 longer than those two.
1989: The new Swedish duo Roxette released their first career single "The Look".
1993: Creedence Clearwater Revival, the Doors, Sly & the Family Stone, Cream, Frankie Lymon, Dinah Washington and Etta James were all honored as new members of the Rock and Roll Hall of Fame at the induction ceremony in Los Angeles. Van Morrison did not show up for his own induction, becoming the first and only living person not to do so.
1995: In today's episode of Inmates Run Rap Music, Snoop Doggy Dogg was arrested in Los Angeles for possession of marijuana and drug paraphernalia.
1995: AC/DC embarked on an 11-month tour, kicking it off at the Greensboro Coliseum in Greensboro, North Carolina.
1995: A solid class was inducted into the Rock Hall of Fame: Led Zeppelin, Neil Young, Martha & the Vandellas, Janis Joplin, Al Green, the Allman Brothers Band and Frank Zappa were accepted into the ever-expanding club.
1997: Paula Abdul made h
er acting debut on the NBC movie In the Shadow of Evil.
1998: A new class was inducted into the Rock Hall of Fame at the Waldorf-Astoria Hotel in New York City, some extremely deserving, others not so much. The Eagles, Fleetwood Mac, the Mamas & Papas, Santana, Lloyd Price, Gene Vincent, Allen Toussaint and Jelly Roll Morton were all accepted as new members. There's still a few that may have recorded or written a song at some point in life that still haven't been inducted, but their time is coming soon.
1999: Britney Spears released the album ...Baby One More Time.
2000: In a second episode of Dangerous Inmates Run Rap Music, the rapper who calls himself Ol' Dirty *@#*%& (which should tell you a lot right there...) was arrested after he failed to appear in Brooklyn, New York to answer crack cocaine charges.
2000: Charlotte Church fired manager Jonathan Shalit.
2000: Gary Barlow, singer of Take That, married Dawn An
drews on the Caribbean island of Nevia.
2000: Sarah
McLachlan
was declared an Officer of the Order of Canada.
2001: More news from troublemaker Liam Gallagher of Oasis. On a flight from
London to Rio De Janeiro, Gallagher refused to stop smoking and threw objects around the cabin.
2002: Aaliyah, who had been killed in an August, 2001 plane crash in the Bahamas, rose to #1 in the U.K. with "More Than A Woman".
2003: Maurice Gibb of the Bee Gees died at age 53 of an intestinal blockage in Miami Beach, Florida.
2004: Rand
y
Vanwarmer
("Just When I Needed You Most" from 1978) died from leukemia at age 48.
2005: The Strawberry Field children's home in Liverpool, made famous by the Beatles' song "Strawberry Fields Forever", announced that it was closing.
2005: American Idiot by Green Day returned to #1 on the Album chart.
2006: A bonus episode of Inmates Run Rap Music, we find another one in their home away from home. Mystikal (real name Michael Tyler) was sentenced to a year in prison for tax evasion. Yeah, buy his CD's, then work like crazy so your can make up for him not paying taxes.
2008: Mary J. Blige had the #1 album with
Growing Pains
.
2010: Shakin' Stevens was found guilty of hitting a photographer with a microphone stand during a concert.
Born This Day:
1926: Ray Price ("For the Good Times") was born in Perryville, Texas; died December 16, 2013 of pancreatic cancer in Mount Pleasant, Texas.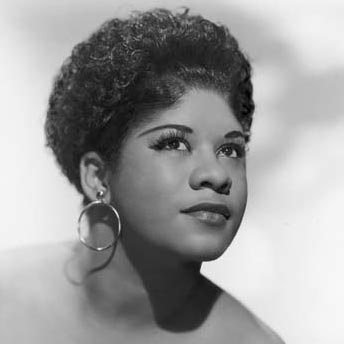 1928: Ruth Brown, famed R&B singer of the 1950's, was born in Portsmouth, Virginia; died November 17, 2006 in a Las Vegas, Nevada hospital from complications following a heart attack and stroke suffered after surgery in October, 2006. (Note: some websites claim Ruth was born on January 30, but the correct date is January 12, according to the newspaper 'The New York Times' and the book 'Uncloudy Days: The Gospel Music Encyclopedia' by Bill Carpenter.)
1930: Glenn Yarborough, singer with the Limeliters, was born in Milwaukee, Wisconsin.
1939: William Lee Gordon of the Oak Ridge Boys
1941: Long John Baldry, instrumental in Great Britain in the early years of the Rock Era in signing several key people to be in his band Bluesology, including Elton John and Rod Stewart, was born in East Haddon,Derbyshire, England; died July 21, 2005 in Vancouver, British Columbia, Canada of a severe chest infection. (Note: many websites, including 'Allmusic.com', incorrectly show his birthplace as London. According to 'The Oxford Dictionary of National Biography' by Lawrence Goldman, at the time of Baldry's birth, his parents lived in London, but he was born in East Haddon.)
1944: Cynthia Robinson, singer and trumpeter with Sly and the Family Stone, who also worked with Graham Central Station, was born in Sacramento, California; died of cancer November 23, 2014 in Carmichael, California.
(Note: some websites claim Robinson was 69 when she died. She was 71, according to 'CBS, 'CNN' and the newspaper 'The New York Times'.)
1945: Abe Tilmon, a founding member of the Detroit Emeralds ("Feel The Need In Me" from 1973); died July 6, 1982 of a heart attack in Southfield, Michigan.
1946:
George Duke, the visionary Grammy-Award winning artist who blended rock with jazz, R&B and funk, was born in San Rafael, California; died of complications from heart disease and chronic lymphocytic leukemia on August 5, 2013 in Santa Monica, California at the age of 67. Duke teamed with Stanley Clarke for the song "Sweet Baby" and also played keyboardist and trombone for artists such as Michael Jackson, Phil Collins, Miles Davis, Frank Zappa, Regina Belle and Sheila E. (Note: some websites incorrectly say Duke died in Los Angeles; he died in Santa Monica, according to both 'CNN' and 'The New York Times'.)
1946: Cynthia Robinson, trumpet player with Sly & the Family Stone, was born in Sacramento, California.
1951: Larry Hoppen, guitarist with Orleans, was born in Long Island, New York; died July 24, 2012 in Bayshore, New York. (Note: some websites list his birthplace as Greenpoint, New York, but according to the official Orleans website as well as Larry's family, Hoppen was born in Long Island.)
1954: Felipe Rose, a founding member of the Village People, was born in New York City.
1959: Per Gessle, songwriter and guitarist for Roxette, was born in Halmstad, Sweden. (Note: several websites show his birth as February 12, but 'Billboard' and other credible sources show his birth as January 12.)
1963: Guy Chambers, singer, songwriter and producer ("Angels" and "Millennium" with Robbie Williams), was born in Liverpool. (Note: some websites report Chambers was born in London, but British newspapers 'The Telegraph' and 'The Mirror' state he was born in Liverpool.)
1965: Greg Kriesel, bassist of the Offspring ("Pretty Fly (For a White Guy)"), was born in Glendale, California. (Note: some websites report his birth as January 20, but according to Offspring fan sites, he was born January 12.)
1966: Rob Zombie of White Zombie as bor
n in
Haverhill

, Massachusetts.
1968: Raekwon (real name Corey Woods) of Wu-Tang Clan was born in Brooklyn, New York. (Note: some websites report his birthplace as New York City; others as Staten Island. He was born in Brooklyn, then moved to Staten Island at an early age.)
1974: Melanie Chisholm of the Spice Girls was born in Whiston, Lancashire, England.