1961: Ben E. King released the single "Stand By Me".
1964: Gerry & the Pacemakers performed "Don't Let the Sun Catch You Crying" for their television debut in the United States on The Ed Sullivan Show.
1965: The Beatles filmed sequences for their upcoming movie Help!
1967: The Hollies recorded "Carrie Anne".
1967: The Walker Brothers called it quits.
1967: Carl Wilson of the Beach Boys went to court on charges he evaded the draft.
1968: The Beach Boys opened a tour with the Maharishi Mahesh Yogi.
1969: The great Mercy song "Love (Can Make You Happy)" vaulted from #52 to #15 on this date.
1969: Now for some good news. It was week #4 at the top for "Aquarius"/"Let the Sunshine In" by the Fifth Dimension. "It's Your Thing" climbed to #2 for the Isley Brothers while the Cowsills found themselves at 3 with "Hair". The rest of the Top Ten: "You've Made Me So Very Happy" by Blood, Sweat & Tears at #4, Jerry Butler's "Only the Strong Survive", Booker T & the MG's climbing to #6 with one of rock's all-time great instrumentals, Tommy James & the Shondells moving to position #7 with "Sweet Cherry Wine", another great instrumental, "Hawai'i Five-O" entering the top 10 at #8 for the Ventures, Simon & Garfunkel's classic "The Boxer" moving from 16-9 and Glen Campbell sliding to #10 with "Galveston".
1970: Blues Image released the single "Ride Captain Ride".
1971: Led Zeppelin performed "Four Sticks" live for the only time of their career at a show in Denmark.
1975: The Carpenters had yet another #1 Adult Contemporary song (the 12th of their career) with "Only Yesterday".
1975: Barry White scored a #1 R&B song with "What Am I Gonna' Do with You".
1975: The great sound of Chicago propelled the group from #68 to 43 on this date with "Old Days".
The smooth sound of the Blackbyrds
1975: There were some great songs entering the top ten but first--the #1 song on this date--"He Don't Love You (Like I Love You) from Tony Orlando & Dawn. B.J. Thomas found himself at #2 with (Hey Won't You Play) Another Somebody Done Somebody Wrong Song. The rest of the Top Ten: Freddy Fender's "Before the Next Teardrop Falls", Elton John's former #1 "Philadelphia Freedom" at 4, Sammy Johns rose to #5 with "Chevy Van", the Ozark Mountain Daredevils rose from 14 to 6 with "Jackie Blue", Earth, Wind & Fire entered the top ten with "Shining Star", the Blackbyrds easy-going hit "Walking In Rhythm" was at #8, Leo Sayer had #9 with "Long Tall Glasses" and the Carpenters shot up from 21-10 with "Only Yesterday".
1976: Starland Vocal Band released the single "Afternoon Delight".
1976: Paul McCartney performed in the United States for the first time in ten years as the Wings Over America tour premiered in Fort Worth, Texas.
1977: Paul Simon, Jimmy Cliff and Phoebe Snow teamed up for a benefit concert for the New York Public Library.
1978: The movie FM opened in Los Angeles.
1980: "Lost In Love" by Air Supply regained the #1 spot on the Adult Contemporary chart (It would spend six weeks there.)
"Her Strut", one of the top tracks on Seger's new album...
1980: Against the Wind from Bob Seger was the new #1 album in the land. Pink Floyd was bumped out with The Wall while Billy Joel had Glass Houses at #3. The rest of the Top Ten: Mad Love from Linda Ronstadt at #4, the Brothers Johnson were at #5 with Light Up the Night, Michael Jackson's Off the Wall was at 6, the Soundtrack to "American Gigolo" landed at #7, Journey's Departure was #8, Van Halen had #9, Women and Children First, and the debut from Christopher Cross entered the top ten on his birthday.
1980: Blondie achieved a third week at #1 with "Call Me". An amazing Top Five included "Ride Like the Wind" from Christopher Cross, Air Supply's "Lost in Love", Billy Preston & Syreeta's touching "With You I'm Born Again" and Pink Floyd with "Another Brick in the Wall".
1981: Joey Scarbury released the single "Theme from 'Greatest American Hero (Believe It or Not)". No really, he really did.
1986: Dollywood (Dolly Parton's theme park) opened its gates in Pigeon Forge, Tennessee.
1986: Whitney Houston remained at #1 on the Adult Contemporary chart with "Greatest Love Of All".
1986: Robert Palmer earned a #1 song with "Addicted to Love". The Pet Shop Boys reached #2 with "West End Girls" while former #1 "Kiss" was third for Prince & the Revolution. Van Halen had a #4 hit with "Why Can't This Be Love". The rest of the Top 10: "Harlem Shuffle" from the Rolling Stones", Janet Jackson sang "What Have You Done for Me Lately", Whitney Houston was up from 12 to 7 with "Greatest Love of All", the Outfield moved to 8 with "Your Love", Phil Collins had another hit with "Take Me Home" and the Bangles were on their way down with "Manic Monday".
1991: Texas Governor Ann Richards proclaimed it ZZ Top day in Texas.
1991: Andy Williams married Debbie Haas.
1994: The Rolling Stones promoted their upcoming Voodoo Lounge tour by sailing a boat down the Hudson River in New York City.
1997: Katrina and the Waves won the Eurovision Song Contest in Dublin, Ireland by performing "Love Shine a Light".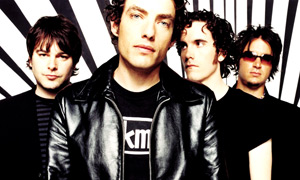 1997: The Wallflowers performed in the parking lot of a Hard Rock Cafe to raise money for Kids for the World.
2000: In today's episode of Inmates Run Rap Music, DMX was sentenced to 15 days in jail for drug possession, driving without a license and unpaid parking tickets.
2004: Former Smith's singer Morrissey began his solo career at the Apollo Theater in New York City.
2006: Donna D'Errico from Baywatch filed for divorce from Motley Crue bassist Nikki Sixx.
2006: Godsmack topped the album chart with IV.
2008: Mariah Carey had the #1 album E=MC2.
Born This Day:
1903: Bing Crosby (real name Harry Lillis) was born in Tacoma, Washington; died October 14, 1977.
1919: Pete Seeger was born in New York City.
1933: James Brown was born in Macon, Georgia; died December 5, 2006 in Atlanta, Georgia from congestive heart failure brought on by complications of pneumonia.
1934:
Frankie Valli, (
Francis Castelluccio), leader of the Four Seasons and a solo performer, was born in Newark, New Jersey.
1938: Napoleon XIV (real name Jerry Samuels), who had the novelty hit "They're Coming To Take Me Away, ha-Haaa!" was born in, where else, New York City.
1950: Mary Hopkin ("Those Were the Days") was born in Pontardawe, Wales.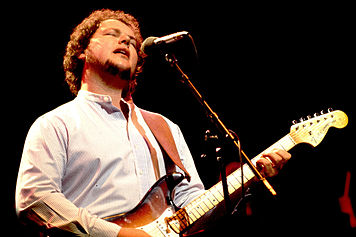 1951: Christopher Geppert (Christopher Cross) was born in San Antonio, Texas.
1959: David Ball of Soft Cell ("Tainted Love") was born in Blackpool, England.
1971: Josey Scott, lead vocalist of Saliva
1981: Farrah Franklin of Destiny's Child was born in Des Moines, Iowa.