1955: Elvis Presley performed at the Peabody Auditorium in Daytona Beach, Florida.
1955: Although "Rock Around The Clock" was not a hit when released the year before, it had picked up renewed interest by virtue of its inclusion in the movie The Blackboard Jungle, and was consequently re-released by Bill Haley & His Comets. And a new era was born. If you like rock music in any of its forms, you have this song to thank. It convinced DJ's, radio station management, and most importantly executives at record companies that rock & roll was a viable form of music.
1958: The Champs performed their #1 smash "Tequila" on American Bandstand.
1964: The Searchers scored their third #1 song in the U.K. with "Don't Throw Your Love Away".
1966: The Rolling Stones released the single "Paint It Black" in the United States.
1966: The #1 album continued to be Going Places by Herb Alpert & the Tijuana Brass, followed closely by the group's Whipped Cream & Other Delights. Color Me Barbra by Barbra Streisand was #3. The rest of the Top 10: Big Hits (High Tide and Green Grass) by the Rolling Stones, the Soundtrack to "The Sound of Music" was #5, Ballads of the Green Berets by SSgt. Barry Sadler fell to #6, Nancy Sinatra had #7 with Boots, the Supremes' I Hear a Symphony was #8, The Dave Clark Five's Greatest Hits was #9 and If You Can Believe Your Eyes and Ears by the Mamas and the Papas was #10.
1966: The Percy Sledge classic "When A Man Loves A Woman" was on top for the first of four weeks on the R&B chart.
Boise, Idaho's Paul Revere & the Raiders...
1966: The Mamas and the Papas rose to #1 with "Monday, Monday", displacing "Good Lovin'" by the Young Rascals. "Sloop John B" by the Beach Boys was #3, followed by "(You're My) Soul And Inspiration" from the Righteous Brothers and "Kicks", the great anti-drug song by Paul Revere & the Raiders.
1967: Jimi Hendrix played two concerts at Brian Epstein's Saville Theatre in London.
1968: Aretha Franklin recorded a live album at the Olympia Theatre in Paris, France.
1968: Reginald Dwight changed his name to Elton John. (Note: some websites insist this happened in 1972. The naïve website owners just might be tipped off by the 1969 album 'Empty Sky', which just happens to be the debut solo release by Elton John. 'Gold Mine' magazine and the newspaper 'The Examiner' are among the credible sources which confirm the correct year as 1968.)
1970: The fabulous Temptations released the single "Ball Of Confusion".
1970: Pink Floyd performed at the home of UCLA, Pauley Pavilion, in Los Angeles.
1971: Three Dog Night chalked up a fourth week at #1 with "Joy To The World". Lobo moved from 16 to 10 with "Me And You And A Dog Named Boo".
1973: Three Dog Night released the single "Shambala".
1973: George Harrison released the single "Give Me Love--Give Me Peace On Earth" on Apple Records.
1977: Deniece Williams had the #1 U.K. song with "Free".
1977: Marvin Gaye had the #1 R&B song with "Got To Give It Up".
1977: Yvonne Elliman was #1 for a second week on the Adult Contemporary chart with her cover of "Hello Stranger".
"Carry On Wayward Son" from Kansas...
1977: The Eagles charted a sixth week at #1 on the Album chart with Hotel California, all with The #2 Album of the Rock Era*--Rumors by Fleetwood Mac, which just happened to be #2 on this date, bearing down on it. The Soundtrack to A Star Is Born was third with Marvin Gaye Live at the London Palladium in fourth. Stevie Wonder's epic Songs in the Key of Life edged out the debut from Boston--three of the all-time Top 10 albums were out at the same glorious time. The rest of the Top 10: The Soundtrack to "Rocky", the Isley Brothers with Go For Your Guns, Jethro Tull edged up with Songs from the Wood and Kansas grabbed #10 with Leftoverture.
1977: The Eagles moved to #1 with "Hotel California". Leo Sayer was right behind "When I Need You" while previous #1 "Southern Nights" from Glen Campbell slipped. Stevie Wonder's "Sir Duke" was hot (moving 9-4), former #1 "Don't Leave Me This Way" from Thelma Houston came in fifth and newcomer Jennifer Warnes had "Right Time Of The Night". The rest of the Top 10: "So In To You" by the Atlanta Rhythm Section, Natalie Cole's "I've Got Love On My Mind", the Climax Blues Band moved up to #9 with "Couldn't Get It Right" and Rose Royce hit the Top 10 with their follow-up to "Car Wash", "I Wanna' Get Next to You".
1978: Bob Dylan sold 90,000 tickets in less than eight hours for upcoming shows at the Wembley Empire Pool in London.
1983: Style Council debuted at an anti-nuclear benefit in London.
Pink Floyd's "Your Possible Pasts"...
1983: Thriller by Michael Jackson was the top album for the 11th week. Journey's Frontiers remained a distant runner-up while Kilroy Was Here from Styx was third. Def Leppard's Pyromania advanced to #4 while former #1 Business As Usual by Men At Work was still strong after 45 weeks. The rest of the Top 10; The Final Cut from Pink Floyd, the self-titled Lionel Richie, H2O from Hall & Oates was number 8, Rio by Duran Duran and Bob Seger's new album, The Distance, moved to #10.
1983: "I Won't Hold You Back" by Toto was #1 for a second week on the Adult Contemporary chart.
1984: The Cars released the single "Magic" on Elektra Records.
1986: John
Mellencamp joined with farmers outside the Farmers Home Administration office in Chillicothe, Missouri to protest farm conditions.
1988: "Nite And Day" by Al B. Sure! was #1 on the R&B chart.
1988: Terence Trent D'Arby reached #1 in his 17th week with "Wishing Well". Gloria Estefan moved to challenge with "Anything For You".
1988: Gloria Estefan remained at #1 for a third week with "Anything For You" on the Adult Contemporary chart.
1988: The "Dirty Dancing" Soundtrack was #1 on the Album chart for the 18th week, followed by Faith from George Michael.
1991: Wilson Pickett was arrested for driving drunk and threatening a neighbor, who happened to be the mayor, in Englewood, New Jersey.
1994: Aerosmith played the first of seven nights at the Nippon Budokan in Tokyo, Japan.
1994: Pink Floyd remained at #1 on the Album chart for a third week with The Division Bell.
1994: "The Sign" by Ace of Base, which had already spent four weeks at #1 and another four at #2, returned to the top position.
1995: James Taylor and Natalie Cole received honorary degrees from Berklee College of Music in Boston. (Note: several websites claim that Taylor and Cole received their degrees on May 6. This is impossible, since the official website for Berklee reports that the commencement ceremony in 1995 was held May 7. Taylor and Cole received their honorary degrees on that date.)
1998: Steve Perry left Journey to embark on a solo career.
1998: Eddie Rabbitt died of lung cancer in Nashville, Tennessee at the age of 56.
1999: Lisa Stansfield made her acting debut in the U.K. comedy Swing at Leicester Square in London.
2002: Stanley, Idaho's Carole King was a guest star for a third time on the WB Networks show Gilmore Girls.
2003: TNT and TBS announced they had signed Justin Timberlake to cover sports for the two cable channels. Timberlake reported

from the PGA championship, NBA playoffs, and NASCAR races for the TNT network, and covered college football and Major League Baseball contests for TBS.
2003: Fleetwood Mac began their Say You Will tour at the Schottenstein Center in Columbus, Ohio.
2003: Pete Townshend of the Who was cleared of possessing pornographic images of children, but was found guilty of accessing a child pornography website in 1999. He was placed on a national register of sex offenders for five years.
2005: Giacomo, a 50-1 longshot owned by Jerry Moss, founder of A&M Records, won the Kentucky Derby in Louisville.
2006: Snow Patrol had the #1 album in the U.K. with Eyes Open.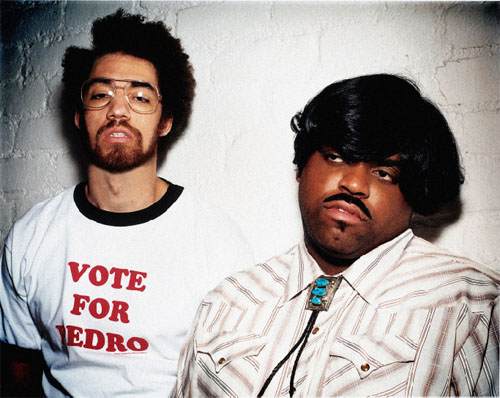 2006: Gnarls Barkley continued to rule the Singles chart with their great song "Crazy".
2009: Dolly Parton received an honorary Doctorate Degree from the University of Tennessee in Knoxville.
2011: Michael McDonald and Mavis Staples of the Staple Singers received honorary degrees to the Berklee College of Music in Boston.
2011: John Maus of the Walker Brothers ("The Sun Ain't Gonna' Shine Anymore") died of liver cancer in Los Angeles at the age of 67.
Born This Day:
1927: Jim Lowe ("The Green Door") was born in Springfield, Missouri; died December 12, 2016 in East Hampton, New York.
1931: Teresa Brewer was born in Toledo, Ohio; died of neuromuscular disease at her home in New Rochelle, New York on October 17, 2007.
1939: Johnny Maestro (real name John Mastrangelo) of the Crests ("Sixteen Candles") and Brooklyn Bridge ("The Worst That Could Happen") was born in Manhattan, New York; died March 24, 2010 of cancer in Cape Coral, Florida. (Note: some websites claim Maestro was born in Brooklyn, and others say he was born in New York City. The truth is that Johnny was born on the east side of Manhattan, according to the newspaper 'The New York Times'.)
1939: Jimmy Ruffin ("What Becomes Of The Brokenhearted") was born in Collinsville, Mississippi; died November 17, 2014 in Las Vegas, Nevada.
1943: Rick Westwood, guitarist of the Tremeloes ("Silence Is Golden"), was born in Dagenham, Essex, England.
1943: Thelma Houston was born in Leland, Mississippi. (Note: several websites report Houston was born in 1946. While no credible sources exist for her birth year, our best research indicates Thelma was born in 1943.)
1946: Bill Danoff of Starland Vocal Band ("Afternoon Delight") was born in Springfield, Massachusetts.
1946: Bill Kreutzmann, drummer of the Grateful Dead, was born in Palo Alto, California.
1948: Pete Wingfield ("Eighteen With A Bullet") was born in Liphook, Hampshire, England.
1951: Mic Gillette, founder and trumpet and trombone player with Tower of Power, who also worked with Elton John, the Rolling Stones, Rod Stewart, the Doobie Brothers, Jefferson Starship, Huey Lewis and the News, Santana, Sheryl Crow and Blood, Sweat & Tears, was born in Oakland, California; died January 17, 2016 of a heart attack in Concord, California.
1960: Ann Dudley of Art of Noise was born in Chatham, Kent, England.
1961: Phil Campbell, lead guitarist with Motorhead, was born in Pontypridd, Wales.
1969: Eagle-Eye Cherry ("Save Tonight"), son of Don Cherry and brother to Nenah, was born in Stockholm, Sweden.