1957: Paul Anka recorded "Diana".
1962: Stevie Wonder recorded "Fingertips" live at the Regal Theater in Chicago.
1963: The Beatles recorded five songs for the BBC radio show Saturday Club and six for Steppin' Out at the Playhouse Theatre in London.
1964: The Drifters recorded "Under the Boardwalk" with Johnny Moore singing lead after Rudy Lewis had died the night before.
1965: The Four Tops appeared on the U.K. television show Ready Steady Goes Live!
1966: Mel Carter's "Band of Gold" was #1 on the Adult Contemporary chart.
1966: A hot new song was moving up the chart. It was called "Paint It Black" from the Rolling Stones.
1966: "Monday, Monday" spent a third week at #1 for the Mamas & Papas, just ahead of "Rainy Day Women #12 & 35" from Bob Dylan. The Rascals' former #1 "Good Lovin'" was at 3, followed by the relentless "When a Man Loves a Woman" by Percy Sledge. The rest of the Top Ten: The Mindbenders moved from 13 to 5 with "A Groovy Kind of Love", Paul Revere & the Raiders' great song Kicks was #6, Nancy Sinatra was stuck on seven with "How Does That Grab You, Darlin'?", Dionne Warwick's "Message To Michael" was #8, the Beach Boys slipped to #9 with "Sloop John B" and the Supremes had their eighth top ten song with "Love Is Like An Itching In My Heart", which moved from 15-10.
1966:
If You Can Believe Your Eyes and Ears
from the Mamas and Papas was the new #1 album on this date. Herb Alpert & the Tijuana Brass climbed from 60 to 2 with
What Now My Love
.
Big Hits (High Tide and Green Grass)
, the greatest hits package by the Rolling Stones was at 3 with Alpert & the Tijuana Brass's album
Going Places
finally falling from #1. The great sound of the Brass enabled the group to be on top of the album charts for 15 weeks that year; they were about the artist that could compete with the Beatles.
Color Me Barbra
from Streisand was #6, followed by
Soul & Inspiration
by the Righteous Brothers, another Alpert & the Tijuana Brass album
(Whipped Cream & Other Delights)
falling to #8 in its 54th week,
I Hear a Symphony
from the Supremes at #9 and
The Best of the Animals
at #10.
1966: We were introduced to a new artist on this date, and not just an ordinary artist. Neil Diamond's first hit debuted on this date, as the highly Underrated song "Solitary Man" first hit the chart. It only reached #55. Columbia Records would re-release the song in 1970 but even then it only hit #21.
1968: Brian Jones of the Rolling Stones once again was arrested for possession of cannabis in his apartment in London.
1968: The Monkees appeared at Olympia Stadium in Salt Lake City, Utah.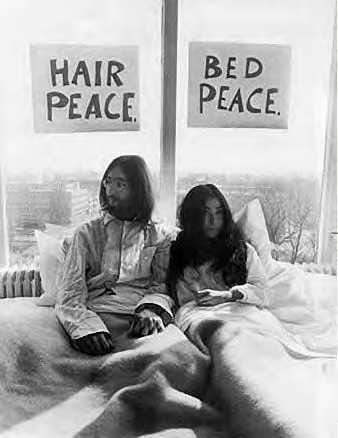 1969: John Lennon and Yoko Ono began their famous "bed-in" for peace at Queen Elizabeth Hotel in Montreal, Quebec.
1971: Paul McCartney released the album Ram.
1971: Marvin Gaye released the landmark album What's Going On.
1971: The group Free ("All Right Now") announced they were breaking up.
1973: Deep Purple released the single "Smoke on the Water".
1976: The Rolling Stones performed at Earl's Court in London, but reviews were already calling them "dinosaurs".
1977: Tavares owned the #1 R&B song with "Whodunit".
1977: "Hello Stranger" by Yvonne Elliman held off all challengers in a fourth week at #1 on the Adult Contemporary chart.
Climax Blues band was, well, climaxing
1977: "Sir Duke" was the new #1 song in the land from Stevie Wonder, his tribute to jazz great Duke Ellington. Leo Sayer fell to #2 after a short stay at the top with "When I Need You". The Climax Blues Band had the biggest hit of their career with "Couldn't Get It Right" at #3. K.C. & the Sunshine Band moved to 4 with "I'm Your Boogie Man", Marvin Gaye moved up to 5 with "Got To Give It Up" and Fleetwood Mac jumped from 14-6 with "Dreams". The rest of the Top Ten: Bill Conti had #7 with "Gonna' Fly Now (Theme From "Rocky")", even though the Maynard Ferguson version was much more popular, the Eagles' former #1 "Hotel California" was now #8, Glen Campbell tumbled to #9 with "Southern Nights" and Kenny Rogers moved into the Top Ten with "Lucille".
1977: The Fleetwood Mac album Rumours regained the #1 spot after a tussle with Hotel California from the Eagles, which was able to hold on to #1 for seven weeks. Rumours would go on to spend 27 more weeks at #1.
1979: Donna Summer released the single "Bad Girls".
1980: How's this for ignoring the adage "The customer is always right"? Joe Strummer of the Clash was arrested in Hamburg, West Germany after he smashed his guitar over the head of an audience member.
1982: The Hacienda Club opened in Manchester England. It would house concerts by U2, the Smiths, Oasis, Madonna and others.
1983: Michael McDonald married singer Amy Holland.
1983: "Beat It" by Michael Jackson was #1 on the R&B chart.
1983: "My Love" from Lionel Richie was the new #1 on the Adult Contemporary chart.
1983: Thriller maintained a lock on the #1 position on the album chart for the 13th consecutive week out of 36 that it would spend at the top.
1984: Bruce Springsteen released the single "Dancing in the Dark".
1985: Marvin Gaye released what was to be his last album, Dream of a Lifetime.
1988: "Mercedes Boy" from Pebbles topped all songs on the R&B chart.
1988: "Shattered Dreams" from Johnny Hates Jazz may not have been able to reach #1 on the regular chart but it was the #1 song in Adult Contemporary radio, which was beginning to be the most reliable chart of popular music tastes.
1992: Icon Johnny Carson chose Bette Midler to be the one and only guest on his last episode of The Tonight Show on NBC-TV.
1994: Aaliyah moved to #1 on the R&B chart with "Back & Forth", where she would stay for three weeks.
1994: All-4-One jumped from 8 to 1 with "I Swear" to take over the top spot from "The Sign" by Ace of Base". The group would spend the next 11 weeks at the top.
2000: Whitney Houston led the way on the U.K. album chart with her Greatest Hits package.
2003: Pearl Jam ended their recording arrangement with Sony Records.
2003: Ike Turner was refused entry into Japan because of a past drug conviction for cocaine. Hopefully wife-beating also qualifies for denial of entry.
2003: Sir Paul McCartney received an honorary degree from St. Petersburg State University in Russia.
2004: The Eagles appeared in concert at the Journal Pavilion in Albuquerque, New Mexico.
2007: Scott Stapp, former lead singer of Creed, was arrested and charged with domestic assault.
2008: Steven Tyler of Aerosmith checked into a rehab facility in California.
2008: Lou Pearlman, the music executive responsible for creating both the Backstreet Boys and 'N Sync, was sentenced to 25 years in federal prison for a long-running scam that swindled thousands of people out of their life savings. Many victims were in their 70's and 80's and lost everything.
2009: Natalie Cole underwent a kidney transplant.
2010: Bono of U2 underwent emergency spinal surgery after being injured prior to a tour.
Born This Day:
1940: Tony Sheridan, who once worked with the Beatles ("My Bonnie"), Gene Vincent and others, was born in Norwich, England; died February 16, 2013 in Hamburg, Germany after undergoing heart surgery.
1941: Ronald Isley of the Isley Brothers was born in Cincinnati, Ohio.
1943: Vincent Crane, keyboard player for The Crazy World of Arthur Brown ("Fire" in 1968)
1943: John Dalton of the Kinks was born in Enfield, Middlesex, England.
1943: Hilton Valentine of the Animals was born in North Shields, North Tyneside, England.
1944: Marcie Blane ("Bobby's Girl") was born in Brooklyn, New York.
1947: Bill Champlin of Chicago was born in Oakland, California.
1948: Leo Sayer was born in Shoreham, England.
1954: Marc Ribot, songwriter and guitarist for Norah Jones, Tom Waits and Elvis Costello, was born in Newark, New Jersey.
1955: Stan Lynch, drummer for Tom Petty and producer of Don Henley, was born in Gainesville, Florida.
1958: Mike Barson, founding member and keyboardist with Madness ("Our House"), was born in Edinburgh, Scotland.
1963: Tim Lever of Dead or Alive ("You Spin Me 'Round")
1972: The Notorious B.I.G. (Biggie Smalls, aka Christopher G. Wallace), was born in New York City; shot in Los Angeles March 9, 1997 at age 24.
1975: Lee Gaze, guitarist of Lostprophets
1978: Adam Wade Gontier, lead singer, songwriter and rhythm guitarist for Three Days Grace, was born in Norwood, Ontario, Canada.
1985: Mutya Buene of the Sugababes was born in London.