1956: Mickey Dolenz of the Monkees first appeared on television on Circus Boy on NBC-TV.
16-year-old Canadian crooner with one of the early classics of the Rock Era
1957: "Diana" by Paul Anka took over at #1 on the R&B chart.
1960: The early Beatles with Stu Sutcliffe aboard recorded "Fever", "Summertime" and "September Song" in Hamburg, Germany.
1961: Another famous date here as on September 24,1961, Stevie Wonder auditioned for Motown Records.
1961: The Shadows' self-titled debut album was #1 on the U.K. album chart.
1965: The Walker Brothers owned the #1 U.K. song--"Make It Easy On Yourself".
1967: The Mothers of Invention made their debut in the U.K. at the Royal Albert Hall in London.
The Box Tops reached the top with "The Letter"
1967: An example of what made 1967 one of the best years in the Rock Era--the progression of #1's from "Respect", "Groovin'", "Windy", "Light My Fire", "All You Need Is Love", "Ode to Billie Joe" and on this date, the Box Tops took over the coveted position with "The Letter". That's heavy duty competition, something you always want to evaluate when looking at music. All are members of The Top 500 Songs of the Rock Era*. The Association had another clear winner as "Never My Love" jumped from 15-5 to enter the Top 10.
1967: The album Sgt. Pepper's Lonely Hearts Club Band by the Beatles had been out 14 weeks with 13 of those at #1. Even the Doors' solid debut could not topple it. Flowers from the Rolling Stones was #3.
1968: Mary Hopkin released her single "Those Were the Days".
1970: Mick Jagger met Bianca Rose Perez Moreno de Macias after a Rolling Stones concert at the Paris Olympia. The two would later marry.
1972: Helen Reddy was beginning to roar as "I Am Woman" moved from 87 to 65.
1972: Country star Mac Davis crossed over to #1 with "Baby Don't Get Hooked On Me". Three Dog Night slipped with "Black & White" while Chicago was up to 3 with "Saturday in the Park". The O'Jays had song #4--"Back Stabbers" while the classic "Alone Again (Naturally)" from Gilbert O'Sullivan was still at #5. The rest of a solid Top 10: "Ben", the first big solo hit for Michael Jackson, moved from 13-6 on this date, Main Ingredient was up strongly (16-7) with "Everybody Plays the Fool", Elton John edged up with "Honky Cat", the Raspberries entered the list with "Go All the Way" and Gary Glitter tumbled with "Rock and Roll Part 2".
1974: John Lennon released the single "Whatever Gets You Through the Night".
1974: Robbie McIntosh of the Average White Band died of drugs at the age of 24.
1977: Steely Dan released the best album of their career--Aja.
1978: Sonny Bono made an appearance on the popular ABC-TV show Fantasy Island.
1978: Chris Rea remained at #1 on the Easy Listening chart for a third week with "Fool If You Think It's Over".
1978: Earth, Wind & Fire rose to #1 on the R&B chart with their remake of the Beatles' hit "Got To Get You Into My Life".
1978: Donna Summer was on the move with her remake of the Richard Harris song "MacArthur Park", up from 75 to 50.
Nick Gilder gave us this great song from 1978
1978: "Boogie Oogie Oogie" by A Taste of Honey amazingly held on to #1 for a third week, but only for the moment. On its heels was "Kiss You All Over" by Exile while Olivia Newton-John scored her 18th career hit with "Hopelessly Devoted To You". Behind that trio, the Commodores' former #1 "Three Times a Lady", Andy Gibb's "An Everlasting Love" and yet another hit from Grease--"Summer Nights" from John Travolta & Olivia Newton-John. The rest of the Top 10: Boston's new release "Don't Look Back", "Hot Blooded" from Foreigner, Canada's Nick Gilder entered the Top 10 with "Hot Child in the City" and the Little River Band were up from 15-10 with "Reminiscing".
1978: Grease returned to #1 on the album chart after a one-week occupancy by Boston's Don't Look Back. That gave one of the last great musicals its eighth week at the top. Foreigner's Double Vision was third followed by Some Girls from the Rolling Stones.
1980: David Bowie replaced Phillip Anglim in the title role for the play "The Elephant Man" in New York City.
1982: Brenda Lee was inducted into the Georgia Hall of Fame.
1986: James Brown, Freddie Jackson and Melba Moore headed an anti-crack rally at the Plaza Hotel in New York City.
1989: The Eurythmics owned the #1 U.K. album with We Two Are One.
Cher was back in a big way with this Diane Warren song
1989: The public chose "Girl I'm Gonna' Miss You" by Milli Vanilli to be #1 which speaks volumes as to the quality out at the time. Warrant held down #2 with "Heaven" while Cher's "If I Could Turn Back Time" was at #3. Skid Row came in next with "18 and Life" while Madonna's "Cherish" was moving up. The rest of the Top 10: Gloria Estefan registered her 10th hit ("Don't Wanna' Lose You", with seven of those going Top 10, Surface slipped up with "Shower Me With Your Love", Janet Jackson was up from 15-8 with "Miss You Much", New Kids on the Block were down with "Hangin' Tough" and Paula Abdul's "Cold Hearted" closed out the list.
1989: A better representation of what was really popular was the Adult Contemporary chart as the Bee Gees remained at #1 with "One".
1991: Izzy Stradlin left Guns N' Roses.

1995: Michael Jackson made it four weeks atop the R&B chart with "You Are Not Alone".
Sophie B. Hawkins made it into a loaded Top 10
1995: The great song "Gangsta's Paradise" from CoolioRayvon on the double-sided "Boombastic"/"Summer Time", Luniz was at 8 with "I Got 5 On It", Hootie & the Blowfish with "Only Wanna' Be With You" and Sophie B. Hawkins cracked the Top 10 with "As I Lay Be Down".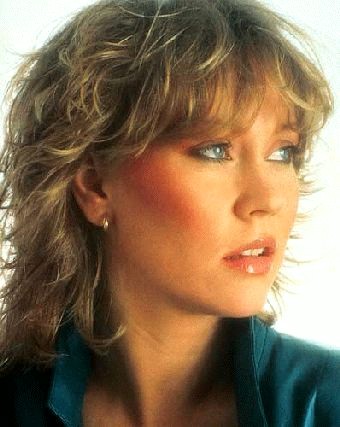 1996: Agnetha Faltskog of ABBA published her autobiography "As I Am".
1997: MCA Records re-released the debut album Show Your Hand by the Average White Band to commemorate the group's 25th anniversary.
1997: Elektra Records released the album The Next Voice You Hear: The Best of Jackson Browne.
1997: The Rolling Stones were in concert at Soldier Field in Chicago, Illinois.
1999: Shirley Manson of Garbage unveiled her line of lip gloss.
2001: Kylie Minogue reached #1 in the U.K. with "Can't Get You Out of My Head".
2001: Jay-Z had the #1 album with The Blueprint.
2002 Sting won an Oscar for Best Musical Performance for Sting In Tuscany...All This Time.
2003: Outkast released the two-album set of solo releases Speakerboxxx/The Love Below.
2003: Dave Matthews released a solo album, Some Devil.
2004: In today's episode of Dangerous Inmates Run Rap Music, the bodyguard for Lil' Kim was sentenced to 12 years in prison after firing 20 times in a shoot-out with a rival gang.
2006: The #1 album was B'Day by Beyonce.
2007: James Blunt went to #1 on the U.K. album chart with All the Lost Souls.
2010: The Ray Charles Memorial Library opened in Los Angeles.
2011: Clarence Johnson of the Chi-Lites, who left the group in 1964 before they became popular to become a producer (he worked with Deniece Williams among others), died in Olympia Fields, Illinois.
Born This Day:
1930: Soul superstar Ray Charles was born in Albany, Georgia; died June 10, 2004.
1939: Guitar ace Roy Buchanan was born in Ozark, Alabama; died August 14, 1988 by hanging himself while in police custody.
1943: Julio Iglesias was born in Madrid, Spain.
1943: Steve Boone, bass guitarist of Lovin' Spoonful, was born in Foxboro, Massachusetts.
1943: Wallace Scott of the Whispers was born in Fort Worth, Texas.
1943: Walter Scott of the Whispers was born in Fort Worth, Texas.
1943: John Banks of the Merseybeats
1945: Paul Petersen, actor who had several hits including the Top 10 "My Dad" in 1962, was born in Glendale, California.
1947: Jerry Corbetta, founder, keyboardist and lead singer of Sugarloaf ("Don't Call Us, We'll Call You" and Green-Eyed Lady") was born in Denver, Colorado.
1947: Neal Smith, drummer with Alice Cooper, was born in Akron, Ohio.
1949: Bruce Springsteen was born in Freehold, New Jersey.
1959: Martin Page, who has written many songs such as "We Built This City" for Starship and "These Dreams" for Heart as well as his own "In the House of Stone and Light", was born in Southampton, England.
1959: Lita Ford, lead guitarist for the Runaways and a solo star, was born in London.
1970: Ani DeFranco was born in Buffalo, New York.
1972: Jermaine Dupri, rapper, songwriter and producer, was born in Asheville, North Carolina.
1979: Erik-Michael Estrada of O-Town was born in Bronxville, New York.
1985: Diana Ortiz of Dream