1936: Billboard magazine debuted the first music chart that based results on national sales.
1950 RCA Victor Records announced that they would begin manufacturing long-playing records.
1954: Elvis Presley recorded "Casual Love" and "I'll Never Stand in Your Way" in his second recording session in Memphis, Tennessee. Studio manager Sam Phillips heard the session and asked Elvis to leave his phone number.
1957: Elvis Presley went in for a pre-induction medical checkup at Kennedy Veterans Hospital, prior to being called up from the United States Army.
1957: Heavyweight boxing champion Joe Louis introduced Solomon Burke on
The Steve Allen Show
.
1960: Marty Robbins moved to #1 with "El Paso".
1963: Bob Dylan spent his second day shooting the television play Madhouse in Castle Street.
1964: Bobby Vinton had the top Easy Listening song with "There! I've Said It Again".
1964: Bobby Vinton rolled to the #1 song with "There! I've Said It Again". The Kingsmen peaked at 2 with "Louie Louie" while the Singing Nun fell from her perch with "Dominique".
1965: The Zombies released the single "Tell Her No".
1965: Leo Fender sold the Fender Guitar Company to CBS for $13 million.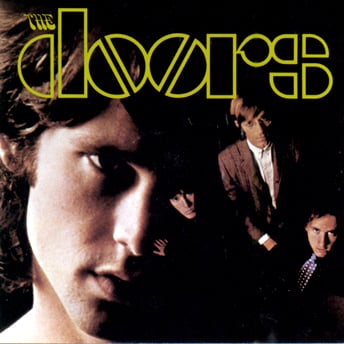 1967: The Doors released their debut album.
1969: Glen Campbell rode on top of the adult chart for the fourth week with "Wichita Lineman".
It was indeed a "Soulful Strut"
1969: Marvin Gaye made it four weeks at #1 with "I Heard It Through the Grapevine", holding off Stevie Wonder's "For Once In My Life", which peaked at #2. Diana Ross & the Supremes & the Temptations moved from 7-3 with "I'm Gonna' Make You Love Me" while Young-Holt Unlimited surged from 16 to 4 with "Soulful Strut", one of The Top 100 Instrumentals of the Rock Era* and Glen Campbell was at #5 with "Wichita Lineman". The rest of the Top 10: "Cloud Nine" from the Temptations, Diana Ross & the Supremes' former #1 "Love Child", the Classics IV were at position #8 with "Stormy", Johnnie Taylor and "Who's Making Love" while B.J. Thomas jumped into the Top 10 with "Hooked on a Feeling".
1970: George Harrison recorded the second guitar solo and Paul McCartney, Harrison and Ringo Starr re-recorded vocals for "Let It Be", the final recording session for the Beatles. The final time all four were in the studio together was August 20, 1969.
1971: The movie Performance, starring Mick Jagger opened in London.
1973: Lamar Williams joined the Allman Brothers, replacing the late Berry Oakley.
Joni Mitchell's double live album
1975: Elton John

remained at #1 for the sixth week with his
Greatest Hits
album.
War Child
by Jethro Tull was #2 again, followed by Neil Diamond's
Serenade
and
Fire
from the Ohio Players. Joni Mitchell's new release,
Miles of Aisles
, moved from 13-5. The rest of the Top 10: John Denver with
Back Home Again
,
Verities & Balderdash
by Harry Chapin,
Free and Easy
from Helen Reddy at #8, Ringo Starr had one of his biggest career albums with
Goodnight Vienna
and BTO moved back into the Top 10 with
Not Fragile
.
1975: Elton John took his remake of "Lucy in the Sky with Diamonds" to #1 while Barry White edged up with "You're the First, the Last, My Everything". Carl Douglas was at #3 with "Kung Fu Fighting", Paul McCartney & Wings were at #4 with "Junior's Farm"/"Sally G" and Neil Sedaka reached #5 with "Laughter in the Rain". The rest of the Top 10: Helen Reddy's former #1 "Angie Baby", Ringo Starr with "Only You", Stevie Wonder moved up with "Boogie On Reggae Woman", the Carpenters registered their 12th Top 10 hit out of 16 releases with "Please Mr. Postman" and newcomer Barry Manilow reached the Top 10 for the first time with "Mandy".
1976: Mal Evans, former roadie and bodyguard of the Beatles, was shot to death at this apartment in Los Angeles by the L.A.P.D. after he alledgedly pointed a loaded rifle at officers.
1979: The Star Club in Hamburg, Germany, the famous spot where the Beatles performed often in the early years, reopened its doors.
1986: Phil Lyott, bassist and singer of Thin Lizzy, died at the age of 35 from kidney, liver and heart failure due to blood poisoning and multiple abscesses caused by drug abuse. Hey, but it felt good at the time...Lame.
1986: "Say You, Say Me" by Lionel Richie was #1 again on the Adult Contemporary chart for a fifth week.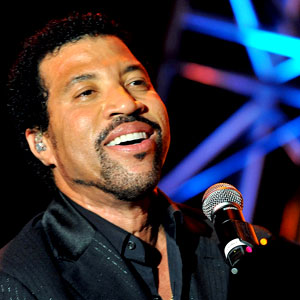 1986: Lionel Richie remained in the #1 slot for the third week with "Say You, Say Me".
1991: In today's edition of Dangerous Inmates Run Rap Music, Vanilla Ice spent the night in jail after ripping out some of his wife's hair. Loser.
1992: The album
Stars
by Simply Red returned to #1 in the U.K.
1992: Shanice continued to set the pace on the R&B chart for a third week with "I Love Your Smile".
1992: Richard Marx continued to have the #1 Adult Contemporary song for the third week with "Keep Coming Back".
Color Me Badd with their huge hit
1992: Michael Jackson continued to own the top song with "Black or White", #1 for a fourth week. Boyz II Men remained second with "It's So Hard to Say Goodbye to Yesterday". Color Me Badd were still at 3 with "All 4 Love", Mariah Carey moved up with "Can't Let Go" and PM Dawn fell with "Set Adrift On Memory Bliss".
"Seduces Me" from Celine...
1997: No Doubt had the top album for a third week with Tragic Kingdom. Falling Into You by Celine Dion was second.
2005: Ashlee Simpson was booed offstage during her performance at the Orange Bowl.
2006: The body of Barry Cowsill was discovered in a morgue in New Orleans, Louisiana. The bassist of the Cowsills ("Hair") is believed to have died as a result of Hurricane Katrina in 2005.
2006: Jamie Foxx had the #1 album with Unpredictable.
2008: Britney Spears was carried out of her home on a stretcher and taken into police custody after officials were called in a dispute involving her three children. Spears was ordered to hand her children to her ex-husband Kevin Federline.
2011: Gerry Rafferty, leader of Stealer's Wheel ("Stuck in the Middle with You") and a solo star ("Baker Street" and others) died at the age of 63 after a long illness at his daughter's home in Stroud, Gloucestershire, England of liver failure.
Born This Day:
1946: Arthur Conley ("Sweet Soul Music") was born in McIntosh County, Georgia; died after a long battle with intestinal cancer on November 17, 2003 in Ruurlo, the Netherlands.
1956: Bernard Sumner, founding member, singer and guitarist of New Order, was born in Manchester, England.
1958: Macel King of Sweet Sensation ("Sad Sweet Dreamer" from 1974)
1960: Michael Stipe, songwriter and lead singer of R.E.M., was born in Decatur, Georgia.
1965: David Glasper, lead singer of Breathe ("Hands to Heaven"), was born in Cardigan, Mid-Wales.
1967: Benjamin Darvill, multi-instrumentalist of the Crash Test Dummies ("Mmm Mmm Mmm Mmm" from 1993), now a solo artist going by the name of Son of Dave, was born in Winnipeg, Manitoba, Canada.