This group released its epic debut album in 1976 and really could not duplicate that success. Many of the reasons that made the album so successful (painstaking hard work, attention to detail and perfectionism) were the reasons the future albums were not. The group did not capitalize on the tremendous momentum and the members spent so much time working on the sound of the album that their songwriting suffered. That said, Boston has still given us plenty of great songs, many of which you haven't heard as singles. Here are the ones that were, the Hits List: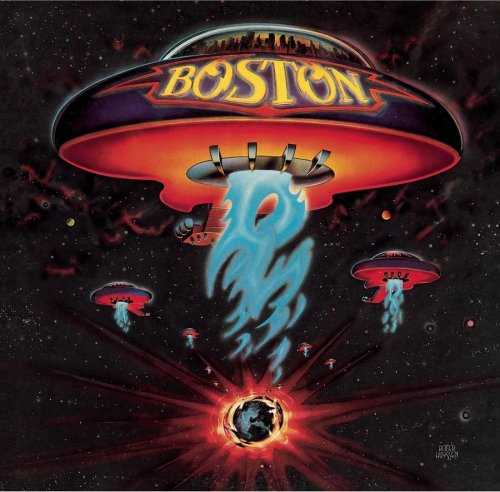 1976: "More Than a Feeling" (#5, #22 U.K., #4 Canada, #15 Germany, #11 Australia, #13 New Zealand)
1977: "Foreplay/Long Time" (#22, #9 Canada, #39 Germany)--ridiculously underrated.
"Peace of Mind" (#38, #41 Canada)--highly underrated.
1978: "Don't Look Back" (#4, #43 U.K., #6 Canada, #51 Australia, #14 New Zealand)
"A Man I'll Never Be" (#31, #27 Canada)--underrated.
1979: "Feelin' Satisfied" (#46, #84 Canada)
1986: "Amanda" (#1, #1 Mainstream Rock, #1 Canada, #46 Germany, #25 Australia, #32 New Zealand)
"We're Ready" (#9, #2 Mainstream, #25 Canada)
1987: "Cool the Engines" (#4 Mainstream)
"Can'tcha' Say (You Believe in Me)"/"Still In Love" (#20, #7 Mainstream, #88 Canada)
1994: "I Need Your Love" (#51, #4 Mainstream, #17 Canada)
"Walk on Medley" (#14 Mainstream)