1949: Fats Domino recorded his first songs for Imperial Records, including "The Fat Man", which later became his nickname.
1961: After their first live concerts in south England, the Beatles returned to Liverpool for a show at Hambleton Hall.
1961: James Brown performed at the Evergreen Ballroom in Lacey, Washington.
1961: The Beatles and Brian Epstein reached an informal managerial agreement, on the condition that Epstein would get the group a recording contract.
1963: Donny Osmond made his debut with the Osmonds on The Andy Williams Show on NBC.
1964: The Beatles scored their sixth #1 in the U.K. with "I Feel Fine".
1965: The Warlocks changed their name to the Grateful Dead and played their first concert at the Fillmore in San Francisco, California.
1965: Bob Dylan was at the Community Concourse Theatre in San Diego, California.
1966: The Supremes continued to have the #1 R&B song for a third week with "You Keep Me Hangin' On".
1966: "Good Vibrations" by the Beach Boys made the final climb to #1. Donovan's "Mellow Yellow" came in second with the previous #1 "Winchester Cathedral" from the New Vaudeville Band at #3. Mitch Ryder & the Detroit Wheels remained fourth with "Devil With A Blue Dress On/Good Golly Miss Molly" and the Supremes' former #1 "You Keep Me Hangin' On" was fifth. The rest of the Top 10: Peter & Gordon with "Lady Godiva", the Hollies shot up from 13 to 7 with "Stop Stop Stop", Roger Williams and "Born Free", Martha & the Vandellas had another Top 10 with "I'm Ready For Love" and Frank Sinatra moved from 15-10 with "That's Life".
1967: The Steve Miller Blues Band signed with Capitol Records for an unprecedented $750,000.
Shortly after, the group dropped "Blues" from its name.
1967: The Byrds performed the first of eight nights at Whisky-A-Go-Go on Sunset Boulevard in Los Angeles.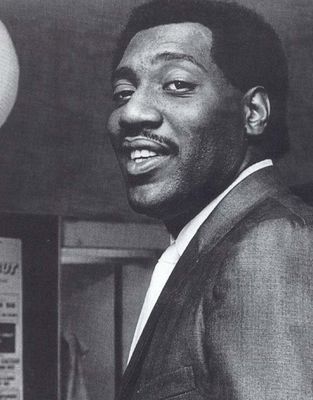 1967: One of the great early tragedies of the Rock Era occurred on this date. Otis Redding, who had just recorded the song "(Sittin' On) The Dock Of The Bay", died when his tour plane, carrying his band the Bar-Kays, crashed into Lake Monona near Madison, Wisconsin at 3:28 p.m. He was just 26 years old.
1968: Led Zeppelin performed at the Marquee Club in London. But tickets cost you $7 apiece.
1971: Davy Jones of the Monkees was a guest on the television show The Brady Bunch on ABC.
1971: Frank Zappa was pushed from a stage in London by the jealous boyfriend of a Zappa fan. Zappa spent several months recovering in a wheelchair from a broken leg and ankle and a fractured skull. Don't know why anyone would like Zappa enough to cause all that but then that's just me.
1973: The CBGB Club opened in the lower east side of New York City. The club would later host Blondie, the Talking Heads, Joan Jett & the Blackhearts, the B-52's, Television, Patti Smith, the Ramones, and many others.
1976: Paul McCartney & Wings released the triple live album
Wings Over America
.
1976: Billy Idol's new group Generation X debuted live at the Central College of Art and Design in London.
1977: The Bee Gees ruled for the third week on the Adult chart with "How Deep Is Your Love".
1977: Debby Boone tied the existing Rock Era record held by Bobby Darin's "Mack The Knife" when Boone's "You Light Up My Life" was #1 for a ninth week and Debby became the first artist to achieve the feat in consecutive weeks. Crystal Gayle was #2 for a third week with "Don't It Make My Brown Eyes Blue" while the Bee Gees remained strong after 12 weeks with "How Deep Is Your Love". Linda Ronstadt had one of her biggest career hits with "Blue Bayou" and right behind that was Ronstadt's "It's So Easy". The rest of the Top 10: Paul Nicholas and "Heaven On The 7th Floor", Rita Coolidge with the song written by Boz Scaggs--"We're All Alone", L.T.D. had song #8 with "(Every Time I Turn Around) Back In Love Again", "Baby What a Big Surprise" fell to #9 for Chicago and Fleetwood Mac had their fourth Top 10 from Rumours--"You Make Loving Fun".
1980: John Lennon was cremated at the Ferncliff Cemetery in New York City.
1983: "Time Will Reveal" from DeBarge was the new #1 on the R&B chart.
1983: Barbra Streisand achieved her 8th #1 and 48th hit among adults with "The Way He Makes Me Feel".
1985: Chuck Negron was fired from Three Dog Night by the other two main members, Danny Hutton and Cory Wells.
1988: Bill Harris of the Clovers died from cancer at age 63.
1988: Metallica played the first of two nights at the Cow Palace in San Francisco, California.
1990: Janet Jackson captured eight Billboard Music Awards, including Best Pop and R&B Album (Rhythm Nation), Hot 100 Singles Artist and Top R&B Artist. (Note: some websites claim this was the first 'Billboard Music Awards'; ironically enough, even 'Billboard' gets it wrong. The first 'Billboard Music Awards' show was televised from the Santa Monica Airport Hangar in Santa Monica, California in 1989, with George Michael winning four awards on the initial show.
Jackson, the 24-year-old sister of pop legend Michael Jackson, was named the year's No. 1 rhythm and blues artist, R&B albums artist, R&B singles artist and 'Hot 100' Singles Artist.)
1991: 50's disc jockey Alan Freed was awarded a star posthumously on the Hollywood Walk of Fame at 6381 Hollywood Boulevard. (Note: many websites claim this happened on December 3, but the official Alan Freed website managed by Freed's daughter states that the star was awarded on December 10.)





1994: "Creep" by TLC took over at #1 on the R&B chart.
1996: Faron Young ("Hello Walls") died of a self-inflicted gunshot at age 64 in Nashville, Tennessee.
1998: Jimmy Page, Robert Plant, Radiohead, Peter Gabriel, Shania Twain, Alanis Morissette and Tracy Chapman performed at the Amnesty International Concert for Human Rights Defenders at Bercy Stadium in Paris, France.
1999: Rick Danko, bassist of the group which called itself the Band, died in his sleep in Woodstock, New York one day after his 56th birthday.
1999: Elvis Costello debuted songs that he had written for the musical The Delivery Man at a concert in London.
2000: Tom Morello and Tim Commerford of Rage Against the Machine participated in a march supporting the Universal Declaration of Human Rights in Los Angeles.
2002: The Oakwood Postal Station in Los Angeles was officially renamed the Nat King Cole Post Office.
2003: Bobby Brown was charged with battery in Atlanta, Georgia three days after hitting wife Whitney Houston.
2003: The California County Clerk confirmed that in fact Chris Martin of Coldplay and actress Gwyneth Paltrow, who didn't want people to know they were married, in fact were. They were married on December 5 in Santa Barbara, California.
2003: Beyonce and R. Kelly each won four awards at the Billboard Awards Show at the MGM Grand Arena in Las Vegas, Nevada.
2003: Alicia Keys' amazing The Diary of Alicia Keys sold over 600,000 copies to be the #1 album.
2004: James Brown announced that he had prostate cancer.
2004: One of three RCA microphones used by radio station KWKH for Elvis Presley's appearances at the Louisiana Hayride from 1954-1956 was sold for $37,500.
2005: Garth Brooks married Trisha Yearwood in Oklahoma.
2007: Led Zeppelin played their first concert in 19 years at the 02 Arena in London. Original members Jimmy Page, Robert Plant and John Paul Jones were joined by drummer Jason Bonham, son of the late John Bonham.
2008: In today's edition of Inmates Run Rap Music, DMX was back where he belonged (behind bars) in Miami, Florida. He failed to appear in court to face charges of drug possession, identity theft and animal cruelty.
2008: Judy Collins received the Champion Award in New York City from ASCAP (the American Society of Composers and Publishers) for music "in the service of vital causes dedicated to a better world".
2010: The original handwritten lyrics of "The Times They Are A-Changin'" by Bob Dylan sold for $422,500 at an auction in New York City.
Born This Day:
1941: Chad Stuart of Chad & Jeremy was born in
Windermere, Cumbria, England. (Note: many websites incorrectly spell Chad's name as Stewart; his name was Chad Stuart.)
1941: Ralph Tavares of the group Tavares
("Heaven Must B
e Missing An Angel" was born in Waterbury, Connecticut. (Note: websites are all over the map regarding Ralph's place of berth--some list it as the Cape Verde Islands, others as New Bedford, Massachusetts, still others as Providence, Rhode Island. Ralph's parents are from the Cape Verde Islands, and the family lived in both New Bedford and Providence, but the book 'First Legends of Disco: 40 Stars Discuss Their Careers in Classic Dance Music' by James Arena clears up the confusion by featuring an interview with brother Arthur "Pooch" Tavares, who said that his father, being a musician, moved around a lot, and that Ralph was born in Waterbury. As soon as everyone reads the Calendar* on 'Inside The Rock Era', we'll all be on the same page.)
1941: Kyu Sakamoto, the first artist from Japan to ever have a #1 song ("Sukiyaki" from 1963), was born in Kawasaki-ku, Kawasaki, Kanagawa Prefecture, Japan; died in a plane crash that killed 520 people on August 12, 1985.
(Note: many websites show his birth as November 10--according to the 'BBC' and other reputable sites, Kyu was born on December 10.)
1946: Walter Orange, drummer of the Commodores
1946: Gloria Loring, who wrote the television themes for Diff'rent Strokes and The Facts of Life and had a #1 with Carl Anderson ("Friends And Lovers"), was born in New York City.
1946: Ace Kefford, guitarist of the Move, was born in West Moseley, England.
1948: Jessica Cleaves of Friends of Distinction, a vocalist who has also worked with Earth, Wind & Fire, Parliament and Funkadelic, was born in Los Angeles; died May 2, 2014.
1957: Paul Hardcastle ("Nineteen" from 1985) was born in London.
1966: Timothy Christian Riley, drummer of Tony! Toni! Tone!, was born in Oakland, California.
1971: Scot Alexander, bassist of Dishwalla ("Counting Blue Cars", was born in Lihue, Kauai, Hawaii.
1974: Meg White, drummer of the White Stripes, was born in Grosse Point Farms, Michigan. (Note: many websites show her birthplace as Detroit, but according to the book 'The White Stripes and the Sound of Mutant Blues' by Everett True, White was born in Grosse Point Farms, a suburb of Detroit.)