Other outfits present "One-Hit Wonder" lists and use the occasion to make fun of these artists. That's not what we're here to do. We'll let you be the judge of who is more talented, the artist that pays their dues in dimly-lit nightclubs, earns a recording contract, and records a mass-appeal song or a person who makes fun of them!
We have 25 great artists and songs prepared in this segment--enjoy!
The #50 artist went back in their compositions and reworked and recorded a song they'd written four years before the group started. It became their one and only hit:
#50: 96 Tears--
? & the Mysterians
Question Mark and the Mysterians, most often rendered as ? and the Mysterians, formed in 1962 in Bay City, Michigan. The group played instrumental music inspired by surf music groups and artists such as Link Wray.
Rudy Martinez of the group wrote "96 Tears", which began as a poem called Too Many Teardrops, written four years before the band was formed. The song was released as a single on Pa-Go-Go Records, which was owned by group manager Lillian Gonzales. Martinez visited many local radio stations to promote the single, and it quickly became a regional hit in Detroit and Flint, Michigan. Cameo-Parkway Records picked up the song and released it nationally.
"96 Tears" sold over a million copies and reached #1. BMI has certified that the song has been played over three million times in the United States. It has become a staple of classic rock and has been covered many times by other artists.
? and the Mysterians released two albums and 14 singles. Two songs in particular received significant airplay, though neither made the Top 20. "I Need Somebody" was a #22 song and "Can't Get Enough Of You Baby" peaked at #56.
A unique song gave this group their only hit:
#49: Reflections of My Life--
Marmalade
Marmalade came from the east end of Glasgow, Scotland and formed in 1961 as the Gaylords, then Dean Ford and the Gaylords and finally in 1966, the Marmalade. They played several dates in Germany before moving to London, where they built up a following by playing clubs.
After signing with CBS Records, their first singles did not chart in most countries although "I See the Rain" was #1 in the Netherlands. In 1967, the Marmalade made their debut at the famous Marquee Club in London, opening for Pink Floyd, and they also toured with the Who, Traffic, Joe Cocker, Gene Pitney and the Tremeloes. The group switched to Decca Records and in 1969, lead guitarist Junior Campbell and lead singer Dean Ford wrote "Reflections of My Life". The group finally had a big hit, reaching #3 in the U.K. and #10 in the U.s. "Reflections of My Life" went gold in November of 1971 and the single has now gone over two million in sales. In 1998, BMI certified that the song had gone over one million in airplay.

In 2008, the song was used as the closing to an American episode of the British television show Life on Mars.

The group released nine studio albums and 29 singles, but the best they could do otherwise was "Falling Apart at the Seams", which peaked at #49 in 1976. The Marmalade did have some success in Great Britain but could never achieve worldwide success after "Reflections of My Life".
Just ahead of Marmalade, this comedian who recorded one of the surprise hits of the Rock Era:
#48: The Night the Lights Went Out in Georgia--
Vicki Lawrence
Victoria Ann Axelrad was born in Inglewood, California. Lawrence graduated as the valedictorian of her class of 1967 at Morningside High School, and soon changed her stage name to Vicki Lawrence.
Vicki co-starred on the popular television show
The Carol Burnett Show
from 1967 to 1978, and was the only member of the cast other than Burnett herself that remained on the show for the entire eleven seasons. Vicki's portrayal of the "Mama" character was so popular that NBC created the sitcom
Mama's Family
, which aired
from 1983-1990.
In 1972, songwriter Bobby Russell wrote "The Night the Lights Went Out in Georgia", but he didn't want to record it because he didn't like it. Lawrence, his wife at the time, believed in it and recorded a demo herself. The song's publisher wanted to pitch it to Liza Minnelli, but first offered it to Cher, who turned it down. Being as there was no artist to record the song, Lawrence went into the studio to record the song for release.
"The Night the Lights Went Out in Georgia" became a #1 smash and was a multi-format hit in the United States, also charting on the Easy Listening chart as well as the Country chart. It also reached #1 in Canada.
Once Lawrence showed doubters what a great song it was, her hit has since been recorded by numerous artists, including Reba McEntire and Tanya Tucker.
Lawrence went on to release three albums and 13 singles, but her follow-up, "He Did With Me" in 1973, was the best Lawrence could do at #73 besides her classic hit.
Lawrence made appearances on other television shows such as Laverne & Shirley and Major Dad. She also was a panelist on several television game shows in the 1970's and 1980's.
One of the big hits of 1965 gave us the #47 artist:
#47: You Were on My Mind--W
e Five
We Five grew out of a band called the Ridgerunners in San Francisco, California, and included Michael Stewart (baritone-bass, banjo, acoustic and electric guitar), Beverly Bivens (low tenor to high soprano, rhythm guitar), tenor Jerry Burgan on acoustic guitar, tenor Peter Fullerton on acoustic and bass guitar and Bob Jones (baritone-tenor, electric guitar). Stewart was the brother of John Stewart of the Kingston Trio and a solo artist ("Gold" from 1978). Michael Stewart did all the arrangements of the group's songs.
The group signed a recording contract with A&M Records in 1965.
We Five remade the Ian and Sylvia song "You Were on My Mind" and released it as a single. The song reached #1 on the Easy Listening chart and #3 overall in the United States and sold over one million copies. We Five was nominated for a Grammy Award for Best Performance by a Vocal Group for their work on "You Were on My Mind".
We Five became one of the first commercial folk-rock artists to record music for Coca-Cola. They added drummer John Chambers so they could tour in support of their hit. After completing the second album Make Someone Happy, lead singer Bivens left the group and We Five split. Before that, however, the group had a #31 song with an arrangement of the Kingston Trio song "Let's Get Together". You know the song today because in 1969, it became a smash for the Youngbloods as "Get Together".
A
re-formed We Five recorded three more albums from 1968-1977. Fullerton left the music business in 1970 to minister to the homeless and needy, and founded the organization Truck of Love. Stewart became a producer, most notably for Billy Joel, and was a pioneering developer of MIDI music software.
This group with the great guitar player may have only had one big hit, but they will always have their legendary performance at Woodstock to brag about:
#46: I'd Love to Change the World--
Ten Years After
Alvin Lee and Leo Lyons founded this group formed in late 1960 as Ivan Jay and the Jaycats; they were also known as the Jaybirds and Ivan Jay and the Jaymen. They were successful in the Nottin
gham/Mansfield area of England. Ivan Jay sang lead from 1960-1962 and was joined by Ric Lee in 1965, replacing drummer Dave Quickmire, who had replaced Pete Evans in 1962.
The Jaybirds moved to London, where Chick Churchill joined the group. The quartet signed manager Chris Wright and changed their name to Blues Trip, Blues Yard, and finally in 1966 to Ten Years After. Alvin Lee's idol was Elvis Presley, and the group took their name from the fact that it had been ten years since Elvis burst onto the scene in 1956.
Ten Years After landed a residency at the famous Marquee Club in London, and played at the Windsor Jazz Festival in 1967. That performance led to a contract with Deram Records. In 1967, Ten Years After released their debut album. After a tour of the United States and Scandinavia, the group released the live album Undead. The album contained the song "I'm Going Home", which received enough airplay to get them a following.
In 1969, Ten Years After released the album Stonedhenge and appeared at the Newport Jazz Festival. On August 17, the group astonished fans with their famous performance at Woodstock that opened eyes throughout the music business. The band played at the Strawberry Fields Festival near Toronto and the Isle of Wight Festival in 1970.
In 1971, Ten Years After signed with Columbia Records and released the album A Space in Time. "I'd Love to Change the World" was released as a single, and it became the group's only hit, reaching #40. The band released the album Rock & Roll Music to the World in 1972 and the live double album Ten Years After Recorded Live in 1973.
Ten Years After broke up in 1974 but reunited in 1983 to play the Reading Festival. Despite 13 albums and the potential revealed at Woodstock, they never recorded anything close to "I'd Love to Change the World".
This act put on a great live show, and we get a sense of that from their #1 song:
#45: At This Moment--
Billy Vera & the Beaters
Vera, from Riverside California, began his singing career in 1962 as a member of the Resolutions. He wrote several songs for artists such as Ricky Nelson, the Shirelles, Fats Domino and Barbara Lewis. Vera sang the duet "Storybook Children" with gospel singer Judy Clay and wrote "With Pen in Hand" for Bobby Goldsboro.
Throughout the 70's and 80's, Vera continued to write, penning "I Really Got the Feeling" for Dolly Parton. He also fronted the 1972 reunion concert of Dion & the Belmonts. Billy moved to Los Angeles in 1979, where he wrote songs for Warner Brothers Records. Bassist Chuck Fiore and Vera formed a band to play clubs in the area, a group they called the Beaters.
On the strength of their live performances, Vera & the Beaters signed a recording contract with Alfa Records. The group was recorded live, and in 1981 this led to the singles "I Can Take Care of Myself", which reached #39 in the United States, and "At This Moment", which charted at #79.
By 1982, Alfa was out of business, but Billy Vera & the Beaters continued to play in the clubs of Southern California. In 1985, a producer of the television show Family Ties heard the band play "At This Moment". The song was featured as a backdrop for romantic interludes between Alex (Michael J. Fox) and Ellen (Tracy Pollan). Viewers began requesting the song and in 1986, Rhino Records released By Request: The Best of Billy Vera & the Beaters. The single became a #1 song upon it's re-release.
Vera and the Beaters were featured in the movie Blind Date. Vera had several other roles on television shows such as Baywatch and Beverly Hills, 90210. Vera co-produced three albums for Lou Rawls and Rawls recorded seven of his songs.
Billy Vera & the Beaters released five albums and eight singles in their career.
Up next, the one and only hit from the #44 artist:
#44: Bitch--
Meredith Brooks
At age eleven, Brooks began playing guitar in Corvallis, Oregon. In 1997, she released her debut album Blurring the Edges. It contained a song co-written by her, "Bitch".
The song reached #2 in the United States and Australia, #4 in New Zealand and #6 in the U.K.
Brooks has released six albums and nine singles in her career. The next-best song she recorded was "What Would Happen" in 1998, which peaked at #46.
This garage rock group never made it big, but they gave us this rocker:
#43: Pushin' Too Hard--the Seeds
Singer Sky Saxon recorded a few 45's under the name of Richie Marsh in the early 1960's. He responded to an advertisement in a Los Angeles newspaper in 1965 to join the Seeds, along with keyboardist Daryl Hooper, drummer Rick Andridge and guitarists Jan Savage and Jeremy Levine. Levine left shortly after the group completed its first recording sessions.
The Seeds released the single "Can't Seem to Make You Mine", which was a regional hit in 1965. But their breakthrough was the single "Pushin' Too Hard", which
reached #36, making it without question one of The Top Underrated Songs of the Rock Era*. But the lack of respect from radio at the time resulted in the group having just the one major hit. Future singles were once again relegated to being merely regional hits.
The group continued well into the 1970's, releasing nine albums and eight singles. They are considered pioneers of what would become known as punk rock.
Through a long series of bad choices, this artist ended her potential, her singing career and her life:
#42: Me and Bobby McGee--
Janis Joplin
Joplin was born in Port Arthur, Texas, and as a teenager, befriended a group of outcasts, one of whom had albums by Bessie Smith, Ma Rainey and Lead Belly, whom Joplin later credited with influencing her decision to become a singer. Joplin joined the local choir and began listening to artists such as Billie Holliday and Big Mama Thornton.
Joplin focused on painting at Thomas Jefferson High School, then began singing blues and folk music with friends. Janis attended Lamar State College of Technology and the University of Texas before leaving for San Francisco, California. In 1964, Joplin and future Jefferson Airplane guitarist Jorma Kaukonen recorded several blues standards that were later released as the bootleg album The Typewriter Tape.
About this time, Joplin became heavily involved in drugs, succumbing to the temptation of speed and heroin, and she was a heavy drinker. In 1965, Janis's friends, aware of the physical effects of her amphetamine habit, paid for a bus fare so she could return home to Port Arthur. This great involvement by her friends helped Janis tremendously, as she avoided drugs and alcohol, wore modest dresses, and enrolled in Lamar University. But unfortunately, the change was temporary.
Joplin performed solo in Austin, accompanying herself on guitar. She recorded seven studio tracks in 1965 that were later issued as a new album in 1995 called This is Janis Joplin 1965.
Joplin's bluesy vocal style attracted the attention of the group Big Brother and the Holding Company, which had become popular in the Haight-Ashbury section of San Francisco. Chet Helms, a promoter who had known Joplin in Texas and at the time was the manager of Big Brother, recruited her to be the group's lead singer. Joplin returned to San Francisco and joined Big Brother in June of 1966. Janis debuted with the group at the Avalon Ballroom. A photograph there, later published in a book by David Dalton, shows Joplin before her relapse into drugs.
The group moved to a house in Lagunitas, California, often partying with the Grateful Dead, who lived less than two miles away. The group signed a recording contract with Mainstream Records before Joplin relapsed into drinking and intravenous drug use. Big Brother began playing at the Fillmore West and Winterland in San Francisco, at the Hollywood Bowl in Los Angeles, and at several other venues along the West Coast.
In 1967, the group released their self-titled debut album shortly after their breakthrough performance at the famous 1967 Monterey Pop Festival. The attention given to Janis caused resentment within the band. But Joplin continued for a while, playing a key role in arranging and producing the album Cheap Thrills. "Piece of My Heart" on the album became Big Brother's one and only big hit.
Then in 1968, Joplin announced she was leaving the band for a solo career. She formed a new backup group, the Kozmic Blues Band, composed of session musicians as well as Big Brother guitarist Sam Andrew. By early 1969, Joplin was shooting at least $200 worth of heroin per day. While recording the album I Got Dem Ol' Kozmic Blues Again Mama!, producer Gabriel Mekler kept Joplin in his house during the recording sessions so he could keep her away from drugs and her drug-using friends.
Joplin performed in Frankfurt, Germany, Stockholm, Sweden and at Royal Albert Hall in London, among others. She appeared on The Tom Jones Show and The Dick Cavett Show on television. Kozmic Blues went gold, but Ralph J. Gleason of the San Francisco Chronicle said that Joplin should "scrap her new band and go right back to being a member of Big Brother...(if they'll have her)."
The single "Kozmic Blues" reached #41 in the United States, and Joplin was invited to sing at the legendary Woodstock Festival in New York. Joplin was unaware of the festival's existence, and told her band they would be performing at the concert as if it were just another gig. Upon arriving by helicopter, Joplin was approached by numerous reporters, and she became nervous and excited.
Joplin was excited to perform and arrived backstage, but several other bands were scheduled before her. Over the next ten hours, Joplin shot heroin and drank alcohol. Finally, she took the stage in the late hours of Saturday, August 16, 1969, after superstars Creedence Clearwater Revival. Joplin's voice was hoarse and wheezy and she found it hard to dance. Joplin was unhappy with her performance (duh!) and her singing was not included by her own insistence in the documentary film or the soundtrack of Woodstock.
Joplin also had problems at Madison Square Garden. In a duet Joplin sang with Tina Turner during a Rolling Stones concert in 1969, Joplin was described as being "so drunk, so stoned, so out of control, that she could have been an institutionalized psychotic" by biographer Myra Friedman.
Andrew, the lead guitarist who had left Big Brother with Joplin to form her back-up band, quit in the summer of 1969 and returned to Big Brother and the Holding Company without her. Joplin traveled to Brazil in 1970, where she tried to kick her heroin habit, but she fell back into the dangerous road when she returned to the United States.
Around this time, Joplin formed the Full Tilt Boogie Band, which began touring in May of 1970. The group joined the all-star Festival Express train tour through Canada, performing alongside The Band, the Grateful Dead, and Ten Years After. Joplin jammed with other performers and these performances are considered to be among her greatest.
Among her last public appearances were two broadcasts of The Dick Cavett Show. Joplin's last concert was at the Harvard Stadium in Boston, Massachusetts. In the fall of 1970, Joplin recorded tracks for a new album in Los Angeles with producer Paul Rothchild, who had produced albums for the Doors. At this time, Joplin still hadn't produced a major hit.
Joplin stayed at the Landmark Hotel while recording the album. Peggy Caserta, herself a heroin user whom Joplin had had a previous romantic relationship with, had become a dealer and had also checked into the Landmark because it attracted drug users. When Joplin learned of Caserta's presence, she begged her for heroin and within a few days became a regular customer.
After a recording session on October 3, Joplin and band member Ken Pearson went to Barney's Beanery for drinks. After midnight, Joplin drove him and a male fan who tagged along to the Landmark. The following morning, Rothchild became concerned when Joplin failed to show up at the studio. Road manager John Cooke drove to the Landmark to find her dead on the floor beside her bed, finally killed by heroin. Joplin's death came just 16 days after the death of Jimi Hendrix.
Although Joplin died before all the tracks were fully completed, there was enough usable material to compile an album. The result of the sessions was the posthumously released Pearl. It became the biggest-selling album of her career and contained a cover of Kris Kristofferson's "Me and Bobby McGee", which became Joplin's only solo hit. The single went all the way to #1 in the United States. "Mercedes Benz" from the album also received some airplay.
Joplin was inducted into the Rock and Roll Hall of Fame in 1995, like so many hundreds of other artists.
There is no doubt that Joplin had a unique style and her influence on female singers that followed her is unquestioned. And her potential was enormous. But the sad fact remains that Joplin didn't live long enough to capitalize on her popularity or utilize her talent.
It has been true for generations throughout history, and this band figured it out at an early age:
#41: I Fought the Law--
Bobby Fuller Four
After recording a solo single, Fuller formed a band with his brother Randy on bass and drummer Gaylor Grimes. The group recorded songs at Fuller's home recording studio and went by several names, including Bobby Fuller and the Fanatics. Guitarist Jim Reese and drummer Dalton Powell came in when Grimes left.
In 1963, the group attempted to land a major recording contract but labels did not feel the band had hit material. So Fuller and his group continued to release regional hits in El Paso, Texas. They attracted a following with a remake of the Crickets song "I Fought the Law". But the group increasingly believed they needed a record contract. They eventually moved to California and signed with Del-Fi Records. Drummer DeWayne Quirico replaced Powell in the group at about this time.
The group's increasing local popularity led Del-Fi to create a label just for the band called Mustang Records. The group released the single "Thunder Reef" in 1965 as the Shindigs and their next single, "Take My Word", as the Bobby Fuller Four. Several other unsuccessful singles followed before the group re-recorded "I Fought the Law".
The song gained popularity nationally and rose to #9 in 1966. However, internal friction developed and Quirico left the band. Powell was brought back into the fold. But in July, Reese was drafted into the U.S. military and Powell announced he would leave the band. Fuller was not present at the band meeting when this all came down. Later that day, Fuller was discovered dead in the front seat of his car. Foul play was suspected, but the case remains unsolved.
After Fuller's death, the band abruptly disbanded.
At #40, the band who gave us one of the great songs from 1970:
#40: Ride Captain Ride--
Blues Image
Singer-Guitarist Mike Pinera, drummer Manuel Bertematti, percussionist Joe lala, keyboardist Emilio Garcia and bassist Malcolm Jones formed this group in Tampa, Florida in 1966. Frank "Skip" Konte replaced Garcia when Emilio left the group to become a pilot. Blues Image relocated to Miami, Florida in 1968 and became the house band at the club Thee Image, one of the most innovative music venues in South Florida.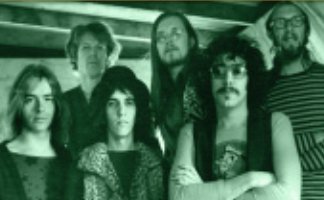 The group then moved to Los Angeles and signed a recording contract with Atco Records, releasing their self-titled debut album in 1969. Their second album Open in 1970 featured "Ride Captain Ride". Pinera and Konte co-wrote the song which rose to #4 in the United States and sold over one million copies.
In an interview with the magazine Melody Maker, elite guitarist Jimi Hendrix said that Blues Image was "one of the best up and coming bands around". Yet despite three albums and four singles, "Gas Lamps and Clay" (#81) was the best the group could do after "Ride Captain Ride".
This group released a socially-conscious song that turned out to be their only big hit:
#39: Brother Louie--
Stories
Lloyd Buonconsiglio had recorded songs released in the Seattle, Washington area and Michael Lookofsky was the leader of the Left Banke, which had hits with "Walk Away Renee" and "Pretty Ballerina". The two met and formed the Stories with Love and Madey and signed a recording contract with Kama Sutra Records. The group reached #42 with the title song from their debut album--"I'm Coming Home".
Lookofsky left the band shortly afterwards.
In 1973, the Stories recorded the album About Us, which initially did not include "Brother Louie".
Errol Brown and Tony Wilson of Hot Chocolate wrote the song, which was a hit for that group in the U.K. Six months after, the Stories recorded the song and reached #1 and sold over one million records.
Buonconsiglio, however, didn't believe the hit represented their work very well, and eventually left the group after their album Traveling Underground, also in 1973. Bassist Kenny Aaronson and keyboardist Ken Bichel joined the Stories and hit #50 with "Mammy Blue".
The Stories were never able to enjoy widespread success besides "Brother Louie", and broke up in 1974. Lloyd did session work with Foreigner and Peter Frampton, among others. Aaronson did session work for Bob Dylan, Hall & Oates, Foghat, Billy Squier and Rick Derringer.
Spain can be proud of this band at #38:
#38: Black Is Black--
Los Bravos
This group was a combination of the groups Los Sonor and the Runaways. They formed in 1965 in Madrid, Spain with lead singer Michael Volker Kogel, guitarist Antonio Martinez, organist Manuel Fernandez, bassist Miguel Vicens Danus and drummer Pablo Gomez.
"Black Is Black" reached #2 in the United Kingdom and #4 in the United States and sold over one million copies. Los Bravos' follow-up, "I Don't Care" was a #16 song in the U.K. but unlike their big hit, success didn't spread worldwide. "Bring A Little Lovin'" was their next-biggest hit in the United States at #51.
Los Bravos released two albums and four singles in their career.
A Zombie was responsible for putting this group together:
Argent
Former Zombies keyboardist Rod Argent, Bassist Jim Rodford, and drummer Bob Henrit and guitarist/keyboardist Russ Ballard (both former members of the Roulettes and Unit 4 + 2), formed Argent in 1969. Argent and Ballard wrote the group's songs, while lead vocals were shared by Argent, Ballard and Rodford.
Argent and Chris White wrote "Hold Your Head Up", the lead single from the All Together Now album. The song reached #5 and sold over one million copies.

Ballard left the group in 1974, replaced by guitarist/vocalist John Verity and guitarist John Grimaldi. Argent recorded seven albums and 12 singles in their career.
Ballard has written songs for other artists, including "Liar" for Three Dog Night and "God Gave Rock 'n' Roll to You" for Kiss. Ballard recorded solo and is a One Hit Wonder himself with the song "On the Rebound". Rodford and Henrit later became members of the Kinks, while Rod Argent collaborated with Andrew Lloyd-Webber and recorded two solo albums.
At #36, this versatile artist:
#36: The Lady in Red--
Chris DeBurgh
Chris Davison was born in Venado Tuerto, Argentina but as his father was a British diplomat, Chris spent his early years in Malta, Nigeria and Zaire. The family settled in Bargy Castle, Ireland in a twelfth-century castle bought by his maternal grandfather, General Sir Eric de Burgh. Chris performed for guests there and assumed de Burgh as his stage name.
De Burgh graduated from Trinity College in Dublin with a Master of Arts degree in French, English and History. Chris signed a recording contract with A&M Records in 1974 and opened for Supertramp on tour. His debut album was Far Beyond These Castle Walls, and de Burgh released the single "Turning Round", released outside the U.K. and Ireland as "Flying". The single stayed at #1 in Brazil for 17 weeks.
The rest of De Burgh's albums in the 1970's did not chart in larger countries, but did well in some European and South American countries. Chris enjoyed his biggest success to date with the album The Getaway in 1982, paced by the single "Don't Pay the Ferryman". But it was Chris's next single that made him famous.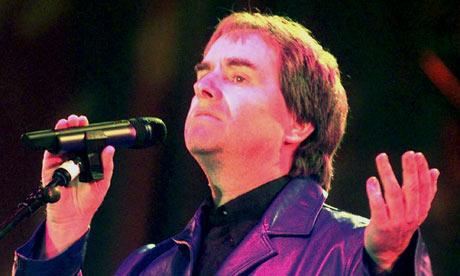 "Lady in Red" was a multi-format smash. It hit #1 in the U.K., Canada, Norway, Ireland and Belgium and #3 in the United States. De Burgh's album Into the Light reached #2 in the U.K. However, despite releasing superb music, de Burgh never hit the U.S. charts and his albums faltered in the U.K.
The artist at #35 essentially is featured in our special twice under different names and different lineups:
#35: Brandy (You're a Fine Girl)--Looking Glass
This group formed in 1969 at Rutgers University in New Brunswick, New Jersey with Elliot Lurie on lead guitar and vocals, drummer Jeff Grob, pianist Larry Gonsky and Pieter Sweval on bass.
In 1972, Looking Glass released the single "Brandy (You're a Fine Girl)", written by Lurie. The song went to #1 and sold over one million copies.
Guitarist Brendan Harkin joined the group in 1974 and Michael Lee Smith replaced Lurie, who left to pursue a solo career. The group changed its name to Fallen Angels. Richie Ranno joined the band as a second guitarist in 1975, Gonsky left, and by the end of the year, the group changed their name to Starz.
This in itself is an amazing story for two reasons. First off, the sound of Starz was nowhere near that of Looking Glass; Starz was a hard rock outfit who could really rock and roll. But Looking Glass itself had a harder edge to them than one can detect from just listening to "Brandy". Both groups were One-Hit Wonders, although Starz was a highly underrated band and should have been, pardon the pun, but big stars.
Looking Glass recorded two albums and three singles in their career. "Jimmy Loves Mary-Anne", which reached #33 in 1973, was their next-best song after "Brandy".
Prince contributed the songwriting for this artist's one and only hit:
#34: Nothing Compares 2 (sic) U (sic)--
Sinead O'Connor
O'Connor was born in Gleneageary, Ireland. At age 15, her shoplifting and truancy led to her being placed in a Magdalene Asylum run by the Sisters of Our Lady of Charity. O'Connor began writing songs, and Paul Byrne, drummer for the band In Tua Nua, heard Sinead singing "Evergreen" by Barbra Streisand. O'Connor recorded a song with In Tua Nua ("Take My Hand"), but she wasn't ready to join a band.
In 1983, O'Connor went to Newtown School in Waterford, where her language teacher helped her record a four-song demo. In 1984, Sinead began a band called Ton Ton Macoute. The band moved to Dublin, where O'Connor's performances attracted a following.
In 1985, O'Connor left the band and eventually signed a recording contract with Ensign Records. She co-wrote "Heroine" with The Edge of U2 and recorded it for the "Captive" Soundtrack.


Despite much difficulty in the studio, O'Connor recorded her debut album The Lion and the Cobra. The album achieved Gold status and earned O'Connor a Best Female Rock Vocal Performance nomination at the Grammy Awards. The single "Mandinka" received airplay but did not chart.
Prince had written "Nothing Compares 2 (sic) U (sic)" for a side project. O'Connor recorded the song for her album I Do Not Want What I Haven't Got. The song became a worldwide smash, hitting #1 in the United States (for four weeks), the U.K., Australia, Canada, Germany, the Netherlands, New Zealand, Norway, Sweden, Switzerland, Austria and Ireland and a Top 5 song in France. "Nothing Compares 2 (sic) U (sic)" finished the year as the third-best-selling single of 1990 and sold over two million copies.
O'Connor has released nine albums and 34 singles. But the best that she could do other than her One-Hit Wonder was #60 with "The Emperor's New Clothes" in 1990.
There are various reasons why The Top 500 One-Hit Wonders* only had one hit, but this guy is among the most talented singer-songwriters in the special:
#33: Wicked Game--
Chris Isaak
Stockton, California's Chris Isaak signed a recording contract in 1984 with Warner Brothers Records. He recorded two albums before being moved to Warner Brothers' Reprise Records.
Isaak included the song "Wicked Game" on his 1989 album Heart Shaped World. An instrumental version of the song was featured in the 1990 David Lynch movie Wild at Heart. Lee Chesnut, an Atlanta, Georgia music director obsessed with Lynch films, began playing the vocal version by Isaak. When it quickly became the station's most-requested song, word spread and Reprise released the single. "Wicked Game" reached #6 and became a huge multi-format hit.
In 1999, "Baby Did a Bad, Bad Thing" was featured in the movie Eyes Wide Shut. Isaak wrote the theme song for the television show The Late Late Show with Craig Kilborn. In 2001, Isaak starred in his own television show, The Chris Isaak Show, which aired from 2001 to 2004.
Isaak has also appeared in several movies, including Little Buddha, Twin Peaks and That Thing You Do! Chris has released 11 albums and 34 singles in his career, but only one song ("Wicked Game") has been popular. Given Isaak's great songwriting and catalog of quality music, it is truly amazing that he only hit one time.


At #32, this talented band that barely made it under the wire, having the necessary 10 years after their one hit to qualify for this special:
#32: Drive--Incubus
Lead singer Brandon Boyd, lead guitarist Mike Einziger and drummer Jose Pasillas formed this group in 1991 while at Calabasas High School in California. The three later invited bassist Alex Katunich and Gavin Koppell, who were each eventually replaced by bassist Ben Kenney and DJ Kilmore, respectively.
The group played often on famous Sunset Strip clubs such as Whisky a Go Go, The Roxy and The Troubadour. Incubus produced many of their early recordings on Chillum Records in Santa Monica, mixing their music after school.
In 1995, Incubus released their debut album Fungus Amongus on their own label, Stopuglynailfungus Music.
The sound enabled Incubus to sign a recording contract, first with Immortal Records and then with the major label Epic. The six-track EP Enjoy Incubus represented the group's first major-label release, and the group set out on a tour of Europe with Korn.
Incubus continued to open for groups such as Korn and 311, and released the album S.C.I.E.N.C.E. in 1997. Koppell was fired in 1998, replaced by Chris Kilmore, and Incubus toured with that lineup supporting System of a Down. But the group had not been able to land a popular song. They took a two-year break from touring to concentrate on assembling their third album, Make Yourself.
Incubus released that album in 1999 and toured with Primus and Buckethead. The album was praised by critics, and was certified Gold, but only reached #41, and "Pardon Me", a single from the album, reached #7 on the Mainstream Rock chart. The group was still far from mainstream status with the general public.
But they released videos and toured overseas, and "Stellar" received some airplay on MTV, which used to stand for Music Television. "Privilege" was released as a single but received little airplay.
Finally, the fourth single "Drive" was released, and it was that song that catapulted the album to sales of over two million. "Drive" was a #3 smash on the Mainstream Rock chart, remaining at that position for six weeks and gave Incubus their first and only Top 40 song at #9. The video for "Drive" was nominated for Best Group Video at the MTV Video Music Awards.
With "Drive" giving them the success that had eluded them, Incubus went to Malibu, California to record their follow-up album, Morning View. The group toured Australia, Japan, and Europe, before returning to the United States as a headline act.
"Wish You Were Here" reached #2 on the segmented Modern Rock chart but couldn't climb higher than #60 overall. "Nice To Know You" was a #9 Modern Rock song and "Warning" was #3 on that chart, but neither even reached the Top 100 overall. "Megalomaniac", "Love Hurts" and "Anna-Molly" were #1 Modern Rock songs, but the former, at #55, was the best Incubus would ever do after "Drive".
Incubus released seven albums and 25 singles in their career.
This artist turned an Eddie Floyd song into a smash:
#31: Knock on Wood--
Amii Stewart

Stewart signed up for singing and dancing lessons at the age of four. There was already an Amy Stewart registered with Actor's Equity, so she changed the spelling of her name to Amii. Stewart attended Howard University in Washington, D.C. but soon left to work with the D.C. repertory Dance Company. Stewart was in the touring company of the stage production Bubbling Brown Sugar in 1975, first in Miami, then Broadway, and eventually in London's West End, where she met producer Barry Leng.
This led to Stewart being signed by Ariola Records. In 1978, she recorded a version of "Knock on Wood", which was a hit for Eddie Floyd in 1966. Stewart rose to the top of the charts with one of The Top Songs of the Rock Era* and the song dominated dance floors throughout the year.
Session drummer Peter Boita developed drum sounds and syncing techniques on the song far ahead of anything else at the time.
Besides Stewart's version, the song has also been recorded by numerous artists, including Cher, Michael Bolton, Otis
Redding, Wilson Pickett, Ike & Tina Turner, Eric Clapton, David Bowie, Seal, Buddy Guy, Archie Bell & the Drells, Carla Thomas and Harpers Bizarre.
Stewart has released 16
albums and 19 singles. Out of all that, the best Stewart could do was #63, on a duet with Johnny Bristol for the cover version of Mary Wells' "My Guy".
This singer-songwriter exhibited enormous talent and potential with his debut album:
#30: Walking in Memphis--
Marc Cohn
Cohn graduated from Beachwood High School in Beachwood, Ohio, a suburb of Cleveland. He then attended Oberlin College.
In 1991, Cohn released his self-titled album. "Walking in Memphis" is about a spiritual awakening, according to Cohn, who wrote the song. "Blue Suede Shoes" in the song is not about Elvis Presley, but about Carl Perkins, who recorded the song in Memphis at Sun Records. A serious car accident forced Perkins to stop touring to promote the record, thus allowing Elvis' cover version to become a big hit. When Cohn sings of "The ghost of Elvis on Union Avenue", it is a reference to the recording studio at 706 Union Avenue in Memphis.
The song peaked at #13 as one of The Top Underrated Songs of the Rock Era*. Despite that glaring chart ranking error, the song was properly recognized when Cohn was nominated for Grammys for Best New Artist and Best Pop Male Vocalist and for Favorite New Artist-Adult Contemporary at the American Music Awards.
Cohn is married to Elizabeth Vargas, journalist with ABC News. The pair met at the 1999 U.S. Open Tennis Championship after being introduced by Andre Agassi.
Cher and Lonestar are among the artists who have covered the song.

Cohn has released five studio albums and 14 singles but "Silver Thunderbird", the 1991 follow-up to "Walking in Memphis", was Cohn's next best hit at #63.
One of the finest instrumentals ever recorded is featured next in The Top 500 One-Hit Wonders*:
#29: Tequila--
Champs
Studio executives at Gene Autry's Challenge Records formed this group to record a B-side for the single "Train to Nowhere" by Dave Burgess. However, the intended throwaway track became far more famous than its A-side.
"Tequila" was written and joyously hollered by saxophonist Danny Flores of the Champs. The other members of the group were saxophonist Chuck Rio, guitarists Dave Burgess, Paul C. Saenz and Dale Norris, bassists Bobby Morris, Dean McDaniel, Benjamin Van Norman and Dean McDaniel and drummer Gen Alden.
Later members of the Champs included Glen Campbell and both members of Seals and Crofts. The Champs released eight singles in their career, but they could never find another gem like "Tequila".
The #28 artist wrote down these prophetic words in 1967:
#28: Eve of Destruction--
Barry McGuire
McGuire was born in Oklahoma City, Oklahoma, but moved to California soon afterwards. He joined the United States Navy, but was discharged ten months later after it was discovered that he was only 16 years old. Barry became a commercial fisherman, then was a journeyman pipe fitter. At age 25, McGuire got a job singing in a bar.
In 1961, Barry released the single "The Tree", then formed a duo with Barry Kane called Barry & Barry. The pair performed folk songs at The Ice House in Pasadena, California, then got a boost when the famous Troubadour in Hollywood signed them in 1962. Barry & Barry joined the New Christy Minstrels, which were performing at the club, but also maintained their separate act, releasing the album Here and Now.
McGuire co-wrote and sang lead vocal on the Christy's hit "Green, Green", but left the group in 1965 after the group recorded the album Cowboys and Indians.
Barry began a solo career with a bang with the single "Eve of Destruction", written by P.F. Sloan. The song was originally written for the Byrds, but that great group rejected it. Sloan was also an accomplished guitarist, and top session men Hal Blaine on drums and Larry Knechtel on bass accompanied Barry on the recording. The song went all the way to #1 and became one of The Most Important Songs of the Rock Era*. "Eve of Destruction" was also recorded by the Turtles and the Grass Roots, among others, and was referenced in the Temptations' smash "Ball of Confusion".
McGuire released the album This Precious Time in 1966, which included a version of "California Dream'" with the Mamas & the Papas singing backing vocals. McGuire was mentioned several times in the Mamas & the Papas hit "Creeque Alley". McGuire appeared in the movie The President's Analyst with James Coburn in 1967 and also starred for a year in the Broadway production of the musical Hair.
McGuire became a born-again Christian in 1971 and has released several albums of Christian music. In 1978, Barry toured England, Scotland and Wales with the musical The Witness, in which he played the part of the apostle Peter.
McGuire has released 23 albums in his career, but was never able to match the brilliance of "Eve of Destruction". The next-best song he did was "Cloudy Summer Afternoon (Raindrops)" in 1966, which reached #62.
Our #27 artist turned in a performance for the ages on her #1 song:
#27: Don't Leave Me This Way--
Thelma Houston
Houston grew up in Long Beach, California and joined the Art Reynolds Singers gospel group. Thelma signed a recording contract with Dunhill Records and released her debut album Sunshower in 1969. She switched to Motown in 1971 but did not enjoy much initial success. In all, Houston had released 13 singles at this point in her career.
Then in 1977, a song that Kenny Gamble, Leon Huff and Cary Gilbert wrote was given to Houston. She recorded "Don't Leave Me This Way" and released it as a single. It became a massive worldwide hit, topping the chart in the United States and South Africa and reaching #4 in Canada, Sweden and the Netherlands, #5 in Germany, #6 in Australia, #11 in Spain, #13 in the U.K. and France, #15 in Italy, #17 in New Zealand and #18 in Austria The song earned Houston a Grammy Award for Best Female R&B Vocal Performance. Later in the year, the song was included on the soundtrack album for the movie Looking for Mr. Goodbar. It is widely regarded as one of the top disco songs of all-time as well as one of the top dance songs of all-time and one of the top vocal performances of the Rock Era.
"Don't Leave Me This Way" was also recorded by the Temptations, Sheena Easton, Harold Melvin & the Blue Notes and the Communards.
Houston has released 17 albums and 49 singles in her career. She has enjoyed some success on the Dance chart, but could never come close to her amazing performance on "Don't Leave Me This Way".
At #26, The Top One-Hit Wonder of the 90's*:
#26: Wherever You Will Go--the Calling
Vocalist Alex Band and guitarist Aaron Kamin began jamming and writing songs in 1996 and began performing under the name Generation Gap with a drummer that was twice their age. They began recording demo tapes and finally in 1999, the group switched their name to the Calling and signed a recording contract with RCA Records.
The Calling recorded their debut album Camino Palmero in 2001 largely with studio musicians. Later in the year, guitarist Sean Woolstenhulme, bassist Billy Mohler and drummer Nate Wood joined the group. The Calling released the single "Wherever You Will Go", which was featured in the television show Smallville and the movie Coyote Ugly. The song reached #5, helping the album sell over five million copies.



But the next year, Woolstenhulme left the group, replaced by Dino Meneghin. Mohler and Wood left in the fall and legal problems resulted. In 2004, the group returned with new musicians and the album Two. Three singles were released but none did well. In 2005, the Calling split for good.
Pretty special list of performers above. Only 25 artists remain who we feel had the best combination of talent, success of their hit, the highest quality of other songs, and the most potential of all the One-Hit Wonders in the history of the Rock Era. We'll salute those 25 tomorrow!