1956: Elvis Presley performed in two concerts at the Fairgrounds Pavilion in Tulsa, Oklahoma.
1960: Percy Faith spent a ninth week at #1 with the classic instrumental "The Theme From 'A Summer Place'". The Brothers Four had #2 with "Greenfields", Paul Anka was at #3 with "Puppy Love", Brenda Lee moved to #4 with "Sweet Nothin's" and Johnny Horton was moving up with "Sink The Bismark".
1964: The Beatles appeared on the television show The Morecambe and Wise Show in the U.K., performing "I Want To Hold Your Hand", "All My Loving" and "This Boy". They also took part in comedy sketches with the hosts of the show.
1964: Meet the Beatles! was #1 on the Album chart for the 10th week. Introducing...The Beatles was #2 with Al Hirt's Honey in the Horn third.
1964: The Beatles had #1 and #2 on the chart with "Can't Buy Me Love" and "Twist And Shout", respectively. Terry Stafford remained at #3 with Suspicion while Louis Armstrong had a surprise hit with "Hello, Dolly!". The rest of the Top Ten: "Do You Want To Know A Secret" by the Beatles, which moved from 14-5, "The Shoop Shoop Song (It's In His Kiss)" by Betty Everett at #6, "Glad All Over" from the Dave Clark Five at #7, "She Loves You" by the Beatles dropping to #8, "Don't Let The Rain Come Down" by the Serendipity Singers and Jan & Dean steered into the Top 10 with "Dead Man's Curve".
1964: Louis Armstrong spent a fourth out of nine consecutive weeks at #1 on the Adult Contemporary chart with "Hello, Dolly!"
1968: Pink Floyd played the first of two nights at the Piper Club in Rome, Italy.
1969: Lulu married Maurice Gibb of the Bee Gees at Gerrards Cross in Buckinhamshire, England.
1970: Santana headlined a show for the first of two concerts at the Royal Albert Hall in London that also included Taj Mahal and It's A Beautiful Day.
1970: Steel Mill, with leader Bruce Springsteen, appeared at the Main Gym at Ocean County College in New Jersey. Tickets were $2.
1970: "ABC" by the Jackson 5 was the #1 R&B song for a third week.
Edison Lighthouse...
1970: "Let It Be" spent a second week at #1 for the Beatles, followed closely by "ABC" from the Jackson 5 and "Spirit In The Sky" by Norman Greenbaum. The remainder of the Top Ten--"Instant Karma" by John Ono Lennon at #4, "Love Grows (Where My Rosemary Goes)" by Edison Lighthouse, the classic former #1 "Bridge Over Troubled Water" by Simon and Garfunkel at #6, "Come And Get It" from Badfinger, the Friends of Distinction at #8 with "Love Or Let Me Be Lonely", the Guess Who moving from 15-9 with "American Woman" and the Supremes at #10 with "Up The Ladder To The Roof".
1970: "Let It Be" also was #1 on the Adult Contemporary chart.
"So Long, Frank Lloyd Wright"...
1970: The number one album for the seventh week in a row (out of an eventual 10) was Bridge Over Troubled Water by Simon and Garfunkel.
1971: The Jackson 5, Bill Cosby and Danny Thomas were guests on Diana Ross's television special Diana on ABC.
1972: The Royal Scots Dragoon Guards were at #1 in the U.K. with "Amazing Grace".
1973: The Neil Young movie Journey Through the Past debuted at the Dallas Film Festival.
1981: Yes announced they were splitting up after 13 years. They would reunite two years later and score their biggest hit in 1984 with "Owner Of A Lonely Heart".
1981: Smokey Robinson remained at #1 on the R&B chart for a third week with "Being with You".
1981: "Kiss On My List" by Hall & Oates topped the charts once again with the former #1 "Rapture" from Blondie at #2 and Sheena Easton's first hit "Morning Train coming in at #3. The rest of the Top Ten had Grover Washington Jr. with Bill Withers on vocals on the song "Just The Two Of Us" at #4, John Lennon falling to #5 with "Woman", Juice Newton's first hit "Angel Of The Morning" moving from 12-6, Steve Winwood's big comeback song "While You See A Chance" at #7, Smokey Robinson's "Being With You" moving from 14-8, Styx at 9 with "The Best Of Times" and the Police remaining at #10 with "Don't Stand So Close To Me".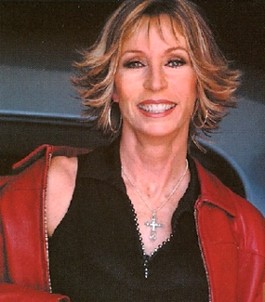 Juice reached the top of the AC chart...
1981: "Angel Of The Morning" by Juice Newton was #1 on the Adult Contemporary chart for a second week.
"Red Barchetta", one of the top tracks on Rush's new album...
1981: REO Speedwagon scored the first #1 album of their career with Hi Infidelity. Styx slipped with Paradise Theater, creating the opening. Steve Winwood was third with Arc of a Diver, swapping spots with Rush's Moving Pictures, while the great Winelight album from Grover Washington, Jr. was #5. The rest of the Top 10: Face Dances, the new Who album, the Police remained in the #7 position with Zenyatta Mondatta, Eric Clapton edged up with Another Ticket, Double Fantasy from the late John Lennon and "The Jazz Singer" Soundtrack from Neil Diamond remained at #10.
1984: Michael Jackson went in for surgery in a Los Angeles hospital after his hair caught on fire during the filming of his Pepsi commercial on January 27.
1985: Wham! became the first Western group to release an album (Make It Big) in China.
1987: U2 played the second of five concerts at the Los Angeles Sports Arena on their Joshua Tree tour.
Crowded House had a hot song with this one...
1987: Aretha Franklin and George Michael teamed for a #1 song "I Knew You Were Waiting (For Me)". Starship's former #1 "Nothing's Gonna' Stop Us Now" was at 2 with the great Crowded House song "Don't Dream It's Over" moving into the #3 slot. Prince had #4 with "Sign 'O' The Times" and Lou Gramm's "Midnight Blue" was at #5.
1987: Starship owned #1 on the Adult Contemporary chart with "Nothing's Gonna' Stop Us Now".
1988: Holland/Dozier/Holland (Brian Holland, Lamont Dozier and Eddie Holland), responsible for dozens of Motown hits, were inducted into the Songwriters' Hall of Fame. The famous trio wrote "Baby Love", "Stop! In The Name Of Love", "Where Did Our Love Go", "Back In My Arms Again", "I Hear A Symphony","Come See About Me", "My World Is Empty Without You", "I Hear A Symphony", "You Keep Me Hangin' On", "Love Is Here And Now You're Gone", "Reflections", and "You Can't Hurry Love" for the Supremes, "I Can't Help Myself", "Bernadette", and "Reach Out I'll Be There" for the Four Tops, "Heat Wave" for Martha and the Vandellas, and many, many others.
1992: "Tears In Heaven" by Eric Clapton reached #1 on the Adult Contemporary chart.
1992: Def Leppard debuted at #1 on the Album chart with Adrenalize.
1992: Annie Lennox had the #1 album in the U.K. with Diva.
1995: Tony McCarroll received a phone call telling him he was being fired as drummer of Oasis.
1996: Bernard Edwards, bassist and producer of Chic, died at age 43 of pneumonia in a Tokyo hotel room during a tour of Japan. Edwards also produced for Diana Ross, Rod Stewart, Air Supply, ABC, Sister Sledge, Power Station, Johnny Mathis and Debbie Harry.
1998: The "Titanic" Soundtrack was a gigantic hit, remaining at #1 on the Album chart for the 13th week.
2003: KiSS and Aerosmith announced a concert tour together.
2003: A star was unveiled on the Hollywood Walk of Fame for Etta James.
2004: Guns N' Roses had the #1 U.K. album with their Greatest Hits package.
2004: Jessica Simpson, Gladys Knight, Cyndi Lauper, Debbie Harry of Blondie, Patti Labelle, Ashanti, Kylie Minogue and Joss Stone starred in VH1's Divas Live at the MGM Grand in Las Vegas.
2005: Reebok pulled a television ad featuring 50 Cent after a mother whose son was shot dead complained that the ad glamorized gun crime. What is truly sad is that Reebok had no clue that they shouldn't be featuring the rapper in an ad in the first place.
2006: Sir Elton John donated clothes to a specially created shop, Elton's Closet, at the Rockefeller Center in New York City for a five-day sale that brought in $700,000 for Elton's AIDS charity.
2009: The Black Eyed Peas began a run of 12 weeks at the top with "Boom Boom Pow". Hmmm...wonder how it would have done against "Light My Fire", "American Pie", "Stairway To Heaven", "Ode To Billie Joe", or "Hey Jude". Would it have even made the Top 10 in earlier days?
2011: The Top Five songs--Katy Perry's "E.T.", Rihanna at #2 with "S&M", the Black Eyed Peas had #3 with "Just Can't Get Enough", Cee-Lo Green was at #4 with "Forget You" and Lady Gaga had song #5 "Born This Way".
Dick Clark, the famous host of American Bandstand, creator of the American Music Awards, and host for Rockin' New Year's Eve for many years, died of a massive heart attack in Santa Monica, California at age 82 after entering a hospital the night before for an outpatient procedure. (Note: some websites claim Clark died in Los Angeles, but the correct place of death is Santa Monica, according to the newspaper 'The New York Times'.)

Born This Day:
1901: Al Lewis, songwriter of "Blueberry Hill", was born in New York City; died April 4, 1967 in New York City.
1935: Paul Rothchild, producer of albums such as L.A. Woman for the Doors and Pearl for Janis Joplin, wa
s born in Brooklyn, New York; died of lung cancer in Los Angeles March 30, 1995.
1939: Glen D. Hardin, pianist, songwriter and arranger of Elvis Presley, John Denver and Ricky Nelson among others and a member of the Crickets after Buddy Holly died, was born in Wellington, Texas. (Note: several websites report that Hardin was born in Hollis, Oklahoma. Unfortunately, there are no credible sources for either place, but our best research indicates Hardin was born in Wellington.)
1942: Mike Vickers, guitarist, flautist and saxophonist of Manfred Mann, was born in Southampton, Hampshire, England.
1946: Skip Spence, guitarist of Quicksilver Messenger Service, a founding member of Moby Grape and a drummer for Jefferson Starship on one album, was born in Windsor, Ontario, Canada; died of lung cancer in Santa Cruz, California April 16, 1999.
1946: Lennie Baker, saxophonist with Danny & the Juniors and vocalist and saxophone player of Sha Na Na, was born in Whitman, Massachusetts. (Note: some websites report that Lenny Baker of Sha Na Na was born on this date. There was no such member of the group; the correct spelling of his name is Lennie.)
1958: Les Pattinson, bassist and co-songwriter of Echo and the Bunnymen ("The Cutter"), was born in Ormskirk, Lancashire, England. (Note: 'Allmusic.com and a few other websites report that Pattinson was born in Ormskirk, Merseyside, England. Ormskirk is not included in the county of Merseyside--it is in Lancashire. Even if it were, the county of Merseyside was not created until April 1, 1974, long after Pattinson was born.)
1962: Shirley Holliman, backing vocalist of Wham!, was born in Bushey, Hertfordshire, England. (Note: some websites report Holliman was born in Bushey Heath, Hertfordshire, England. 'Allmusic.com' reports that Holliman was born in Watford. Bushey Heath is a neighborhood, not a city, and will never be listed on an official birth certificate. According to 'OVGuide', Holliman was born on a council estate in Bushey, a town near Watford.)
1970: Greg Eklund, drummer for Everclear, was born in Jacksonville, Florida.
1974: Mark Tremonti, lead guitarist of Creed, was born in Detroit, Michigan.