\
1954: Elvis released his second single on Sun Records--"Good Rockin' Tonight".
1956: "Love Me Tender" by Elvis Presley became the first single in history to sell a million copies before its release.
Barry Mann from one of the funnest times to be alive...
1961: Bobby Vee continued to set the pace on the Singles chart with "Take Good Care Of My Baby". Dick & DeeDee moved from 15-2 with "The Mountain's High" and "Michael" from the Highwaymen came in third. Roy Orbison saw "Crying" latch on to position #4 while the novelty song "Does Your Chewing Gum Lose It's Flavor (On The Bedpost Over Night)" by Lonnie Donegan was #5. The rest of the Top 10: Elvis Presley moved into the list for the 26th time with "Little Sister", Barry Mann moved up 10 with "Who Put The Bomp (In The Bomp, Bomp, Bomp)", the Jive Five had song #8--"My True Story", Johnny Tillotson's "Without You" and Elvis Presley also had #10 with "(Marie's The Name) His Latest Flame".
1964: The Temptations began recording the song that would become their biggest hit--"My Girl"--at the Motown Hitsville U.S.A. Studios in Detroit, Michigan.
1964: Brian Epstein, manager of the Beatles, refused an offer of 3 1/2 million pounds to sell his management contract to a group of U.S. businessmen.
1965: Fontella Bass released the single "Rescue Me".
1965: The Rolling Stones released the single "Get Off Of My Cloud" in the United States. The group waited until October 22 to release the single in the U.K.
1965:
The Beatles
cartoon premiered on ABC-TV. The show would run until September 7, 1969.
1965: James Brown had the top R&B song for an eighth week--"Papa's Got A Brand New Bag".
Dylan had himself a Top 10 album...
1965: For the third week, Help! by the Beatles was the #1 album, well ahead of #2 Look At Us from Sonny & Cher. The amazing Soundtrack to "The Sound of Music" was third, followed by The In Crowd from The Ramsey Lewis Trio and Out of Our Heads by the Rolling Stones. The rest of the Top 10: Herman's Hermits On Tour, Summer Days (And Summer Nights!!) from the Beach Boys, the Soundtrack to "Mary Poppins" at #8, Bringing It All Back Home by Bob Dylan and Beatles VI at #10.
1965: "You Were On My Mind" by We Five was #1 for the fourth week on the Easy Listening chart.
1965: Barry McGuire's plea was not ignored--"Eve Of Destruction" became the #1 song on this date.
1967: The Beatles began recording "Fool On The Hill" at Abbey Road Studios in London. No, it wasn't about Congressman John Boehner.
1968: Mary Hopkin's memorable song "Those Were The Days" topped the U.K. chart.
1969: John Lennon recorded 26 takes of "Cold Turkey", his autobiographical song about breaking an addiction to heroin, with help from Ringo Starr, Eric Clapton, Yoko Ono and Klaus Voorman. The last take was judged to be the best, but Lennon remade it three days later, and that version was later released as the single.
1970: Janis Joplin recorded "Me And Bobby McGee".
1970: Ringo Starr released the album Beaucoup of Blues in the U.K. It would be released September 28 in the United States.
1970: The Partridge Family series debuted on ABC-TV.
1971: David Bowie performed at Friars in Aylesbury, England. (Note: numerous websites report that America also was there, but the group had to cancel as they were touring with Cat Stevens instead, as the above advertisement from the group shows.)
1971: Deep Purple topped the U.K. Album chart with Fireball.
1971: Joan Baez ruled the Easy Listening chart for a fourth week with "The Night They Drove Old Dixie Down".
Beware of the handshake!
1971: Billboard had Donny Osmond's "Go Away Little Girl" #1 for a third week, when I can tell you that most stations had other songs at #1. Rod Stewart was officially #2 with "Maggie May", Bill Withers remained at 3 with "Ain't No Sunshine", Joan Baez had #4 with "The Night They Drove Old Dixie Down" and Aretha Franklin's great song "Spanish Harlem" was on its way down. The rest of the Top 10: Paul & Linda McCartney's former #1 "Uncle Albert/Admiral Halsey" was now 6, the Undisputed Truth had "Smiling Faces Sometimes", the Carpenters moved into the Top 10 with "Superstar", the Dramatics told us "Whatcha' See Is Whatcha' Get" and Rare Earth were at #10 with "I Just Want to Celebrate".
1971: Stanley, Idaho's Carole King spent a 15th week at #1 with her monumental album
Tapestry
. That was three weeks shy of the Rock Era record at the time held by
More of the Monkees
.
Venice, Italy--one of the great cities of the world--help save it!
1976: Wings played a charity concert to raise money for the restoration of art treasures that had suffered water damage in St. Marks Square in Venice, Italy.
1976: "(Shake, Shake, Shake) Shake Your Booty" drove K.C. and the Sunshine Band to #1 for a third week.
1976: "If You Leave Me Now" from Chicago was the new #1 on the Easy Listening chart.
Ronstadt was becoming a superstar...
1976: Frampton Comes Alive! by Peter Frampton stood alone at the top of the Album chart for the eighth week. Silk Degrees from Boz Scaggs was a strong second with Linda Ronstadt's Hasten Down the Wind close behind. The self-titled Fleetwood Mac was now moving back up after 61 weeks of release. The rest of the Top 10: Wild Cherry, War with their Greatest Hits package, Spirit from John Denver at #7, Spitfire by Jefferson Starship, All Things in Time by Lou Rawls at #9 and Chicago X.
1980: John Bonham, drummer of Led Zeppelin, died at the age of 32 of asphyxiation in Clewer, England on his own vomit due to a drinking binge. The legendary group broke up after deciding that Bonham could not be replaced.
1981: The Rolling Stones recorded a concert at JFK Stadium in Philadelphia, Pennsylvania that would later be released on the DVD Let's Spend the Night Together
.
1982: Queen performed "Crazy Little Thing Called Love" and "Under Pressure" on Saturday Night Live on NBC-TV.
1982: "Love Will Turn You Around" by Kenny Rogers topped the Adult Contemporary chart.
Don't allow your radio station to play the short version of this great Alan Parsons song!
1982: "Abracadabra" completed Steve Miller's comeback by being crowned #1. John Cougar (Mellencamp) was up to #2 with "Jack & Diane". The previous #1 "Hard To Say I'm Sorry" from Chicago preceded Survivor's former #1 "Eye Of The Tiger". Melissa Manchester remained at 5 with "You Should Hear How She Talks About You" and the Alan Parsons Project had one of their biggest hits with "Eye In The Sky". The rest of the Top 10: The debut hit from Men At Work--"Who Can It Be Now?" moved from 12 to 7, Jackson Browne entered the list with "Somebody's Baby", John Cougar (Mellencamp) also had #9 with "Hurts So Good" and Donna Summer earned the 12th Top 10 of her career with "Love Is In Control (Finger On The Trigger)".
1982: American Fool by John Cougar (Mellencamp) was #1 on the Album chart for a third week.
1990: The city of Macon, Georgia named Little Richard Boulevard in honor of the 50's star.

1990: Drummer Dave Grohl joined Nirvana.
1993: Nirvana's In Utero was #1 on the U.K. Album chart.


1993: Sisters With Voices (SWV) remained at #1 on the R&B chart with "Right Here"/"Human Nature".
1993: In Pieces by Garth Brooks was #1 on the Album chart.
Mariah back in much better times for her...
1993: "Dreamlover" by Mariah Carey was #1 for a third week.
1994: Offspring debuted in the U.K. with a concert at The Princess Charlotte Club in Leicester.
1999: Stephen Canaday of the Ozark Mountain Daredevils was killed at age 55 in Nashville, Tennessee when a vintage World War II plane he was riding in rolled and crashed into a tree.
2000: Bono of U2 met with the president of the World Bank in Prague, Czechoslovakia to discuss his plan for debt relief of the third world.
2003: Shania Twain began a world tour at Copps Coliseum in Hamilton, Ontario, Canada.
2004: Thom Yorke of Radiohead spoke at the "No To Star Wars" rally (the weapons defense system, not the movie) outside an Air Force base in Yorkshire, England.
2012: Andy Williams, legendary singer ("Moon River", "Can't Get Used To Losing You", "More", and "Butterfly", among many others) died of bladder cancer at age 84 in Branson, Missouri.
Born This Day:
1933: Erik Darling, a member of the Weavers, the Tarriers and the Rooftop Singers, was born in Baltimore, Maryland; died in Chapel Hill, North Carolina on August 3, 2008 after battling lymphoma.
1933: Ian Tyson of Ian & Sylvia and writer of the song "Four Strong Winds" for the Brothers Four in 1963, was born in Victoria, British Columbia, Canada.
1939: Joseph Jessie Russell of the Persuasions, who also worked with Stevie Wonder, Joni Mitchell and Don McLean, was born in Henderson, North Carolina; died May 5, 2012 in Brooklyn, New York after a long struggle with diabetes.
1940: Wade Flemons, pianist with Earth, Wind & Fire, was born in Coffeyville, Kansas; died of cancer in Battle Creek, Michigan on October 13, 1993.
1943: Gary Alexander, guitarist and vocalist of the Association, was born in Chattanooga, Tennessee.
1943: John Locke, keyboardist and songwriter with Spirit ("I Got A Line On You"), was born in Los Angeles; died of cancer on August 4, 2006 in Ojai, California.
1945: Onnie McIntyre, guitarist and vocalist of the Average White Band, was born in Lennoxtown, Scotland.
1946: Jerry Penrod, bassist for Iron Butterfly, was born in San Diego, California.
1955: Zucchero (real name

Adelmo Fornaciari)

, an Italian rock singer who collaborated with Eric Clapton, Randy Jackson of the Jackson 5, Stevie Ray Vaughan, Joe Cocker and Miles Davis, was born in Roncocesi, Italy.
1955: Steve Severin, bassist and keyboard player of Siouxsie & the Banshees, was born in London.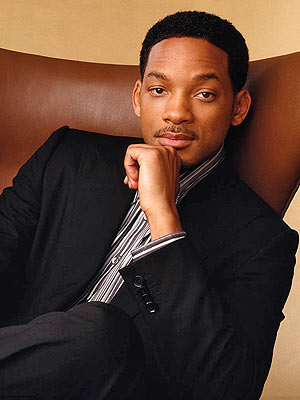 1968: Will Smith, superstar actor, rapper and all-around great guy, was born in Philadelphia, Pennsylvania. (Note: some websites report Will was born in Wynnefield, Pennsylvania, a suburb of Philadlephia. He was born in Philadelphia and lived in Wynnefield, according to the book 'Will Smith: Box Office Superstar' by Matt Doeden.)
1974: Richie Edwards, bass guitarist of the Darkness, was born in Lichfield, Staffordshire, England.
1980: T.I. (Clifford Joseph Harris, Jr.) was born in Atlanta, Georgia.