1957: Bill Haley & the Comets, Lavern Baker and Joe Turner opened an Australian tour at Newcastle Stadium in Newcastle.
1957: Elvis Presley passed a United States Army pre-induction exam in Memphis, Tennessee on his 22nd birthday.
1960: Eddie Cochran had his last recording session in Hollywood, California.
1966: The Who and the Kinks performed on the final episode of

Shindig! on ABC-TV.
1966: "Spanish Eyes" from Al Martino took over at #1 on the Easy Listening chart.
1966: A great new folk group was attracting considerable attention and on this date, the Mamas & Papas charted with their first career single--"California Dreamin'".
1966: The Rolling Stones moved from 48 to 14 with "As Tears Go By".
1966: The Beatles had charted a little more than two years and already they had their 11th #1 song with "We Can Work It Out". They took over from "The Sound Of Silence" by Simon & Garfunkel. Gary Lewis & the Playboys made a big move (16-3) but that is as high as they would get with "She's Just My Style". The Statler Brothers were at 4 with "Flowers On The Wall" and the Righteous Brothers were back with "Ebb Tide". The rest of a good Top 10: The Dave Clark Five with their former #1 "Over And Over", James Brown was down with "I Got You (I Feel Good)", the Vogues had a hot song with "Five O'Clock World", the Byrds' classic "Turn! Turn! Turn!" was at #9 and the Beatles made an 18-10 move with "Day Tripper".
"Michelle" from 'Rubber Soul'...
1966: Rubber Soul moved from 60 to 1 to take over the Album chart. "The Sound of Music" Soundtrack was still second after 43 weeks whlie previous #1 Whipped Cream & Other Delights by Herb Alpert & the Tijuana Brass fell to #3.
1968: The single "(Sittin' On) The Dock Of The Bay" by the late Otis Redding was released. (Note: some websites claim the song was released on January 15 and others on January 22--according to the book 'Performance and Popular Music: History, Place and Time', edited by Dr. Ian Inglis, and 'HuffingtonPost.com', the posthumous single, which was recorded by Redding on November 22 at Stax Recording Studios in Memphis, Tennessee with overdubs added December 8, and later mixed by Steve Cropper, was released on January 8.)
1972: Music by Stanley, Idaho's Carole King continued to set the pace on the Album chart, followed by Led Zeppelin IV and American Pie from Don McLean.
The New Seekers hit the Top 10...
1972: Melanie made it three weeks at #1 with "Brand New Key". In retrospect, hard to believe she could hold off Don McLean's "American Pie" for that long. Sly & the Family Stone's former #1 "Family Affair" was still hanging around, while Al Green moved from 14 to 4 with "Let's Stay Together". The rest of the Top 10: "Got To Be There" from Michael Jackson, Dennis Coffey & the Detroit Guitar Band with "Scorpio", Jonathan Edwards moved up to 7 with "Sunshine", the New Seekers joined the list with "I'd Like To Teach The World To Sing", David Cassidy peaked with "Cherish" and Donny Osmond was stuck at 10 with "Hey Girl/I Knew You When".
1974: KISS signed their first recording contract with Casablanca Records.
1974: Jimmy Carter, Governor of Georgia, declared it "Elvis Presley Day" in honor of Elvis on his birthday.
1975: Madison Square Garden in New York City sold out 60,000 tickets for three Led Zeppelin concerts in four hours.
1977: Barry Manilow was on a roll, and "Weekend In New England", one of his best career songs, hit #1 on the Adult chart.
1977: Marilyn McCoo & Billy Davis, Jr., two-fifths of the 5th Dimension, had themselves a #1 song with "You Don't Have to Be A Star (To Be In My Show)". Leo Sayer was up to 2 with "You Make Me Feel Like Dancing" while the seven-week #1 "Tonight's The Night" from Rod Stewart was finally toppled. Stevie Wonder had his 37th career hit with "I Wish" and Rose Royce was talking about a "Car Wash" in January. The rest of the Top 10: Elton John with "Sorry Seems To Be the Hardest Word", Brick and "Dazz", the Spinners relaxed with "Rubberband Man", Engelbert Humperdinck moved "After The Lovin'" to #9 and former Guess Who frontman Burton Cummings had a Top 10 solo hit with "Stand Tall".
Boston was still cookin'...
1977: Songs in the Key of Life by Stevie Wonder had been out for 13 weeks and every one of them at #1 on the Album chart. Hotel California was a strong challenger however by the Eagles and the debut from Boston was still a strong third. Wings Over America from Paul McCartney & Wings was fourth with the impressive A New World Record from ELO at #5. The rest of the Top 10: A Night on the Town from Rod Stewart, Best of the Doobies from the Doobie Brothers at #7, Frampton Comes Alive! by Peter Frampton was moving back up after 50 weeks, Fly Like An Eagle from the Steve Miller Band was up to #9 and Linda Ronstadt came up strong with her Greatest Hits package.
1979: Heart released the single "Dog & Butterfly".
1979: The government of Canada declared Rush the country's official "Ambassadors of Music."
1981: Nine states--Alabama, Florida, Georgia, Illinois, Kansas, North & South Carolina, Pennsylvania and Virginia, declared today Elvis Presley Day.
1981: Linda Ronstadt opened on Broadway in the show
The Pirates of Penzance
. (Note: some websites show the opening date as January 10, but it was January 8, according to the official 'playbill' website.)
1983: Business As Usual from Men At Work and Built for Speed by Stray Cats were 1-2 on the Album chart for the seventh straight week as rock was back in a big way, thanks to the New Wave.
1983: Hall & Oates had their biggest career hit with "Maneater", four weeks at #1.
1989: Richard Marx married Cynthia Rhodes.
1991: Steve Clark, founding member and co-lead guitarist for Def Leppard, died from a lethal mixture of alcohol, barbiturates, and anti-depressant drugs at the age of 30 in London.
1993: The United States Postal Service issued a commemorative stamp of Elvis Presley, showing a likeness of Elvis in the 1950's.
1994: "Can We Talk" by Tevin Campbell lasted a third week at #1 on the R&B chart.
1994: Music Box, Mariah Carey's last great album, was #1 for a fourth week.
Three superstars combined for a big hit...
1994: The great song "Hero" from Mariah Carey, one of The Top 25 Songs of the Rock Era*, was #1 for a third week. Bryan Adams, Rod Stewart & Sting moved "All For Love" up to challenge while former #1 "All That She Wants" by Ace of Base was third.
2000: A photographer was arrested after stalking Barbra Streisand and husband James Brolin for five years.
2002: Fabian earned a star on the Hollywood Walk of Fame.
2004: Sheryl Crow, The Edge of U2 and Alicia Keys spoke against digital piracy at the Consumer Electronics Show in Las Vegas, Nevada.
2004: In the Dangerous Inmates Run Rap Music segment today, Tony Yayo was released from Lakeview Shock Incarceration Correctional Facility in New York after serving a year on weapons possession charges.
2004: Elvis Presley was still the top-selling solo artist of all-time, having sold 117.5 million albums.
2004: OutKast continued to own the top two songs for the fifth week with "Hey Ya!" at #1 and "The Way You Move" #2.
2005: Nas married Kelis ("Milkshake") in Atlanta, Georgia.
2006: Harry Belafonte said in Venezuela that U.S. President George W. Bush "was the greatest terrorist in the world."
2006: The Strokes had the top album in the U.K. with First Impressions of the Earth.
2010: The city of Memphis, Tennessee declared today "Elvis Presley Day" in honor of the King of Rock on what would have been his 75th birthday.
2016: David Bowie released his final album, Blackstar, on his 69th birthday and just two days before his death.
Born This Day:
1931: Concert promoter Bill Graham (real name Wolfgang Grajonca) was born in Berlin, Germany; died October 25, 1991 in a helicopter crash near Vallejo, California.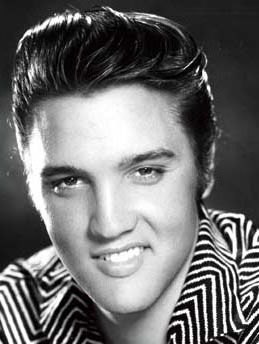 1935: Elvis Presley was born in Tupelo Mississippi; died August 16, 1977 in Memphis, Tennessee at the age of 42 from cardiac arrest after years of prescription drug abuse.
1937: Shirley Bassey ("Goldfinger" from the James Bond movie) was born in Tiger Bay, Cardiff, Wales, United Kingdom.
1941: Little Anthony Gourdine of Little Anthony & The Imperials was born in Brooklyn, New York.
(Note: some websites claim Gourdine was born in New York City; he was born in Brooklyn, according to 'Billboard', the Rock and Roll Hall of Fame, and the talent agency Richard De La Font.)
1942: John Petersen, drummer with the Beau Brummels and Harpers Bizarre, was born in Rudyard, Michigan; died of a heart attack November 11, 2007.
1943: Marcus Hutson of the Whispers ("Rock Steady" from 1987) was born in St. Louis, Missouri; died in 2000.
1943: Lee Jackson, bassist of the Nice, was born in Newcastle-upon-Tyne.
1946: Robbie Krieger, songwriter and elite guitarist with the Doors, was born in Los Angeles.
1947: David Bowie (real name: David Robert Jones), singer, arranger and producer, was born in Brixton, London; died January 10, 2016 of liver cancer.
1947: Terry Sylvester, a guitarist and singer of the Hollies after Graham Nash left, was born in Liverpool, Lancashire, England.
1955: Mike Reno (Joseph Michael Rynoski), lead singer of Loverboy, was born in New Westminster, British Columbia, Canada.
1959: Paul Hester, drummer for Split Enz ("I Got You") and Crowded House ("Don't Dream It's Over"), was born in Melbourne, Victoria, Australia; committed suicide in Melbourne on March 26, 2005.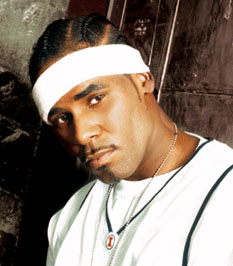 1968: R. Kelly was born in Chicago, Illinois.
1969: Jeff Abercrombie, co-founder and bass guitarist of Fuel, was born in Kenton, Tennessee.
1975: Sean Paul was born in Kingston, Jamaica.