1955: Debbie Reynolds and Eddie Fisher married in Grossinger, New York.
1956: The city of Tupelo, Mississippi declared Elvis Presley Day in honor of its native son.
1957: The Monotones recorded "Book Of Love".
1957: The classic musical West Side Story opened at the Winter Garden Theatre in New York City.
1961: Bob Dylan opened for the Greenbriar Boys at Gerde's Folk Club in New York's Greenwich Village.
1964: The Rolling Stones released the single "Time Is On My Side".
1964: The British continued to come over in waves. On this date, the Kinks debuted on the U.S. chart with their first single release "You Really Got Me".
1965: While on tour in Denmark, lead singer Roger
Daltrey of the Who punched drummer Keith Moon. Daltrey was concerned that the group was using drugs to the detriment of the group's music, and he flushed Moon's drugs down the toilet. Moon protested, so Daltrey hit him, flattening him with one punch.
Daltrey was kicked out of the group, but when he apologized the next day, he was reinstated.
1968: Brian Jones of the Rolling Stones was found guilty of possession of marijuana by a jury at the Marlborough Street Magistrates Court.
1969: The Beatles released the album
Abbey Road
, the last album they recorded as a group.
1970: Tamla-Motown Records released news that the Jackson 5 had sold 10 million singles worldwide in nine months since their debut, officially a world record.
1970: Pink Floyd performed at the Electric Factory in Philadelphia, Pennsylvania in the opening show of their Fall tour of North America.
1974: John Lennon released the album Walls and Bridges in the United States (it was released on October 4 in the U.K.)
1975: The Rocky Horror Picture Show opened in theaters. Movie-going would never be the same.
1980: U2 had a concert in the Cedar Ballroom in Birmingham, England.
1981: Bruce Dickinson became the lead singer of Iron Maiden. He made his official debut with the group one month later, October 26, in Bologna, Italy.
1981: Genesis moved to #1 on the U.K. Album chart with Abacab.
1984: Paul Anka received a star on the Hollywood Walk of Fame at 6840 Hollywood Boulevard.
1984: Prince released the single "Purple Rain".
1989: Paul McCartney played several Lennon/McCartney songs live for the first time as a solo artist at the
Drammenshallen in Oslo, Norway.
1992: Paul Simon, Crosby, Stills & Nash and Jimmy Buffett performed at Joe Robbie Stadium in Miami, Florida to raise money for victims of Hurricane Andrew.
1992: Belinda Carlisle owned the top U.K. album with The Best of Belina Carlisle, Volume 1.
1997: The initial 300,000 units of Elton John's single "Candle In The Wind 1997" sold out in Japan on the first day of release.
1998: Prince slipped and pulled a ligament onstage in Atlantic City, New Jersey, forcing a postponement of the remainder of his U.S. tour. After recovery, Prince resumed the tour on October 17.
1998: Melanie B rose to #1 in the U.K. with her solo hit "I Want You Back".
1999: Kenny Rogers put his 360-acre Beaver Dam Farms estate in Colbert, Georgia up for auction.
1999: The Dixie Chicks landed at #1 on the Album chart with Fly.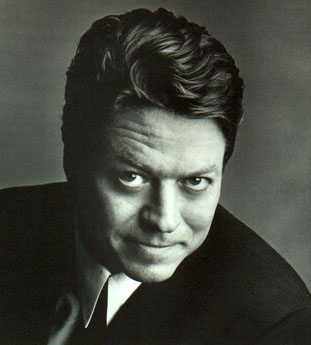 2003: Robert Palmer, solo star and lead singer with Power Station, died of a heart attack at the age of 54 in Paris, France.
2004: Green Day ruled the U.K. Album chart with
American Idiot
.
2007: Paul Rodgers, classic lead singer of Free, Bad Company and the Firm, married former Miss Canada, Cynthia Kereluk.
(Note: some websites report the marriage took place on September 22, while others say it was September 24. According to the official website of Paul Rodgers, he married Cynthia on September 26.)
2012: Marty Fortson, singer and guitarist with the Rivieras ("California Sun"), died in South Bend, Indiana at age 67.
Born This Day:
1925: Marty Robbins ("El Paso") was born in Glendale, Arizona; died December 8, 1982 from respiratory failure in Nashville, Tennessee six days after suffering a heart attack.
1926: Julie London ("Cry Me A River") was born in Santa Rosa, California; died October 18, 2000 in Encino, California after being in poor health since a stroke in 1995.
1931: George Chambers of the Chambers Brothers ("Time Has Come Today") was born in Flora, Mississippi.
1941: Joseph Bauer, drummer of the Youngbloods, was born in Memphis, Tennessee; died in September, 1982 of a brain tumor in Memphis.
1945: Bryan Ferry of Roxy Music was born in Washington, Tyne and Wear, England.
1947: Lynn Anderson, who gave us the great song "Rose Garden", was born in Grand Forks, North Dakota; died July 30, 2015 of a heart attack in Nashville, Tennessee.
1948: Olivia Newton-John was born in Cambridge, Cambridgeshire, England.
1951: Stuart Tosh of the Alan Parsons Project, who also toured with 10cc and Pilot ("Magic" from 1975), was born in Aberdeen, Scotland.
1954: Ace guitarist Craig Chaquico of Jefferson Starship and later Cusco, was born in Sacramento, California. (Note: many sources report his birth as September 25, but both his talent agency (In Demand Talent) and his record company (Blind Pig Records) list his birth as 9/26 in his biography.)
1954: Cesar Rosas of Los Lobos was born in Hermosillo, Mexico.
1958: Kris "Angelo" Moe of Flash Cadillac & the Continental Kids was born in Lanesboro, Minnesota; died July 8, 2005 after batting ALS for 13 years.
1962: Tracey Thorn of Everything But the Girl was born in Brookmans Park, Hertfordshire, England.
1965: Cindy Herron of En Vogue and an actress (Batman Forever) was born in San Francisco, California.
1972: Shawn Stockman of Boyz II Men was born in Philadelphia, Pennsylvania.
1981: Christina Milian, actress and singer ("Dip It Low" from 2004), was born in Jersey City, New Jersey.