1953: Elvis Presley graduated from L.C. Humes High School in Memphis, Tennessee. Wonder if they had the foresight to vote him "Most Likely to Succeed".
(Note: several websites claim Elvis graduated on June 2, and one says the graduation was June 14. According to the official Graceland website, numerous Elvis websites, as well as the books 'Elvis for Dummies' by Susan Doll and 'Why Elvis Left the Building: Revealing Seven Lost Years' by Heart Lanier Shapr, Presley graduated on June 3, 1953.)
1964: The Rolling Stones taped a performance for the television show Hollywood Palace. (Note: numerous websites incorrectly identify June 3 as the date of the show. 'Hollywood Palace' on ABC-TV on Saturday nights. Saturday in 1964 fell on June 6, and the date of the show is confirmed by both the newspaper 'The Baltimore Sun' and the book 'Overweight Sensation: The Life and Comedy of Allan Sherman' by Mark Cohen. What happened on June 3 was not the airing of the show but rather the taping of it.)
1964: Just as the Beatles were preparing to tour Australia, New Zealand, Denmark, the Netherlands and Hong Kong, drummer
Ringo Starr collapsed from exhaustion. Jimmy Nicol temporarily replaced him as drummer for the Beatles for 13 days.
1967: Jefferson Airplane appeared on American Bandstand on ABC-TV, performing the hits "White Rabbit" and "Somebody To Love".
1967: A famous day in the Rock Era as a group from Los Angeles debuted on the chart with their first hit record. They would go on to have 16 hits over the next six years, including two of The Top 500 Songs in the Rock Era*. The song had been released earlier in the week, but on this date, "Light My Fire" debuted, for the Doors.
1967: Scott McKenzie had the biggest mover of the week, climbing from 98 to 55 with "San Francisco".
1967: "Respect" by Aretha Franklin was the new #1 song, replacing "Groovin'" by the Young Rascals. "I Got Rhythm" by the Happenings remained at 3 and Engelbert Humperdinck was at #4 with "Release Me". The rest of the Top 10: "Creeque Alley" by the the Mamas & the Papas, "Him Or Me - What's It Gonna' Be?" from Boise, Idaho's Paul Revere & the Raiders, "The Happening" from the Supremes, Arthur Conley was on his way down with "Sweet Soul Music" dropping to #8, Jefferson Airplane had #9 with "Somebody To Love" and the Temptations climbed to #10 with "All I Need".
1970: Ray Davies flew 6,000 miles across the Atlantic Ocean to New York City and changed the line "Coca cola" in the Kinks' song "Lola" to "Cherry cola" so it could be played on the noncommercial BBC Radio.
1972: Pink Floyd released the Soundtrack to "Obscured By Clouds" on Harvest/EMI Records. (Note: some websites report the date of release as June 2. It was June 3, according to the band's official website.)
1972: The Beach Boys, Joe Cocker, Melanie, Richie Havens and Sha Na Na performed at the Crystal Palace Garden Party at the Crystal Palace Bowl in south London.
1972: Stevie Wonder and the Rolling Stones toured together in concert, opening at the Pacific Coliseum in Vancouver, British Columbia, Canada.
1972: Thick As a Brick became the new #1 album from Jethro Tull.
1972: "Song Sung Blue" reached #1 on the Adult Contemporary chart for Neil Diamond. It would not back down until seven weeks later.
Keep Dr. Hook away from Sylvia...
1972: Roberta Flack's classic "The First Time Ever I Saw your Face" dropped to #3 after six weeks at #1. The Chi-Lites hit #1 with "Oh Girl", holding off the great new Staple Singers song, "I'll Take You There". Al Green was up with "Look What You Done for Me" while Sammy Davis, Jr. had the surprise hit "The Candy Man". The rest of the Top 10: Cat Stevens with "Morning Has Broken", the Rolling Stones with "Tumbling Dice", Joe Tex said "I Gotcha'", Dr. Hook & the Medicine Show, as they were then known, had their first Top 10 as "Sylvia's Mother" moved from 14 to 9 and Commander Cody & His Lost Planet Airmen jumped in with 'Hot Rod Lincoln".
1974: Paper Lace released the single "The Night Chicago Died".
1978: Donna Summer moved from 67 to 38 with "Last Dance".
1978: Johnny Mathis went 21 years and 31 single releases between #1's until finally his duet with Deniece Williams, "Too Much, Too Little, Too Late" hit #1 on this date. John Travolta & Olivia Newton-John climbed up to 2, Andy Gibb edged up one with "Shadow Dancing" and Wings tumbled to #4 with their former #1 "With A Little Luck". The rest of the Top 10: "Feels So Good" at #5 from Chuck Mangione, "The Closer I Get To You" by Roberta Flack and Donny Hathaway, Atlanta Rhythm Section edged up to #7 with "Imaginary Lover", George Benson was at 8 with "On Broadway", ABBA moved from 13 to 9 with "Take A Chance On Me" and Player had a second Top 10 with "This Time I'm In It For Love".
1989: Pink Floyd appeared in concert at Olympijsky Stadium
in Moscow, Russia.
1989: Queen had the #1 album in the U.K. with
The Miracle
.
1990: Sheena Easton, the Average White Band, Big Country, Wet Wet Wet and others performed at the Big Day Festival in Glasgow, Scotland.
1990: Michael Jackson had to be hospitalized with an inflamed rib cartilage in Santa Monica, California. (Note: some websites falsely say Jackson was hospitalized on June 9. Jackson went into the emergency room on Sunday night, June 3 and was hospitalized that night, according to the newspaper 'The Los Angeles Times'.)
1993: U2 signed a $60 million, six-album deal over the next 10 years with Island Records.
1994: Eddie Vedder of Pearl Jam married Beth Liebling in Rome, Italy.
1995: Bryan Adams posted his fourth #1 song with "Have You Ever Really Loved a Woman?".
2000: The truth was beginning to come out about Dickey Betts of the Allman Brothers Band. Betts was arrested after pulling a knife on his wife and then fleeing. When police apprehended him, Betts was sent to a psychiatric unit.
2001: Shaggy began four weeks at the top of the U.K. chart with "Shaggy".
"Fade" helped Staind realize a #1 album...
2001: Staind had the #1 album with Break the Cycle.
2002: Quite a lineup at the Queen's Jubilee concert at Buckingham Palace in London--Paul McCartney, Elton John, Sting, Brian Wilson, Cliff Richard, Ozzy Osbourne, the Corrs and S Club 7 performed.
2003: The Doors settled a lawsuit with departed drummer Stewart Copeland. Copeland had filed the lawsuit arguing breach of contract after Ty Dennis replaced him in the reunited group.
2006: Red Hot Chili Peppers were on top with the album Stadium Arcadium.
2011: Andrew Gold, backup singer for Linda Ronstadt, and solo artist with the hits "Thank You For Being A Friend" and "Lonely Boy", died in his sleep of heart failure in Encino, California at the age of 59 after being treated for renal cancer. (Note: some websites report Gold died in Los Angeles. He died in Encino according to the newspaper 'The New York Times'.)
Born This Day:
1939: Ian Hunter, singer-songwriter of Mott the Hoople and a solo artist, was born in Oswestry, Shropshire, England. (Note: some websites report that Ian was born in 1946, but according to his official website, he was born in 1939.)
1942: Curtis Mayfield, lead singer of the Impressions and a solo star, was born in Chicago, Illinois; died December 26, 1999 in Roswell, Georgia after his health had steadily deteriorated after being paralyzed in 1990. (Note: some websites claim he died in Atlanta, Georgia, but he died at North Fulton Regional Hospital in Roswell, Georgia, according to 'CBS News'.)
1946: Eddie Holman ("Hey There Lonely Girl") was born in Norfolk, Virginia.
1946: Michael Clark, drummer of the Flying Burrito Brothers and the Byrds, was born in Spokane, Washington; died December 19, 1993 in Treasure Island, Florida of liver failure, the result of years of heavy alcohol consumption. (Note: some websites report that Clark was born in New York City, which isn't very specific anyway, given that there are five independent boroughs which make up the city of New York. While there are no credible sources, our best research indicates he was born in Spokane.)
1947: Mickey Finn, percussionist of T. Rex, was born in Coulsdon,
Surrey, England; died of alcohol-related liver problems on January 11, 2003 in Croydon, London, England. (Note: some websites report Finn was born in Thornton Heath, Surrey, England. Several websites report Finn died in Croydon, Surrey England. According to the newspaper 'The Independent', he was born in Coulsdon.
Croydon has not been a part of Surrey since 1965 after the Local Government Act of 1963. Since Finn died 40 years after that change took place, it is impossible for him to have died in Croydon, Surrey, for it was a part of Greater London.)
1950: Suzi Quatro was born in Detroit, Michigan.
1950: Deniece Williams was born in Gary, Indiana.
1952: Billy Powell, keyboard player for Lynyrd Skynyrd, was born in Corpus Christi, Texas; died January 28, 2009 of a suspected heart attack in Orange Park, Florida.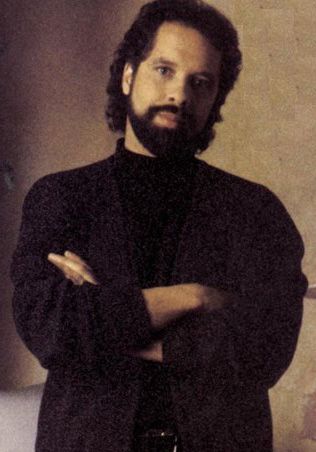 1954: Dan Hill was born in Toronto, Ontario, Canada.
1962: David Cole, one-half of C&C Music Factory, who also produced for Mariah Carey, Whitney Houston, Aretha Franklin, James Brown and others, was born in Johnson City, Tennessee; died January 24, 1995 of complications from AIDS.
1965: Mike Gordon, bassist and vocalist of Phish, was born in Sudbury, Massachusetts.
1971: Ariel Hernandez, singer of No Mercy, was born in Havana, Cuba. (Note: some websites report that Ariel was born in Miami, Florida. While no credible sources exist, our best research indicates he was born in Havana and fled to Miami.)
1971. Gabriel Hernandez, singer with No Mercy and twin brother of Ariel, was born in Havana, Cuba (see above).
1985: Tavion La'Corey Mathis of Pretty Ricky