1954: Fats Domino, Muddy Waters, the Clovers, the Orioles and Little Walter performed at the "Moondog Jubilee of Stars Under the Stars" at Ebbets Field in Brooklyn, New York. (Note: some websites report that the event was on July 31, but the correct date is August 1, according to the Rock and Roll Hall of Fame and Goldmine magazine.)
1960: Aretha Franklin recorded her first non-gospel songs "Today I Sing The Blues", "Over The Rainbow", "Love Is The Only Thing" and "Right Now" at Columbia Recording Studios in New York City.
1960: Elvis Presley was named Public Enemy #1 by the East German newspaper Young World. Which explains why there is no more East Germany--anyone that dumb has no right being a country.
Brian Hyland had his biggest hit...
1960: Brenda Lee remained at #1 for a third week with "I'm Sorry". Brian Hyland had the #2 song--"Itsy Bitsy Teenie Weenie Yellow Polkadot Bikini" while Elvis Presley moved from #14 to #3 with "It's Now Or Never".
1963: Beatles Monthly, a magazine devoted to the group, was first published on this date.
1964: Ringo Starr was a panelist on the British television show Juke Box Jury.
1964: Dean Martin had the #1 Easy Listening song with "Everybody Loves Somebody".
1964: "A Hard Day's Night" by the Beatles was the new #1 song, taking over from "Rag Doll" by the
4 Seasons
.
Jan & Dean
were up strong with "The Little Old Lady From Pasadena", Dean Martin jumped up from 11 to 4 with "Everybody Loves Somebody", the
Supremes
exploded from 18-5 with "Where Did Our Love Go" and
Dusty Springfield
had song #6--"Wishin' And Hopin'".
1965: The Rolling Stones, the Moody Blues, the Walker Brothers and Steam Packet (with lead singer Rod Stewart) were in concert at the London Palladium.
1967: Pink Floyd cancelled their German tour after lead singer Syd Barrett disappeared.
1968: The movie Performance starring Mick Jagger premiered in theaters.
1968: The Jimi Hendrix Experience were in concert at City Park Stadium in New Orleans, Louisiana.
1969: Chicago, Joni Mitchell, the Santana Blues Band, Crosby, Stills & Nash, Booker T. & the M.G.'s, Procol Harum, Johnny Winter, and Iron Butterfly performed on the opening day of the Atlantic City Pop Festival at the Atlantic City Race Track in Hamilton Township, New Jersey.
1970: It was one of the great events in music history and one year later, people were still celebrating. The
Soundtrack to "Woodstock"
was #1 on the Album chart.
Blood, Sweat & Tears 3
rose to #2 while
Cosmo's Factory
from
CCR
moved from 14 to 3.
Self Portrait
by
Bob Dylan
stayed at #4 and
McCartney
was at #5. The rest of the Top 10:
Let It Be
from the Beatles,
Closer to Home
by
Grand Funk Railroad
was at #7,
Live at Leeds
by the
Who
,
Deja Vu
by
Crosby, Stills, Nash & Young
dropped to #9 and
ABC
from the
Jackson 5
was #10.
1970: "Patches" by Clarence Carter moved from #60 to #29 on this date.
1970: The Carpenters remained at #1 on the Easy Listening chart for the fourth week with "Close To You".
The Five Stairsteps had a winner with "O-o-h Child"...
1970: "Close To You" was an across-the-board smash, staying at #1 for the second week. Bread moved to #2 with "Make It With You" and Three Dog Night's former #1 "Mama Told Me (Not To Come)" was at 3 in a fantastic Top 10. Freda Payne was at the #4 position with "Band Of Gold" while Stevie Wonder had the original hit of "Signed, Sealed, Delivered ("I'm Yours)". The rest of the Top 10: The Jackson 5's former #1 "The Love You Save", Eric Burdon had himself a new group (War) and they moved from 14-7 with "Spill The Wine", the Temptations' great song "Ball Of Confusion" was at #8, an awesome summer song from Alive & Kicking--"Tighter, Tighter" entered the Top 10 and the great Five Stairsteps song "O-o-h Child" was at #10.
1971: The Sonny and Cher Comedy Hour debuted on CBS-TV.
1971:
George Harrison
set a shining example by hosting the Concert for Bangladesh at Madison Square Garden in New York City. Ringo Starr,
Bob Dylan
, Eric Clapton, Billy Preston and Ravi Shankar joined him in the benefit concert to fight famine in that country.
1972: The Carpenters were the guests of U.S. President Richard Nixon at the White House.
1973: The rock & roll movie

American Graffiti,
with Ronny Howard, Harrison Ford, Richard Dreyfuss and so many more, opened in theaters. (Note: some websites claim the film opened August 2, but the correct opening is August 1, as confirmed in the book 'George Lucas' by Dana White.)
1973: The Grateful Dead performed at Roosevelt Stadium in Jersey City, New Jersey.
1974: Drummer Keith Moon and guitarist Pete Townshend of the Who joined Eric Clapton on stage at the Omni in Atlanta, Georgia for the song "Layla".
1976: Gladys Knight gave birth to her third child Shanga-Ali.
1977: Meco released his version of "Star Wars".
1978: George Harrison and wife Olivia gave birth to son Dhani.
1980:
George Harrison
started his own production company called "HandMade Films Productions".
1980: Def Leppard made their American debut opening for AC/DC at the Palladium in New York City.
1981: Back when MTV stood for "Music Television", the network debuted at 12:01 a.m., as "Video Killed The Radio Star" by the Buggles was the first video shown. The next video was "The Corporation killed MTV".
1981: Shakin' Stevens conquered the U.K. chart with his remake of "Green Door".
1981: Jealousy reigned as "Jessie's Girl" took over at #1 for Rick Springfield.
1984: Monday fell on this date, of course the date that record companies released singles to radio stations so that they could appear in the trade magazines for the weekend. Stevie Wonder released "I Just Called To Say I Love You".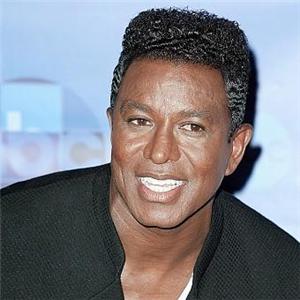 1984: Jermaine Jackson and Whitney Houston appeared on the television soap opera As the World Turns.
1986: Jerry Garcia of the Grateful Dead was released from a hospital, three weeks after falling into a diabetic coma.
1987: Dave Stewart of the Eurythmics married Siobhan Fahey of Bananarama in Normandy, France. You put all that into a gene pool and I'm not sure what kind of music you get.
1987: Los Lobos earned the top spot in the U.K. with their remake of "La Bamba".
1987: Steve Winwood was enjoying a huge comeback as he gained the #1 spot on the Adult Contemporary chart with "Back In The High Life Again".
Suzanne Vega's powerful song "Luka"...
1987: Bob Seger rose to #1 with "Shakedown". U2 moved up to the runner-up spot with "I Still Haven't Found What I'm Looking For", Heart's "Alone" fell after three weeks at #1, George Michael had #4--"I Want Your Sex" and Gloria Estefan had a smash in "Rhythm Is Gonna' Get You". The rest of the Top 10: T'Pau with "Heart And Soul", the Jets rose quickly with "Cross My Broken Heart", Suzanne Vega's "Luka" was the talk of the land going up from 15-8, Whitney Houston's former #1 "I Wanna' Dance With Somebody" was song #9 and Robbie Nevil moved into the Top 10 with "Wot's It To Ya".
1988: One year after its release, the album Hysteria was still going strong. Def Leppard released the single "Love Bites", which would become hit #6 and the fifth Top 10 song from the landmark album.
1989: Roxette released the single "Listen To Your Heart" from the great movie Pretty Woman starring Richard Gere & Julia Roberts.
1989: Eric Clapton performed in Mozambique in front of 100,000 fans with all proceeds going to help the struggling country.
1992: Elton John's 43rd Adult Contemporary hit was another chart-topper for one of the Rock Era's top superstars--"The One" was #1 for a second week.
1992: En Vogue took over at #1 on the R&B chart with "Giving Him Something He Can Feel".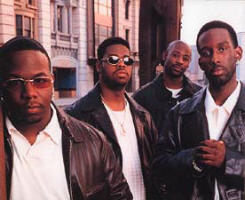 1992: Boyz II Men jumped from #32 to #8 on this date with "End Of The Road".
1994: The Rolling Stones began a tour at RFK Stadium in Washington, D.C.
1994: Michael Jackson and Lisa Marie Presley announced that they had been married 11 weeks previously (on May 26th) in the Dominican Republic.
1996: MTV began another channel to be called M2.
1996: Bill Buchanan of Buchanan and Goodman died of cancer in Los Angeles at the age of 66.
1998: The Spice Girls made it seven #1's in the U.K. with "Viva Forever".
2000: AC/DC began their Stiff Upper Lip tour at Van Andel Arena in Grand Rapids, Michigan.
2004: Busted had the top U.K. song with "Thunderbirds/3 A.M.".
2004: The Red Hot Chili Peppers moved to the top of the U.K. Album chart with
Live at Hyde Park
.
2004: Ashlee Simpson reached #1 in the U.S. with her album Autobiography.
2007: Prince began 21 sold-out concerts at 02 Arena in London.
2009: Daughtry had the top album with Leave This Town.
Born This Day:
1898: Morris Stoloff, arranger ("Moonglow and Theme From 'Picnic'" from 1958), was born in Philadelphia, Pennsylvania; died April 16, 1980 in Woodland Hills, California.
1942: Gerry Garcia, leader and guitarist of the Grateful Dead, was born in San Francisco, California; died August 9, 1995 of a heart attack while in a drug rehabilitation facility in

Forest Knolls, California

.
1946: Boz Burrell, bass guitarist of Bad Company and King Crimson, was born in Holbeach, Lincolnshire, England; died September 21, 2006 of a heart attack in Marbella, Spain.
1947: Rick Coonce, drummer of the Grass Roots, was born in Los Angeles, California; died of heart failure in Nanaimo, British Columbia, Canada February 25, 2011.
1947: Rick Anderson, bassist of the Tubes, was born in St. Paul, Minnesota.
1951: Tim Bachman, guitarist and co-founder of Bachman-Turner Overdrive, was born in Winnipeg, Manitoba, Canada.
1951: Tommy Bolin, elite guitarist with Deep Purple and the James Gang, was born in Sioux City, Iowa; died of drugs in Miami, Florida December 4, 1976.
1953: Robert Cray ("Smoking Gun") was born in Columbus, Georgia.
1958: Robert Buck, a founding member, songwriter and guitarist of 10,000 Maniacs, was born in Jamestown, New York; died of multiple organ failure caused by liver disease December 19, 2000 in Pittsburgh, Pennsylvania. (Note: some websites insist he was born August 3, but he was born August 1, according to the newspaper 'The New York Times' and ABC News.)
1958: Michael Penn ("No Myth" from 1989) was born in Manhattan, New York City. (Note: some websites say Penn was born in Greenwich Village, New York. Greenwich Village is not a city; rather, it is a neighborhood in Manhattan.)
1959: Joe Elliott, lead singer of Def Leppard, was born in Sheffield, West Riding of Yorkshire, England.
1960: Suzi Gardner, guitarist and vocalist of L7, was born in Sacramento, California. (Note: one website reports she was born in Altus, Oklahoma. We researched in depth and do not know where they got that from.)
1960: Chuck D (real name Carlton Douglas Ridenhour) of Public Enemy was born in Roosevelt, New York. (Note: some websites report he was born in Queens, but according to both 'MTV' and the Long Island Hall of Fame, he was born in Roosevelt. Incidentally, Long Island is not a city or a state, so sites listing Long Island as a birthplace did not research Chuck's birth certificate.)
1963: Coolio (Artis Leon Ivey, Jr.) who had a smash #1 with the remake of Stevie Wonder's "Gangsta' Paradise", was born in Monesson, Pennsylvania. (Note: some websites report he was born in Compton, California; Coolio was born in Monesson, then later moved to Compton.)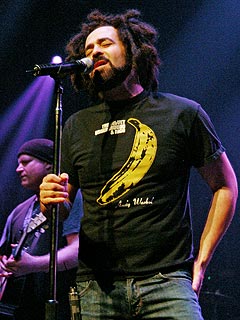 1964: Adam Duritz, lead singer of the Counting Crows, was born in Baltimore, Maryland.
1968: Dan Donegan, guitarist of Disturbed, was born in Oak Lawn, Illinois.
1981: Ashley Parker Angel of O-Town was born in Redding, California.