1956: Elvis Presley performed at the Olympia Theater in Miami, Florida, where he would do seven shows in two days.
1959: The Kingston Trio were on the cover of Life magazine.
1959: "What'd I Say" by Ray Charles moved into the #1 slot on the R&B chart.
1959: "The Three Bells" by the Browns moved from #63 to #32 on this date.
1963: After nearly 300 shows at the famous Cavern Club in Liverpool, England, the Beatles did their final Cavern Club show.
1963: Joan Baez invited Bob Dylan to perform at her show in Camden, New Jersey.
1963: "Fingertips, Part 2" by Little Stevie Wonder topped the R&B chart.
1963: It was one of the greatest times in American history, a time of prosperity, not a care in the world, we didn't bother anyone and no one bothered us. We had a great young President who inspired us and the sky was the limit. Little did we know what was around the corner. But for the moment, it was easy to laugh and novelty records were in vogue, such as "Hello Mudduh, Hello Fadduh!" from Allan Sherman, which was the highest debuting song of the week at #45.
1963: "Blowin' In The Wind" by
Peter, Paul & Mary
ruled the Easy Listening chart.
1964: Follow the Beatles, a documentary about the group as they filmed A Hard Day's Night, was shown on the BBC in the U.K.
1967: The Jimi Hendrix Experience played for the first of five nights at the Salvation Club in New York City.
1968: Steppenwolf, Sonny & Cher, Alice Cooper, Canned Heat, the Chambers Brothers, Country Joe and the Fish, and the Paul Butterfield Blues Band were in Costa Mesa for the premiere of the two-day Newport Pop Festival.
1968: Carl Wilson of the Beach Boys was indicted for failure to report for civilian duty in lieu of serving two years in the army.
1968: The Beat of the Brass from Herb Alpert & the Tijuana Brass remained #1 on the Album chart, but Wheels of Fire from Cream rose from 28 to 2. Bookends from Simon and Garfunkel wasn't dropping much. Richard Harris had the album A Tramp Shining at 4 while the Soundtrack to "The Graduate" was #5. The rest of the Top 10: Look Around from Sergio Mendes & Brasil '66, Are You Experienced? from the Jimi Hendrix Experience at #7 after 49 weeks, Aretha Franklin moved from 29-8 with Aretha Now, the Rascals' Greatest Hits Time Peace moved from 52 to 9 and Andy Williams had the #10 album with Honey.
The great sound of the 5th Dimension...
1968: The Doors made one of the biggest leaps to #1 in the Rock Era (9-1) with "Hello, I Love You". Mason Williams was close behind with "Classical Gas" while the 5th Dimension had #3--"Stoned Soul Picnic". "Grazing In The Grass" from Hugh Masekela was the former #1 and Donovan moved up with "Hurdy Gurdy Man". The rest of the Top 10: "Jumpin' Jack Flash" from the Rolling Stones, "Lady Willpower" at 7 from Gary Puckett (from Twin Falls, Idaho) & the Union Gap, the great instrumental "The Horse" by Cliff Nobles & Company, the Vogues had their first Top 10 in three years with "Turn Around, Look At Me" and Cream entered the Top 10 with their great song "Sunshine Of Your Love".`
1968: "Grazing In The Grass" from Hugh Masekela maintained its hold on #1 for a fourth week on the R&B chart.
1968: "This Guy's In Love With You" by Herb Alpert was #1 for the ninth week on the Easy Listening chart.
1969: Creedence Clearwater Revival released their seminal album Green River on Fantasy Records
1969: Three Dog Night, the Moody Blues, Joe Cocker, Janis Joplin, Canned Heat, Little Richard, the Sir Douglas Quintet, Dr. John, and Mothers of Invention performed on the final day of the Atlantic City Pop Festival at Atlantic City Race Track in Atlantic City, New Jersey.
1971: Paul McCartney announced that he had formed a new band called Wings with his wife Linda and former Moody Blue guitarist Denny Laine.
1971: The
Eagles
performed their first concert as a band in Aspen, Colorado.
1973: Stevie Wonder released the creative album Innervisions on Tamla Records.
1973: The Eagles, Jim Croce, and Ike & Tina Turner were featured on the campus of UCLA in Westwood for the ABC television show In Concert.
1973: "Please Come To Boston", that great tune from Dave Loggins, was #1 on the Easy Listening chart.
1974: Labelle released the single "Lady Marmalade".
1974: Guitarist Jeff Baxter and drummer Jim Hodder left Steely Dan; Baxter joined the Doobie Brothers.
1974: Bruce Springsteen opened for Anne Murray in New York City at the Schaefer Music Festival at Central Park.
1974: Roberta Flack rose to #1 on the R&B chart with "Feel Like Makin' Love".
Everyone was singing it in 1974...
1974: "Annie's Song" by John Denver remained at #1, holding off Elton John's "Don't Let The Sun Go Down On Me". Roberta Flack moved to challenge with "Feel Like Makin' Love", Steely Dan was up one with "Rikki Don't Lose That Number" and Paper Lace had a hot song (14-6) with "The Night Chicago Died". The rest of the Top 10: "The Air That I Breathe" from the Hollies, the Righteous Brothers were at 7 with "Rock And Roll Heaven", Dave Loggins and "Please Come To Boston", Chicago's "Call On Me" at #9 and Blue Magic's Top 10 song "Sideshow".
Steely Dan reached the Top 10...
1974: Some good albums here--Caribou from Elton John remained at #1 for the third week while John Denver held on to #2 with Back Home Again. Bob Dylan & the Band combined for the #3 album--Before the Flood and Rick Wakeman's solo release Journey to the Centre of the Earth dropped to #4. Eric Clapton moved from 20 to 5 with 461 Ocean Boulevard and Bachman-Turner Overdrive II was up to #6. The rest of the Top 10: On Stage from Loggins & Messina Band on the Run from Paul McCartney & Wings, Tres Hombres by ZZ Top was at #9 and Pretzel Logic by Steely Dan crawled into the Top 10.
1985: Madonna earned her first #1 in the U.K. with "Into The Groove".
1985: Aretha Franklin's "Freeway Of Love" was the new #1 on the R&B chart.
1985: Tears for Fears let it all out and "Shout" resulted in a #1 song, taking over from "Everytime You Go Away" by Paul Young. Sting had his first solo hit with "If You Love Somebody Set Them Free" and Whitney Houston came in fourth with "You Give Good Love".
1987: Def Leppard released the landmark album
Hysteria
.
1989: The Rolling Stones recorded the video for the song "Mixed Emotions".
1991: Metallica held a party at Madison Square Garden in New York City to launch their self-titled album.
1991: "Summertime" by D.J. Jazzy Jeff & the Fresh Prince (Will Smith) moved to #1 on the R&B chart.
1991: "(Everything I Do) I Do It For You" by Bryan Adams was the new #1 AC song.
1994: Sheryl Crow released her debut album
Tuesday Night Music Club
on A&M Records.
1996: The #1 album isn't worth mentioning, but #2 was Jagged Little Pill by Alanis Morissette after 58 weeks.
2000: Pearl Jam opened the first leg of their North American tour at the Virginia Beach Amphitheater in Virginia Beach, Virginia.
2001: Whitney Houston signed a recording contract with Arista Records for over $100 million. (according to 'Billboard' and 'The Los Angeles Times', the news was announced August 3.)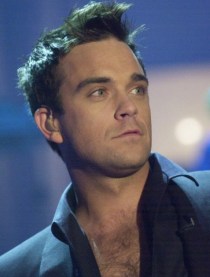 2003: Robbie Williams joined former Take That member Mark Owen to sing the group's hit "Back For Good" in Knebworth, England.
2003: "Breathe" by Blu Cantrell debuted on the Singles chart.
2003: Roger Daltrey played the part of Doctor Dolittle in a performance of My Fair Lady at the Hollywood Bowl in California

.
2003: The Coral owned the #1 album in the U.K. with Magic & Medicine.
2004: The long-anticipated reunion of Traffic had to be canceled because of drummer Jim Capaldi's severe gastric ulcer.
2005: In today's episode of "Inmates Run Rap Music", Memphis rapper (sorry Memphis) Project Pat was released from prison after three years for illegal felony possession of a firearm. Firearms are for patriots and homeowners, not for losers.
2005: Melissa Etheridge announced that after nine months, she was cancer free.
2007: Brian May, elite guitarist of Queen, handed in his PhD thesis in astrophysics at Imperial College in London, 36 years after quitting it to join Queen. May had been studying the formation of "zodiacal dust clouds".
2007: DNA testing on nearly a dozen people who claimed to be children of James Brown revealed that at least two of them were. Why all of a sudden? It was time for the will to be distributed. (Note: several websites incorrectly report that the news broke on August 5. A spokesman for Brown said this information on Friday night, August 3 according to the newspapers 'The New York Daily News' and 'The Seattle Times'.)
2008: Rick Springfield was given the key to the town of Crown Point, Indiana.
2008: Louis Teicher of Ferrante & Teicher died of a heart attack in Highlands, North Carolina at the age of 83.
2008: Erik Darling of the Rooftop Singers ("Walk Right In") and Tarriers ("Banana Boat Song") died in Chapel Hill, North Carolina of Burkitt's Lymphoma at the age of 74. (Note: some websites claim Darling died on August 2. He died August 3, according to the newspaper 'The Washington Post' and other reputable sources.)
2010: Dave Mustaine of Megadeth released the autobiography Mustaine: A Heavy Metal Memoir.
2013: Nat Weiss, attorney/manager who was responsible for merchandising for the Beatles in the United States, died in New York City. Weiss also worked with James Taylor, Cat Stevens, the Romantics, Miles Davis, Peter Asher, Stanley Clarke, the Mavavishnu Orchestra, Jan Hammer, the Cyrkle and Tommy Bolin.
Born This Day:
1924: Gordon Stoker, singer with the Jordanaires, who backed Elvis Presley on such songs as "Don't Be Cruel" and "Are You Lonesome Tonight", and also worked with Connie Francis, Johnny Horton, Patsy Cline, Jim Reeves, Julie Andrews and Tammy Wynette,was born in Gleason, Tennessee; died March 27, 2013 in Brentwood, Tennessee.
1926: Tony Bennett was born in Queens, New York.
1929: Arthur Wood of Climax Blues Band was born in Burslem, Staffordshire, England.
1936: Kenny Hodges, bassist and vocalist of Spanky and Our Gang, was born in Jacksonville, Florida; died January 29, 2013 in Papillion, Nebraska after developing viral pneumonia.
1939: Jimmy Nicol, the drummer who temporarily filled in for Ringo Starr for nine Beatles concerts in 1964 after Ringo was hospitalized with tonsillitis, was born in London.
1941: Beverly Lee of one of the top girl groups of all-time, the Shirelles, was born in Passaic, New Jersey. (Note: several websites report Beverly was born in 1942. The Rock and Roll Hall of Fame indicates she was born in 1941.)
1946: John York, bassist and guitarist with the Byrds, was born in White Plains, New York.
1949: B.B. Dickerson, bass guitarist of War, was born in Torrance, California.
1951: Johnny Graham, guitarist and vocalist of Earth, Wind and Fire, was born in Louisville, Kentucky.
1953: Ian Bairnson, multi-instrumentalist of Pilot ("Magic" in 1975) and the Alan Parsons Project, was born in Lerwick, Shetland Isles, Scotland. (Note: some websites report that Ian Brainson of Pilot was born on this date. There was never an Ian Brainson in Pilot--the correct spelling is Bairnson.)
1961: Lee Rocker, double bass player of the Stray Cats, was born in Massapequa, New York. (Note: some websites state that Rocker was born in Massapequa, Long Island, New York, or Long Island, New York. Long Island is neither a city nor a state--the correct birthplace is Massapequa.)
1963: Ed Roland, guitarist, vocalist and songwriter of the great group Collective Soul was born in Stockbridge, Georgia. (Note: some websites report Roland was born in Atlanta, Georgia, and the infamous 'Allmusic.com' insists he was born in Stockbridge, California. Roland was born in Stockbridge, a suburb of Atlanta. There are several Stockbridge Avenues in California--Redwood City, Atherton, and El Sereno, but sorry, 'Allmusic', no cities named Stockbridge in California.)
1963: James Hetfield, co-founder, songwriter, lead singer and rhythm guitarist of
Metallica
was born in Downey, California.
1966: Dean Sams, songwriter and keyboardist of Lonestar, was born in Garland, Texas.
1970: Stephen Carpenter, co-founder and lead guitarist of the Deftones, was born in Sacramento, California.
1971: Deirdre Roper of Salt-n-Pepa, was born in Brooklyn, New York.
1985: Holly Arnstein, lead singer of Dream ("He Loves U (sp) Not"), was born in Hollywood, California.