The top group of the 50's was born...
1956: The self-titled album by the Platters was released on Mercury Records.
1956: Buddy Holly's doctor gave him contact lenses for his 20/800 eyesight (didn't know they were around back then!), but Buddy could not get used to them, so his trademark glasses remained.
1959: Cliff Richard starred in his first movie, Serious Charges.
1963: The Beatles performed at the Rink Ballroom in Sunderland, England.
1965: The Rolling Stones, Boise, Idaho's Paul Revere and the Raiders, the Byrds and the Beau Brummels appeared at the Civic Auditorium in San Francisco.
1966: Apparently lots of people could identify with this song--the Lovin' Spoonful rose from 65 to 25 with "Did You Ever Have to Make Up Your Mind?"
1966: Herb Alpert & the Tijuana Brass owned not only the #1 album (for a fifth week) with Going Places, but the #2 album as well, Whipped Cream & Other Delights.
1968: Paul McCartney and John Lennon appeared on The Tonight Show, which was guest hosted by Joe Garagiola.
1968: The Rascals recorded "People Got To Be Free".
1969: Lead singer Dennis Yost and bassist Wally Eaton of Classics IV were seriously hurt in a car crash near Atlanta, Georgia. Eaton was never able to tour with the group after that.
1969: Drummer Martin Lamble of Fairport Convention were killed in a car crash in London while returning from a concert in Birmingham. Jeanne Franklin, girlfriend of guitarist Richard Thompson, was also killed in the crash.
1976: Former Yardbirds member Keith Relf was electrocuted by his son's electric guitar at his home in London at the age of 33.
1977: The Talking Heads performed at the Rock Garden in London. Brian Eno was in the audience and eventually became their producer.
1977: For the third week, Marvin Gaye held on to #1 on the R&B chart with "Got to Give It Up".
1977: Leo Sayer had a #1 song with "When I Need You". "Sir Duke" by Stevie Wonder waited its turn with the classic "Hotel California" dropping to #3. Glen Campbell's "Southern Nights" came in next followed by "Couldn't Get It Right" from the Climax Blues Band. The rest of the Top 10: "Right Time Of The Night" from Jennifer Warnes, the Atlanta Rhythm Section with "So In To You", "I'm Your Boogie Man" from KC and the Sunshine Band at #8, Marvin Gaye with "Got To Give It Up" and Rose Royce had a great song entering the top 10--"I Wanna' Get Next To You".
1977: The Eagles held off Rumors for a seventh week at #1 on the Album chart with Hotel California.
1983: They first sang together in a group called the Tourists from 1977-1980. They formed a duo and on this date, the Eurythmics debuted on the chart with their first single. They were a handful of artists to go all the way to #1 with their debut. They had 15 hits in the 1980's, but none bigger than their first--"Sweet Dreams (Are Made Of This)".
1983: There aren't too many times in the Rock Era when two amazing acts debuted on the chart for the first time simultaneously. This artist started out as the lead singer of a group called Blackjack in the late 1970's. On this date, his first career single debuted on the chart. He has had a tremendous career to this day, and he is one of The Top Adult Contemporary Artists of the 1990's and one of The Top 100 Artists of the Rock Era*. His first single, which only reached #82 (a bit underrated), was "Fool's Game", by Michael Bolton.
Thomas Dolby blinded us with science...
1983: "Beat It" spent a third week at #1 for Michael Jackson. David Bowie's "Let's Dance" was #2, followed by "Jeopardy" from the Greg Kihn Band, "Overkill" by Men At Work and Thomas Dolby's "She Blinded Me With Science". The rest of the Top 10: The former #1 from Dexys Midnight Runners, "Come On Eileen", took position #6, Irene Cara had a monster hit moving from 13-7--"Flashdance", Prince moved to #8 with "Little Red Corvette", Laura Branigan entered the Top 10 with "Solitaire" and After the Fire hung on to #10 with "Der Kommissar".
1983: Thriller by Michael Jackson was #1 for a 12th week on the Album chart.
1984: Tina Turner released her comeback single, "What's Love Got to Do With It". (Note: some naïve website owners claim Turner released the song June 4. "What's Love Got To Do With It" debuted on the Singles chart on May 19--it is physically impossible for a song to be included on the Singles chart if it has not yet been released as a single.)
1985: Michael Jackson was given a humanitarian award from United States President Ronald Reagan at the White House.
1987: Frank Sinatra condemned apartheid in South Africa.
1988: Atlantic Records celebrated their 40th anniversary with a nearly-non stop 13 hour concert at Madison Squard Garden in New York City. The former surviving members of Led Zeppelin reunited with John Bonham's son, Jason on drums.
1988: Al B. Sure enjoyed a third week at #1 on the R&B chart with "Nite And Day".
1988: Foreigner reached #1 on the Adult Contemporary chart with "I Don't Want to Live Without You".
Johnny Hates Jazz--one of the great One-Hit Wonders
1988: Gloria Estefan had a #1 with "Anything For You". Johnny Hates Jazz had one of the top songs ever to peak at #2--"Shattered Dreams", while "Wishing Well" from Terence Trent D'Arby was at #3, George Michael's great song "One More Try" rose from 14 to 4 and Natalie Cole's cover of "Pink Cadillac" remained at #5.
1988: Faith by George Michael regained the #1 spot on the Album chart ten weeks after it had fallen from the top. The Soundtrack to "Dirty Dancing" slipped to second.
1992: KISS released the album Revenge, featuring new drummer Eric Singer.
1993: Duran Duran performed at Tower Records in Los Angeles in a show broadcast live to Tokyo, London and Sydney. (Note: some websites claim the show was May 15. Incorrect--according to the newspaper 'The Los Angeles Times' and an article in 'Billboard' magazine dated May 22, the show was May 14.)
1993: It was time to pick up some music history at an auction at Christies in London. The acoustic guitar that Elvis used in his first recordings in 1954 was up for bid and it sold for £130,285 ($152,000). Four costumes worn by KISS sold for £20,000 ($35,385).
1994: After four weeks at #1 and four weeks at #2, "The Sign" by Ace of Base had now climbed back up to the top and remained there for another week.
1998: George Michael pleaded "no contest" to committing a lewd act in a park restroom.
1998: Frank Sinatra died at the age of 82 of a heart attack in Los Angeles.
2004: Chris Martin of Coldplay and his wife, actress Gwyneth Paltrow, became the parents of a baby girl in London.
2006: The Red Hot Chili Peppers reached #1 on the U.K. Album chart with Stadium Arcadium.
2007: Bobby Darin was inducted into the Las Vegas Walk of Stars posthumously on what have been his 71st birthday.
2008: Metallica kicked off a tour at the Wiltern Theater in Los Angeles, California.
Born This Day:
1928: Will "Dub" Jones, singer of the Coasters, was born in Shreveport, Louisiana; died January 16, 2000 in Long Beach, California from the effects of diabetes.
1932: Bob Johnston, who produced the albums Parsley, Sage, Rosemary and Thyme and Sounds of Silence by Simon & Garfunkel and Highway 61 Revisited and Blonde on Blonde for Bob Dylan, died August 14 in Nashville, Tennessee. Johnston also produced for Aretha Franklin, the Byrds, Johnny Cash, Patti Page, and Leonard Cohen, among others.
1936: Bobby Darin (
Walden Robert Cassato) was born in the Bronx, New York; died December 20, 1973 at the age of 37 after not taking medication for his heart and developing blood poisoning in Los Angeles.
1936: Charlie Gracie ("Butterfly") was born in Philadelphia, Pennsylvania.
1943: Derek Leckenby, guitarist of Herman's Hermits, was born in Leeds, West Yorkshire, England; died June 4, 1994 of non-Hodgkin lymphoma. (Note: several websites naively say that Leckenby was born in Leeds, West Yorkshire, England. Leeds did not become part of the county of the county of West Yorkshire until 1974, long after Leckenby was born. In 1943, Leeds was part of the county West Riding of Yorkshire.)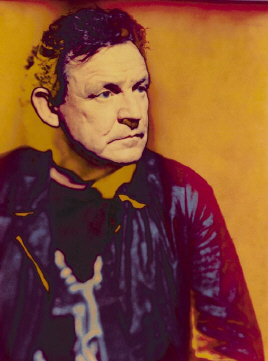 1943: Jack Bruce, bassist for Cream, was born in Bishopbriggs, Scotland. (Note: some websites claim Bruce was born in Glasgow, Scotland. According to the newspapers 'The Herald Scotland' and 'The Express", Bruce was born in Bishopbriggs.)
1944: Troy Shondell (real name Gary Shelton), who had the Top 10 hit "This Time" in 1961, was born in Fort Wayne, Indiana.
1946: Gene Cornish, guitarist and harmonica player of the Young Rascals, was born in Toronto, Ontario, Canada.
1947: Al Ciner, guitarist of the American Breed ("Bend Me, Shape Me" from 1967") and later a member of Three Dog Night, was born in Chicago, Illinois.
1952: David Byrne, guitarist of the Talking Heads, was born in Dumbarton, Scotland.
1952: Tom Cochrane, lead singer of Red Rider and a solo artist, was born in Lynn Lake, Manitoba, Canada.
1953: John Rutsey, drummer of Rush, was born in Thunder Bay, Ontario, Canada; died May 11, 2008 in his sleep of an apparent heart attack resulting from complications of diabetes in Toronto, Ontario, Canada.
1960: Shelley Preston of Bucks Fizz, was born in Hillingdon, Middlesex, England. (Note: some websites naively report that Preston was born in Hillingdon, London. While Hillingdon, a Borough of London, is today located in the county of Greater London, Hillingdon was part of the county of Middlesex until 1974. Preston was born long before there was such a thing as the county of London.)
1962: Ian Astbury, songwriter and lead vocalist of the Cult, was born in Heswall, Merseyside, England. (Note: 'Allmusic.com' and 'Billboard' magazine naively and lazily say Astbury was born in the county of Merseyside, and some websites follow suit and say he was born in Heswall, Merseyside. Astbury was born in the town of Heswall. Heswall is today located in the county of Merseyside, but until 1974, Heswall was in the county of Cheshire. That is long after Astbury was born, and thus you will never see the county of Merseyside listed on Ian's official birth certificate.)
1963: C.C. DeVille (real name Bruce Anthony Johannesson), elite guitarist of Poison, was born in Brooklyn, New York.
1966: Mike Inez, bass guitarist of Alice in Chains, was born in San Francisco, California. (Note: some websites report that Inez was born in San Fernando. According to 'Time' magazine, he was born in San Francisco.)
1966: Fabrice Morvan of Milli Vanilli was born in Paris, France. (Note: some websites report that he was born in Guadeloupe. According to Morvan's official website, he was born in Paris.)
1966: Raphael Saadiq, bassist and vocalist of Tony! Toni! Tone!, was born in Oakland, California.
1969: Danny Wood of New Kids on the Block, was born in Boston, Massachusetts.
1973: Natalie Appleton of All Saints, was born in Mississauga, Ontario, Canada.
1973: Shanice (Lorraine Wilson-Knox) was born in Pittsburgh, Pennsylvania.
1976: Hunter Burgan, bass guitarist of AFI, was born in Long Beach, California. (Note: some websites claim Burgan was born in Grass Valley, California. According to the AFI official website, Burgan was born in Long Beach and grew up in Grass Valley.)