1958: "Jerry Lee Lewis Day" was held in Lewis's hometown of Ferriday, Louisiana.
1963: Joan Baez, Bob Dylan, Peter, Paul & Mary and Pete Seeger performed at the first Monterey Folk Festival in Monterey, California.
1965: Jackie DeShannon released the single "What the World Needs Now Is Love". But she could have just as well released the song today.
1967: The Bob Dylan documentary Don't Look Back, reliving Dylan's 1965 British tour, premiered at the Presidio Theater in San Francisco, California.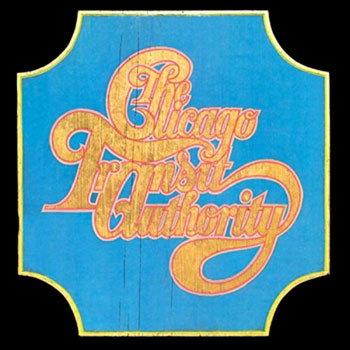 1969: The album
Chicago Transit Authority
was released to debut the career of the classic supergroup. They shortened their name to Chicago after the Transit Authority in the windy city filed suit against the use of their name.
1969: The Soundtrack to "Hair" had a hold on #1 on the album chart for the fourth straight week. Blood, Sweat & Tears was #2, Glen Campbell's Galveston was #3 and Nashville Skyline from Bob Dylan was #4. The rest of the Top Ten: Donovan's Greatest Hits, Cloud Nine by the Temptations was #6, In-A-Gadda-Da-Vida, featuring the song of the same name by Iron Butterfly, was #7, Creedence Clearwater Revival had #8 with Bayou Country, Help Yourself by Tom Jones fell to 9 and the debut from Led Zeppelin entered the Top Ten.
A great time to be alive, listening to "Aquarius" by the great 5th Dimension
1969: "Aquarius/Let the Sunshine In" by 5th Dimension was once again the #1 song on the Adult Contemporary chart.
1969: "Aquarius" remained as the #1 song in the land for a sixth week, making it one of the top 20 Songs of the Rock Era to that point. "Hair" by the Cowsills was #2 while the Beatles climbed from 10 to 3 with "Get Back". "It's Your Thing" from the Isley Brothers was song #4 and the great One-Hit Wonder song from Mercy--"Love (Can Make You Happy)" moved from 11 to 5. The rest of the Top Ten: The great instrumental "Hawai'i Five-O" from the television show of the same name by the Ventures was #6, Simon & Garfunkel climbed to #7 with their classic "The Boxer", Donovan's probing song "Atlantis" was #8, Ray Stevens kept things light at #9 with "Gitarzan" and the Guess Who reached the Top Ten with "These Eyes".
1971: Hamilton, Joe Frank & Reynolds released the single "Don't Pull Your Love".
1971: The popular musical Godspell debuted in New York City.
1974: Frankie Avalon hosted The Midnight Special, featuring Sam & Dave, Fabian and Shirley & Lee.
1974: Elton John performed "Candle in the Wind" and "Rocket Man" in his television special Say Goodbye to Norma Jean and Other Things on ABC.
1975: Dumb ol' Mick Jagger. Put his hand through a window at a restaurant in Long Island, New York. Required 20 stitches.
1975: "Rainy Day People" reached #1 on the Adult Contemporary chart for Canada's Gordon Lightfoot.
1975: Elton John's album Captain Fantastic and the Brown Dirt Cowboy was released, becoming the first album in history to be certified platinum on its first day of release.
Earth, Wind & Fire were one of the great groups of all-time
1975: That's the Way of the World, the Soundtrack to the movie from Earth, Wind & Fire, reached #1 on the chart as Chicago VIII dropped to #2. The Soundtrack to "Tommy" was #3, followed by Led Zeppelin's Physical Graffiti and Bad Company's Straight Shooter. The rest of the Top Ten: Have You Never Been Mellow from Olivia Newton-John, the Soundtrack to "Funny Lady" at #7, An Evening with John Denver, the singer's live album at #8, Welcome To My Nightmare from Alice Cooper was #9 and Hearts from America was #10.
The Ozarks enjoyed their biggest hit "Jackie Blue"
1975: It was a pretty solid Top 10--"He Don't Love You (Like I Love You)" by Tony Orlando & Dawn was #1 for a third week, Freddy Fender had #2 "Before the Next Teardrop Falls" and "Jackie Blue", the great Ozark Mountain Daredevils song, was #3. Earth, Wind & Fire moved up to 4 with "Shining Star" and the Carpenters hit the top five with "Only Yesterday". The rest of the Top Ten: The Blackbyrds were at 6 with "Walking in Rhythm", "Thank God I'm a Country Boy" by John Denver moved from 14-7, Ace featuring great lead singer Paul Carrack moved into the Top Ten with "How Long", Paul Anka's "I Don't Like To Sleep Alone" was at #9 and the former #1 with the long title "(Hey Won't You Play) Another Somebody Done Somebody Wrong Song" by B.J. Thomas was #10.
1978: The Carpenters television special Space Encounters aired on ABC.
1978: Andy Gibb and ABBA were the guests on Olivia Newton-John's special Olivia on ABC-TV.
1978: Thank God It's Friday, starring Donna Summer, premiered in Los Angeles.
1980: Peter Criss left Kiss to begin a solo career.
1980: Paul and Linda McCartney were the guests on the television show
Saturday Night Live
.
1980: The Soundtrack to "Urban Cowboy", one of the best soundtrack albums of the rock era, was released.
1980: "Let's Get Serious" by Jermaine Jackson reached #1 on the R&B chart.
1980: "The Rose", the title song from the movie in which she starred in, was #1 on the Adult Contemporary chart for Bette Midler.
1980: Against the Wind, the great Bob Seger album, was #1. Pink Floyd was stuck at 2 with The Wall, while Glass Houses by Billy Joel and Mad Love by Linda Ronstadt maintained their positions for a fifth week.
Christopher Cross's first single was well received...
1980: "Call Me" from Blondie remained #1 for the fifth week and it wasn't done yet. "Ride Like the Wind" by Christopher Cross would have to settle for being one of the top #2 songs in history. Air Supply had #3 with "Lost In Love" while "Funkytown" from Lipps, Inc. moved from 19 to 4. The rest of the Top Ten: "With You I'm Born Again" from Billy Preston & Syreeta was #5, "Sexy Eyes" by Dr. Hook held down #6, Billy Joel remained at 7 with "You May Be Right", "Don't Fall in Love With a Dreamer" by Kenny Rogers and Kim Carnes edged up to #8, "Another Brick in the Wall" by Pink Floyd fell to #9 and Ambrosia had a huge hit on their hands at #10 with "Biggest Part Of Me".
1986: Genesis released the single "Invisible Touch".
1986: "On My Own" from Michael McDonald and Patti Labelle, was #1 on the R&B chart, where it would spend four weeks at the top.
1986: "Greatest Love Of All" by Whitney Houston was once again #1 on the Adult Contemporary chart.
1986: Incredibly, Whitney Houston climbed back to #1 on the album chart in its 60th week of release.
1986: The smash "Greatest Love Of All", which reached #1 on this date, was largely the reason for the resurgence in the
Whitney Houston
album.
1987: Tom Petty's home in Encino, California was consumed by a fire, causing a million dollars in damage.
1989: Jack Hall, guitarist of Wet Willie, died.
1992: Lawrence Welk died of pneumonia in Santa Monica, California at the age of 89.
1993: Barry Manilow was on the CBS-TV show Murphy Brown.
1995: Chuck Berry, Fats Domino and Little Richard played in Sheffield, London, their first time together on stage.
1999: Bruce Fairbairn died at the age of 49. He produced albums by Aerosmith, Bon Jovi and Krokus.
Hands off our name!
1999: No Doubt filed a lawsuit against a clothing manufacturer with the same name, claiming the company violated No Doubt's copyright service mark.
2000: The Eagles had a similar claim against the "Hotel California" restaurant in Dallas, Texas, claiming trademark violations.
2002: Little Johnny Taylor ("Part Time Love" from 1963) died of a heart attack at the age of 59 in Conway, Arkansas.
2003: Radiohead performed at the Olympia in Dublin, Ireland.
2005: Kylie Minogue was diagnosed with breast cancer.
2008: Bob Flick of the Brothers Four ("Greenfields" hit #2 for four weeks in 1960) married actress Loni Anderson.
2010: Songwriters Jerry
Leiber and Mike Stoller
, who wrote "Hound Dog", "Jailhouse Rock", "Love Me", "Don't" and many others for Elvis Presley, "Kansas City" for Wilbert Harrison and "Charlie Brown" for the Coasters, were given the Outstanding Achievement Award for Musical Collaborators by the National Association of Recording Merchandisers in Chicago, Illinois.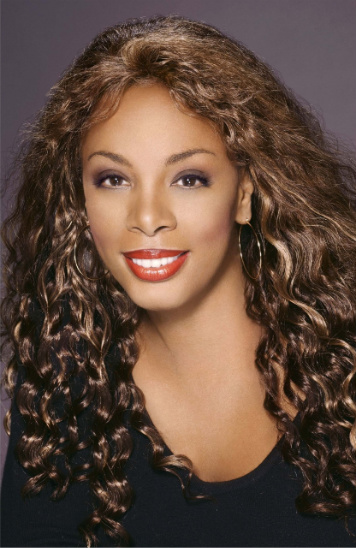 2012: Donna Summer, whose amazing voice helped her score 33 hits, including 14 Top 10's and five #1 songs, died at the age of 63 after a battle with cancer.
Born This Day:
1941: Malcolm Hale, lead guitarist of Spanky & Our Gang; died October 30, 1968 of carbon monoxide poisoning due to a faulty heating system in his home in Chicago, Illinois.
1944: Jesse Winchester ("Say What" from 1981) was born in Shreveport, Louisiana.
1949: Bill Bruford, drummer and founding member of Yes, who later joined King Crimson, was born in Sevenoaks, England.
1949: Keith (James Barry Keefer, who had the hit "98.6" in 1967) was born in Philadelphia, Pennsylvania.
1952: Roy Adams, current drummer of the Climax Blues Band
1958: Paul Di'Anno, singer with Iron Maiden, was born in Chingford, London, England
1961:
Enya (
Eithne Ni Bhraonain) was born in Donegal, Ireland.
1963: Page McConnell, songwriter and keyboardist of Phish, was born in Philadelphia, Pennsylvania.
1965: Trent Reznor, singer-songwriter and multi-instrumentalist of Nine Inch Nails, was born in Mercer, Pennsylvania.
1970: Jordan Knight of New Kids on the Block was born in Boston, Massachusetts.
1973: Josh Homme, guitarist, songwriter and founding member for Queens of the Stone Age, was born in Joshua Tree, California.
1974: Andrea Corr of the Corrs was born in Dundalk, County Louth, Ireland.