1956: Carl Perkins broke four ribs and a shoulder when the car he was traveling in was involved in an accident that sadly claimed the life of his brother Jay.
1957: Elvis Presley released the single "All Shook Up".
1963: The
Beatles
released the album Please Please Me in the U.K.
1964: Barbra Streisand opened in the Broadway play

I Can Get it For You Wholesale at the Sam S. Schubert Theatre

.
1965:
Bob Dylan's
first album featuring his electric guitar Bring it All Back Home was released on Columbia Records.
1967: The Who played their first U.S. show at the Paramount Theater in New York City.
1969: The Temptations reached #1 on the R&B chart with "Run Away Child, Running Wild".
1969: Glen Campbell's album Wichita Lineman, featuring the great title track, was #1 on the Album chart. Cream's farewell album Goodbye was second while The White Album by the Beatles, which had held on to #1 for 10 weeks, was still hanging around at #3.
1969: There were fun times in music as Tommy Roe held on to #1 with "Dizzy", one of The Top 10 Bubblegum Songs of the Rock Era*. CCR was in their favorite place of #2 with "Proud Mary".
1971: Police arrested all members of the Allman Brothers Band for heroin and marijuana possession in Jackson, Mississippi.
1973: Traffic and Spooky Tooth (Mick Jones, Gary Wright) appeared at The Hard Rock in Manchester, England.
1974: The
Eagles
released their third LP, On the Border.
1975: Barry Manilow made his first appearance on American Bandstand.
1975: The Bay City Rollers ruled in the U.K. with their remake of the Four Seasons' song "Bye Bye Baby".
1975: Led Zeppelin, who had debuted at #3 the previous week, took over at #1 on the Album chart with Physical Graffiti. Olivia Newton-John was #2 with Have You Never Been Mellow with Bob Dylan's Blood on the Tracks coming in third. One of the career best for the Doobie Brothers, What Were Once Vices Are Now Habits, held down #4 after 45 weeks of release.
1975: Earth, Wind & Fire had the new #1 on the R&B chart with their great song "Shining Star".
1975: B.J. Thomas scored another #1 on the Adult chart with "(Hey Won't You Play) Another Somebody Done Somebody Wrong Song".
1975: Elton John roared from #35 to #11 with "Philadelphia Freedom".
1975: Frankie Valli completed one of the most amazing comeback stories of the Rock Era when he climbed the final step of the ladder to #1 with "My Eyes Adored You". He had not had a Top 10 hit in seven years. LaBelle moved to #2 with "Lady Marmalade" while Minnie Riperton was up with "Lovin' You". Previous #1 "Black Water" from the Doobie Brothers fell and former #1 "Have You Never Been Mellow" by Olivia Newton-John was on its way down. The rest of the Top 10: "Express" from B.T. Express, Joe Cocker scored one of his only Top 10's with "You Are So Beautiful", Phoebe Snow moved from 11-8 with "Poetry Man", Ringo Starr burst into the group with "No No Song" and Sugarloaf remained at #10 with "Don't Call Us, We'll Call You".
1977: Stevie Wonder released the single "Sir Duke".
1977: John Denver's television special Thank God I'm a Country Boy was shown on ABC.
1978: The Police signed a recording contract with A&M Records.
1979: Chaka Khan gave birth to a son, Damien Milton Patrick Holland.
1980: Pink Floyd posted their only #1 song on this date--"Another Brick In The Wall", holding off "Longer" by Dan Fogelberg, although many stations favored the latter. Queen finally came off their perch after four weeks with "Crazy Little Thing Called Love". Andy Gibb had his sixth straight Top 10 to begin his career ("Desire"), one of the top feats for a newcomer in the Rock Era. The rest of the Top 10:
the Spinners were up to 6 with the medley "Working My Way Back To You/Forgive Me Girl",
Donna Summer's "On the Radio",
Rupert Holmes and "Him",
Shalamar edged up with "The Second Time Around",
Kool & the Gang had another Top 10 with "Too Hot" and Linda Ronstadt moved up with "How Do I Make You"
.
1980: Promising newcomers Air Supply were rewarded for a great song by reaching #1 on the Adult Contemporary chart with "Lost In Love".
Linda Ronstadt from 'Mad Love' with "Hurts So Bad"...
1980: It was evident that the album The Wall by Pink Floyd was going to be one of The Top 100 Albums of the Rock Era*, spending a 10th week at #1. Damn the Torpedoes from Tom Petty & the Heartbreakers was at #2 for seven of those with Linda Ronstadt jumping to #3 in just the second week of release for Mad Love. Rush's excellent Permanent Waves was third while Heart's rocker Bebe Le Strange gained the #5 position. The rest of the Top 10: The superb Phoenix from Dan Fogelberg, the Whispers with their self-titled album, Fun and Games from Chuck Mangione, Bob Seger moved from 20 to 9 in just his second week with his third consecutive smash album in a row--Against the Wind and Michael Jackson stood pat at #10 with Off the Wall.
1986: Starship controlled the AC chart with "Sara".
1986: Janet Jackson's "What Have You Done for Me Lately" topped the R&B chart.
1986: Newcomer Whitney Houston was on her way--her debut album, which had been out for a full year, was #1 for a third straight week.
1986: Heart had the first #1 song of their career with "These Dreams", although anyone who didn't place "Magic Man" at #1 bordered on lunacy. Starship relinquished their spot with "Sara".
1992: Polygram Records announced that Tears For Fears had split up.
1994: Singer, songwriter and producer Dan Hartman died of an AIDS-related brain tumor in Westport, Connecticut. Hartman wrote "Free Ride" while he was with the Edgar Winter Group, had hits "Instant Replay" and "I Can Dream About You", and collaborated with Tina Turner, Dusty Springfield, Joe Cocker, Bonnie Tyler, Paul Young, James Brown and Steve Winwood.
"Discoteque" from U2...
1997: U2 debuted at #1 on the Album chart with Pop. LeAnn Rimes moved up to challenge with Unchained Melody/The Early Years. Celine Dion was moving back up after 52 weeks with Falling Into You and Jewel's masterpiece, Pieces of You, was fourth after 56 weeks. The rest of the Top 10: No Doubt with Tragic Kingdom, Spice from the Spice Girls, Live was back with Secret Samadhi, the Wallflowers grabbed position #8 with Bringing Down the Horse, Erykah Badu's Baduizm and LeAnn Rimes had a second entry with her breakthrough album Blue.
1997: Puff Daddy started a six-week run at #1 with "Can't Nobody Hold Me Down".
1999: Britney Spears' album ...Baby One More Time was certified triple platinum.
2000: With Angus Young present, the Spanish town of Leganes unveiled a sign designating a street "Calle de AC/DC".
2001: "Butterfly" by Crazy Town was #1.
2003: Guns N' Roses gave the Offspring a cease and desist letter after they announce plans to call their new album Chinese Democrazy (You Snooze You Lose). Chinese Democracy was the long-awaited album from Guns N' Roses.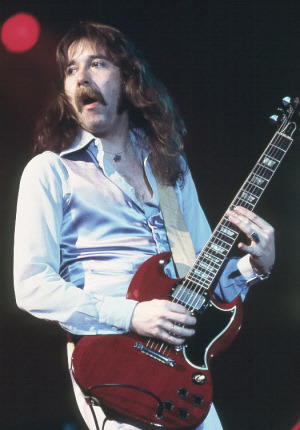 2005: Rod Price, founding member of Foghat, died after falling down a stairway at his home in Wilton, New Hampshire after suffering a heart attack. He was 57.
2006: The High School Musical Soundtrack returned to #1 on the Album chart.
2006: Aerosmith canceled their North American tour as Steven Tyler entered the hospital for throat surgery.
2008: Mariah Carey reached #1 with "Touch My Body", her 18th #1 song. That tied Elvis Presley's record for the most #1 songs by a solo artist in the Rock Era. It was Carey's 79th week at #1, just short of Elvis's all-time record there. (Note: websites which claim that Carey has the most #1's among solo performers are forgetting Elvis's double-sided #1, in fact the biggest double-sided hit of the Rock Era--"Don't Be Cruel"/"Hound Dog". Both "Don't Be Cruel" and "Hound Dog" reached #1.)
2009: Lady Gaga had the #1 song in the U.K. with "Poker Face".
2013: My Chemical Romance announced they were breaking up after 12 years together.
Born This Day:
1930: Stephen Sondheim, winner of eight Tony Awards, an Academy Award and numerous Grammys, was born in New York City.
1936: Roger Whittaker ("The Last Farewell" from 1975) was born in Nairobi, Kenya.
1941: Jeremy Clyde of Chad & Jeremy ("A Summer Song")
was born in Dorney, England.
1943: George Benson, ten-time Grammy Award winner, was born in Pittsburgh, Pennsylvania.
1943: Keith Relf, lead vocalist with the Yardbirds, was born in Richmond, Surrey, England; died of electrocution playing a guitar that was not properly grounded at the age of 33 on May 14, 1975.
1946: Harry Vanda (member of the Easybeats and the producer of AC/Dc) was born in The Hague, Netherlands.
1947: Patrick Olive of Hot Chocolate was born in Grenada.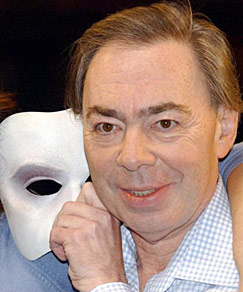 1948: Andrew Lloyd Webber, songwriter, producer with Tim Rice and creator of the masterpiece play Phantom of the Opera, Cats, Les Miserables and many others, was born in London.
1948: Randy Jo Hobbs, bass guitarist with the McCoys ("Hang On Sloopy"), Montrose and the Johnny Winter Group, was born in Winchester, Indiana; died August 5, 1993 of heart failure in a hotel in Dayton, Ohio. (Note: 'Billboard" reports Hobbs was born in Winchester; 'Allmusic.com' reports he was born in Union City. We have to go with the credible music site.)
1957: Stephanie Mills ("Never Knew Love Like This Before") was born in Brooklyn, New York.
1963: Susanne Sulley, vocalist of the Human League, was born in Sheffield, Yorkshire, England.
1979: Aaron Wright North, lead guitarist and co-founder of Nine Inch Nails, was born in Los Angeles.
1980: Shannon Bex, singer with Danity Kane, was born in Bend, Oregon.
1981: Shawn Mims was born in Manhattan, New York. (Note: some websites claim Mims was born in Old Westbury, New York, while others say he was born in Washington Heights, Manhattan, New York. Washington Heights is not a city; rather, it is a neighborhood, and neighborhoods are not official places of birth. According to his agent, Richard De La Font, Mims was born in Manhattan.)