1955: Elvis Presley performed at the Peabody Auditorium in Daytona Beach, Florida.
1955: "Rock Around the Clock" was released by Bill Haley & His Comets. And a new era was born. If you like rock music in any of its forms, you have this song to thank.
1958: The Champs performed their #1 smash "Tequila" on American Bandstand.
1964: The Searchers scored their third #1 song in the U.K. with "Don't Throw Your Love Away".
1966: The #1 album continued to be Going Places by Herb Alpert & the Tijuana Brass, followed closely by the group's Whipped Cream & Other Delights. Color Me Barbra by Barbra Streisand was #3. The rest of the Top Ten: Big Hits (High Tide and Green Grass) by the Rolling Stones, the Soundtrack to "The Sound of Music" was #5, Ballads of the Green Berets by SSgt. Barry Sadler fell to #6, Nancy Sinatra had #7 with Boots, the Supremes' I Hear a Symphony was #8, The Dave Clark Five's Greatest Hits was #9 and If You Can Believe Your Eyes and Ears by the Mamas and Papas was #10.
1966: The Percy Sledge classic "When a Man Loves a Woman" was on top for the first of four weeks on the R&B chart.
Boise, Idaho's Paul Revere & the Raiders...
1966: The Mamas & Papas rose to #1 with "Monday, Monday", displacing "Good Lovin'" by the Young Rascals. "Sloop John B" by the Beach Boys was #3, followed by "(You're My) Soul and Inspiration" from the Righteous Brothers and "Kicks", the great anti-drug song by Paul Revere & the Raiders.
1967: Jimi Hendrix played two concerts at the Saville Theatre in London.
1968: Aretha Franklin recorded a live album in Paris, France.
1968: Reginald Dwight changed his name to Elton John.
1970: Pink Floyd performed at the home of UCLA, Pauley Pavilion, in Los Angeles.
1971: Three Dog Night chalked up a fourth week at #1 with "Joy to the World". Lobo moved from 16 to 10 with "Me and You and a Dog Named Boo".
1972: The Stones released the album
Exile On Main Street.
1973: Seals & Crofts released the single "Diamond Girl".
1977: Deniece Williams had the #1 U.K. song with "Free".
1977: Marvin Gaye had the #1 R&B song with "Got To Give It Up".
1977: Yvonne Elliman was #1 for a second week on the Adult Contemporary chart with her cover of "Hello Stranger".
"Carry On Wayward Son" from Kansas...
1977: The Eagles charted a sixth week at #1 on the Album chart with Hotel California, all in the midst of one of the #2 Album of the Rock Era--Rumors by Fleetwood Mac, which just happened to be #2 on this date. The Soundtrack to A Star Is Born was third with Marvin Gaye Live at the London Palladium in fourth. Stevie Wonder's epic Songs in the Key of Life edged out the debut from Boston--three of the all-time Top 10 albums were out at the same glorious time. The rest of the Top 10: The Soundtrack to "Rocky", the Isley Brothers with Go For Your Guns, Jethro Tull edged up with Songs from the Wood and Kansas grabbed #10 with Leftoverture.
1977: The Eagles moved to #1 with "Hotel California". Leo Sayer was right behind "When I Need You" while previous #1 "Southern Nights" from Glen Campbell slipped. Stevie Wonder's "Sir Duke" was hot (moving 9-4), former #1 "Don't Leave Me This Way" from Thelma Houston came in fifth and newcomer Jennifer Warnes had "Right Time of the Night". The rest of the Top 10: "So In to You" by the Atlanta Rhythm Section, Natalie Cole's "I've Got Love on My Mind", the Climax Blues Band moved up to #9 with "Couldn't Get It Right" and Rose Royce hit the Top 10 with their follow-up to "Car Wash", "I Wanna' Get Next to You".
1978: Bob Dylan sold 90,000 tickets in less than eight hours for upcoming shows at the Wembley Empire Pool in London.
1983: Style Council debuted at an anti-nuclear benefit in London.
Pink Floyd's "Your Possible Pasts"...
1983: Thriller by Michael Jackson was the top album for the 11th week. Journey's Frontiers remained a distant runner-up while Kilroy Was Here from Styx was third. Def Leppard's Pyromania advanced to #4 while former #1 Business As Usual by Men At Work was still strong after 45 weeks. The rest of the Top 10; The Final Cut from Pink Floyd, the self-titled Lionel Richie, H2O from Hall & Oates was number 8, Rio by Duran Duran and Bob Seger's new album, The Distance, moved to #10.
1983: "I Won't Hold You Back" by Toto was #1 for a second week on the Adult Contemporary chart.
1986: John
Mellencamp protested with farmers outside the Farmers Home Administration office in Chillicothe, Missouri.
1988: "Nite and Day" by Al B. Sure! was #1 on the R&B chart.
1988: Terence Trent D'Arby reached #1 in his 17th week with "Wishing Well". Gloria Estefan moved to challenge with "Anything for You".
1988: Gloria Estefan remained at #1 for a third week with "Anything For You" on the Adult Contemporary chart.
1988: The "Dirty Dancing" Soundtrack was #1 for the 18th week, followed by Faith from George Michael.
1989: Ron Wilson, whose drumming you hear on the great instrumental "Wipe Out" by the Surfaris, died of a brain aneurysm.
1991: Wilson Pickett was arrested for driving drunk and threatening a neighbor, who happened to be the mayor, in Englewood, New Jersey.
1994: Aerosmith played the first of seven nights at the Budokan in Tokyo, Japan.
1994: Pink Floyd remained at #1 on the Album chart for a third week with The Division Bell.
1994: "The Sign" by Ace of Base, which had already spent four weeks at #1 and another four at #2, returned to the top position.
1998: Steve Perry left Journey to embark on a solo career.
1998: Eddie Rabbitt died of lung cancer at the age of 56.
1999: Lisa Stansfield made her acting debut in the U.K. comedy Swing.
2002: Stanley, Idaho's Carole King was a guest star on the WB Networks show Gilmore Girls.
2003: TNT and TBS announced they had signed Justin Timberlake to cover sports for the two cable channels.
2003: Fleetwood Mac began their Say You Will tour in Columbus, Ohio.
2003: Pete Townshend of the Who was cleared of possessing pornographic images of children, but was found guilty of accessing a child pornography website in 1999. He was placed on a national register of sex offenders for five years.
2005: Giacomo, a 50-1 longshot owned by Jerry Moss, founder of A&M Records, won the Kentucky Derby.
2006: Snow Patrol had the #1 album in the U.K. with Eyes Open.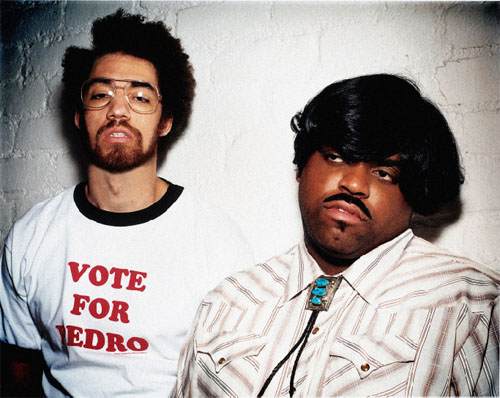 2006: Gnarls Barkley continued to rule the singles chart with their great song "Crazy".
2009: Dolly Parton received an honorary Doctorate Degree from the University of Tennessee in Knoxville.
2011: Michael McDonald and Mavis Staples of the Staple Singers received honorary degrees to the Berklee College of Music in Boston.
2011: John Maus of the Walker Brothers ("The Sun Ain't Gonna' Shine Anymore") died of liver cancer in Los Angeles at the age of 67.
Born This Day:
1927: Jim Lowe ("The Green Door") was born in Springfield, Missouri.
1931: Teresa Brewer was born in Toledo, Ohio; died of neuromuscular disease at her home in New Rochelle, New York on October 17, 2007.
1939: Johnny Maestro of the Crests ("Sixteen Candles") and Brooklyn Bridge ("The Worst That Could Happen") was born in New York City.
1939: Jimmy Ruffin ("What Becomes of the Brokenhearted") was born in Collinsville, Mississippi.
1943: Rick Westwood of the Tremeloes ("Silence Is Golden")
1943: Thelma Houston was born in Leland, Mississippi.
1945: Bill Danoff of Starland Vocal Band ("Afternoon Delight") was born in Springfield, Massachusetts.
1946: Bill Kreutzmann, drummer of the Grateful Dead, was born in Palo Alto, California.
1948: Pete Wingfield ("Eighteen With a Bullet") was born in Liphook, Hampshire, England.
1960: Ann Dudley of Art of Noise was born in Chatham, Kent, England.
1961: Phil Campbell, lead guitarist with Motorhead, was born in Pontypridd, Wales.
1969: Eagle-Eye Cherry ("Save Tonight") was born in Stockholm, Sweden.