1956: Doris Day signed a five-year recording contract with Columbia Records in excess of $1 million, which at the time was the biggest deal in Columbia history.
1957: Sam Cooke recorded "Summertime" at Radio Recorders in West Hollywood, California.
1957: Nat King Cole, Andy Williams, Ricky Nelson and Patti Page starred in the television special Five Stars for Springtime on NBC.
1598:
Private Elvis Presley arrived home at Graceland in Memphis, Tennessee on two weeks furlough from the United States Army. He later returned for advanced tank training on June 14.
(Note: many websites incorrectly say he completed the training on June 1. By June 1, Presley was already at his Graceland home in Memphis, Tennessee, according to the book 'The Elvis Archives' by Todd Slaughter. Presley arrived at Fort Hood on March 28 to begin the training, and according to the magazine 'Texas Monthly', Presley completed his training on May 31.)
1959: "The Battle Of New Orleans" by Johnny Horton moved into the #1 position vacated by Wilbert Harrison's "Kansas City". Bobby Darin owned #3 with "Dream Lover".
1961: Elvis Presley posted his eighth #1 song in the U.K. with "Surrender".
1963: "It's My Party" shot up from #9 to #1, giving Lesley Gore her only #1 song. Jimmy Soul dropped to 2 with "If You Wanna' Be Happy" and Al Martino closed with "I Love You Because". The Beach Boys were on their way down with "Surfin' U.S.A." and the Crystals had a monster hit moving from 13 to 5--"Da Doo Ron Ron". The rest of the Top 10: Lou Christie at 6 with "Two Faces Have I", the Dovells "You Can't Sit Down" entering the Top 10 at #7, Little Peggy March with her former #1 "I Will Follow Him", Brenda Lee had #9--"Losing You" and Kyu Sakamoto's "Sukiyaki" moved from 20 to 10.
1964: Dolly Parton knew where she wanted to be. She moved to Nashville, Tennessee one day after she graduated from high school.
1964: The Rolling Stones arrived at Kennedy Airport in New York City to begin their first tour of the United States.
1966: The Beatles recorded overdubs on "Yellow Submarine".
1967: Fairport Convention debuted live at St. Michael's Church Hall in Golders Green, London.
1967: The Beatles released the album Sgt. Pepper's Lonely Hearts Club Band in Britain. The album was certified Gold on its first day. The group released the album in the United States on June 2.
1968: John Sebastian left the group Lovin' Spoonful to pursue a solo career. (Note: some websites report that he left on October 12, but both the official group website and the book 'Echoes of the Sixties' by Marti Similey Childs and Jeff March state that Sebastian left in June.)
1968: Guitarist Dave Mason rejoined Traffic after quitting the group just six months prior.
1968: Hugo Montenegro held down #1 on the Adult Contemporary chart for a third week with "The Good, The Bad And The Ugly".
1968: A very famous day in the Rock Era as "Mrs. Robinson", one of The Top 500 Songs of the Rock Era*, reached #1 for Simon & Garfunkel. Hugo Montenegro had a winner with "The Good, the Bad And The Ugly". The Rascals remained at 3 with "A Beautiful Morning" and former #1 "Tighten Up" by Archie Bell & the Drells found itself at #4. Another classic--"Honey" by Bobby Goldsboro was still in the Top 10 and Ohio Express moved from 24-6 with their hit "Yummy Yummy Yummy". Tommy James & the Shondells entered the Top 10 with "Mony Mony". The rest of the Top 10: "Ain't Nothing Like The Real Thing" from Marvin Gaye & Tammi Terrell, "Cowboys To Girls" by the Intruders at #9 and Dionne Warwick was stuck at 10 with "Do You Know The Way To San Jose".
1969: John Lennon recorded "Give Peace A Chance" in his hotel room (

room 1742 of the La Hotel Reine Elizabeth in Montreal, Quebec, Canada.)

Lennon finished the song about 3 A.M. the next morning, and the song lives on to this day.

(Note: several websites claim that Lennon recorded the song on April 7 in a hotel room in Toronto. According to Christie's auction house, the song was recorded June

1 in room 1742 of the La Hotel Reine Elizabeth in Montreal. This information is confirmed by the newspapers 'The Star' and 'The Seattle Times'.)
1970: Black Sabbath released their debut album in the United States. It had been released February 13 in the U.K.
1971:
Bookends
by Simon & Garfunkel remained #1 on the album chart and the
Soundtrack to "The Graduate"
was still #2.
1971: Harry Nilsson began recording his great album Nilsson Schmilsson in London.
1971: The birthplace of Elvis Presley, a two-room house in Tupelo, Mississippi was opened to the public.
1971: Chicago began a world tour at the Royal Albert Hall on London.
1972: Pink Floyd began recording Dark Side of the Moon at the Abbey Road studios in London. (Note: many websites say the recording began January 18, 1973, but Pink Floyd first recorded "Us And Them" on June 1, 1972.)
1974: Linda Ronstadt began recording her album
Heart Like a Wheel
in Los Angeles, California.
1974: Gordon Lightfoot had his second Top 10 song with "Sundown".
1974: Bachman-Turner Overdrive finally reached the Top 10 with Bachman-Turner Overdrive II in its 20th week on the Album chart. The album contained the hit "Takin' Care Of Business".
1974: The Carpenters' great song "I Won't Last A Day Without You" was #1 on the Adult Contemporary chart.
1975: The Rolling Stones introduced their new guitarist Ron Wood on his first tour with the Stones, playing their first show at Louisiana State University in Baton Rouge, Louisiana.
1977: James Taylor released the album JT.
1978: U2 performed outdoors in the parking lot of the Mount Temple Comprehensive School in Dublin, Ireland.
1980: Jimmy Page of Led Zeppelin bought actor Michael Caine's mansion for 900,000 pounds (in excess of $1.25 million).
1982: Madness had the #1 U.K. song with "House Of Fun".
1983: The Police released the album Synchronicity in the United States. It was released June 17 in the U.K.
1984: Nate Nelson, lead singer for the Flamingos "(I Only Have Eyes For You", before joining the Platters in 1964, died of heart disease in Boston, Massachusetts at the age of 52. (Note: several websites claim he died June 2. When stories appear in newspapers, they are about news that happened the previous day. According to 'The New York Times', Nelson died June 1.)
1985: Sting released his solo album The Dream of the Blue Turtles.
1985: Bruce Springsteen kicked off the European leg of his Born in the U.S.A. Tour at the Slane Castle in Slane, County Meath, Ireland. (Note: several websites incorrectly say that Slane Castle is in Dublin. The Castle is in Slane, a village in the County of Meath, about 47 kilometers from Dublin.)
Sade had her first hit...
1985: It was a pretty solid Top 10 on this date. Wham! had #1 with "Everything She Wants" but Tears For Fears were headed there with "Everybody Wants To Rule The World". Harold Faltermeyer stood ready at #3 with "Axel F". Simple Minds' song from The Breakfast Club was on its way down at #4 while the smooth voice of Billy Ocean was evident on "Suddenly". Talking about smooth, Sade's "Smooth Operator" was at #6 and Bryan Adams burst into the Top 10 with "Heaven". Howard Jones had song #8--"Things Can Only Get Better" while Mary Jane Girls were at 9 with "In My House" and Kool & the Gang" slipped inside the Top 10 with "Fresh".
1985: "Suddenly" by Billy Ocean was #1 for a second week on the Adult Contemporary chart.
1991: Paul Abdul's album Spellbound debuted at #5.
1991: R.E.M. had a #1 album in Out Of Time. Time, Love & Tenderness, the great Michael Bolton album, fell to #2 and Mariah Carey was still there at #3 after 49 weeks on the chart.
1991: Seal owned the #1 album in the U.K. with his self-titled album.
1991: Sting was a guest on the debut of a new Soviet television show Rock Steady.
1991: Mariah Carey held on to #1 for a second week with her great song "I Don't Wanna' Cry". Extreme was making their move with "More Than Words" at #3.
1991: David Ruffin of the Temptations and a solo artist, died from cocaine in Philadelphia, Pennsylvania.
1994: Matt Sorum, drummer of the Cult and Guns N' Roses, filed for divorce from wife Kai.
1996: Jewel debuted on the Singles chart with "Who Will Save Your Soul", her first career release. The song had originally been released as a single to coincide with the release of the album Pieces of You in February of 1995. But it did not catch on until 15 months later. (Note: some websites claim that the song was released June 1 or June 4 of 1996. As stated above, the song was initially released in 1995, and it was re-released, but much earlier than June. It is physically impossible for a song to be included on the Singles chart if it has not been released as a single. The song had already been released as a single by May 4, according to an article in 'The Los Angeles Times'.)
1997: Kenny Rogers married Wanda Miller in Athens, Georgia. (Note: some websites report the marriage took place in Atlanta, Georgia. It was on Rogers' ranch near Athens, according to 'People' magazine.)
1998: Deja vu for Scott Weiland of Stone Temple Pilots. He was arrested again for drug possession in Manhattan, New York.
1999: Blink 182 released their great album Enema of the State on MCA Records.
2000: The movie Honest, starring three members of All Saints, was pulled from theaters after disastrous box office results.
2000: The Dixie Chicks performed at the Winnipeg Arena in Winnipeg, Manitoba, Canada.
2003: Paul McCartney finished a world tour at the place where it all started for the Beatles--Liverpool, England. McCartney played before fans at King's Dock.
2003: Paul Gray, bass guitarist of Slipknot, was arrested in multiple drug and alcohol charges after running a red light and hitting another car in Des Moines, Iowa. Gray failed two alcohol tests and was arrested for not only drunk driving but possession of marijuana, cocaine and drug paraphernalia. In other words, a little more than license, registration and proof of insurance was found in his car.
2004: Sum 41, trying to help the Congo by making a documentary drawing attention to that country's problems, were forced to leave after an outbreak of rebel violence in the Congo's civil war.
2006: Jack White of the White Stripes married Karen Elson, a model who appeared in the "Blue Orchid" video. The couple was married in a canoe at the confluence of the Rio Negro and
Rio Solimões r
ivers.
(Note: some websites report that the wedding took place at the confluence of the Amazon, Rio Negro and Solimones rivers. The confluence of the rivers is called the Meeting of Waters, but it isn't the confluence of three rivers, but rather two. The correct spelling of the name is Rio Solimões, which is the name given to the upper section of the Amazon River in Brazil--it is not a separate river. For six kilometers (about 3.7 miles), the two rivers run side by side without mixing until they meet up at the Meeting of Waters.)
2006: Snow Patrol had to cancel three dates after singer Gary Lightbody got laryngitis.
2006: Chamillionaire had the #1 song with "Ridin'".
2007: Artists including Bryan Adams, Oasis and the Fray worked with original engineer Geoff Emerick to record their own versions of the songs on the epic Sgt. Pepper's Lonely Hearts Club Band album to commemorate the 40th anniversary of its release.
Born This Day:
1921: Nelson Riddle, the trombonist-arranger for several orchestras including Tommy Dorsey's, who
arranged for Frank Sinatra, worked with Linda Ronstadt, was an Oscar-winning composer and wrote the theme to the "Batman" television show,
was born in Oradell, New Jersey; died October 6, 1985 of cardiac and kidney failure in Los Angeles.
1934: Pat Boone was born in Jacksonville, Florida.
1965: Linda Scott, who had 11 hits early in the Rock Era, including "I've Told Every Little Star" from 1961 (#3), was born in Queens, New York.
1945: James William McCarty, who played guitar for Bob Seger and Mitch Ryder and the Detroit Wheels, was born in Detroit, Michigan.
1947: Ron Wood, guitarist of the Jeff Beck Group, Faces and later the Rolling Stones, was born in Hillingdon, Middlesex, England. (Note: some websites naively say Wood was born in Hillingdon, London. Hillingdon was historically in the county of Middlesex until the London Government Act of 1963 made Hillingdon a borough of Greater London, a law which took effect in 1965. As Wood was born in 1947, it is impossible for him to have been born in the County of London, and you will never see London listed as his county of birth on an official birth certificate.)
1959: Alan Wilder, vocalist of Depeche Mode, was born in Acton, Middlesex, England. (Note: some websites report Wilder was born in London, but he was born in Acton, according to a quote from him in the book 'Stripped: Depeche Mode' by Jonathan Miller. Acton was a town in the county of Middlesex until 1965, when the London Government Act of 1963 placed it within the borough of Ealing in Greater London. Since Wilder was born six years prior to the change, he was born in the county of Middlesex, and you will never see London listed as his county of birth on an official birth certificate.)
1960: Simon Gallup, bass guitarist of the Cure, was born in Duxhurst, Surrey, England.
1963: Mike Joyce, drummer of the Smiths, was born in Fallowfield, Lancashire, England. (Note: some websites lazily say Joyce was born in Manchester, which is both a city and a county in England. He was born in Fallowfield, Manchester, according to the official website for the Smiths. Further, the listing of Manchester as the county of Fallowfield in 1963 is inaccurate. Up until the Local Government Act of 1972, Fallowfield was located in the county of Lancashire, and the change to Manchester did not take effect until 1974. Thus, when Joyce was born, he was born in the county of Lancashire, and you will never see Manchester listed as the county on his official birth certificate.)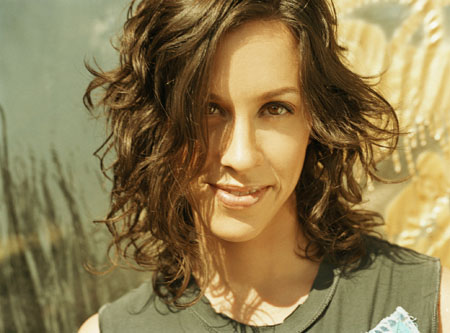 1974: Alanis Morissette was born in Ottawa, Ontario, Canada.