Earls Court Exhibition Centre is a multi-purpose venue in London that was originally opened in 1887, and rebuilt in 1937. The new owners wanted to construct a centre to how conferences, exhibitions and a myriad of events that would rival any other in the world. The Court is located with the Royal Borough of Kensington and Chelsea.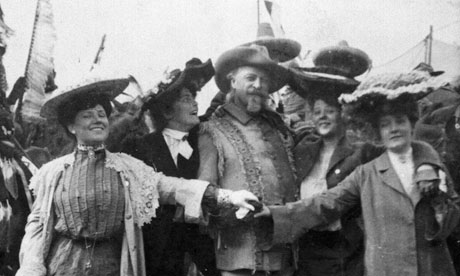 The first exhibition hosted by Earls Court included performances by Buffalo Bill Cody as part of the 'American Exhibition'. The facility grew in stature and was London's premiere exhibition hall for decades, hosting the Royal Tournament and Motor Show, the Brit Awards through 2010, and was one of the venues for both the 1948 and 2012 Olympic Games.
In 2013, controversial plans by the building's new owners to demolish Earls Court were approved to...cue Joni Mitchell's song "Big Yellow Taxi"...build residential and retail estate on the site. I thought America was supposed to learn from Great Britain, not the other way around. They have always shown us how to preserve historic buildings, not tear them down. Shameful.
Earls Court, with a capacity of about 19,000, has housed numerous historic concerts:
Pink Floyd performed The Dark Side of the Moon on May 18-19 of 1973. They played August 4-9, 1980 performing The Wall. One year later (June 13-17, 1981), the group filmed the live Wall performances, which were later released on the DVD Is There Anybody Out There? The Wall Live 1980-81. These concerts marked the final appearance of Roger Walters, David Gilmour, Richard Wright and Nick Mason together until a reunion in 2005.
Led Zeppelin performed five nights in May of 1975, and you can see these historic shows, considered by Led Zep fans to be among the best of their career, on the Led Zeppelin DVD.
Elton John performed May 11-13, 1976.
Queen wrapped up their A Day At The Races Tour with shows on June 6 and 7, 1977.
Genesis performed six sold out shows in November of 1992, which you can see on the DVD The Way We Walk.
Supertramp performed three shows in May of 1983 during their final tour with member Roger Hodgson.
Take That performed at Earls Court on August 20-31, 1995.
Oasas played on November 4-5, 1995, with some of the show included on the DVD ...There and Then.
Celine Dion played to packed houses on June 13-14, 1997 to close her Falling into You Tour.
The Spice Girls played four nights in December of 1999, including their last concert as a group, until their reunion in 2007.
Kylie Minogue performed seven sold-out shows between April 30 and May 7, 2005.
Arcade Fire will play Earls Court this week (June 6 and 7), likely to be the last-ever concerts at the facility.
The list of performers is a Who's Who of the Rock Era--the Eagles, Elton John, the Bee Gees, U2, the Rolling Stones, Madonna, Whitney Houston, Paul McCartney, Billy Joel, Stevie Wonder, Fleetwood Mac, Rod Stewart, Queen, Bob Dylan, Bryan Adams, Kelly Clarkson, Bruce Springsteen, George Michael, the Red Hot Chili Peppers, the Cure, Radiohead and on and on--essentially anyone who was anyone played at Earls Court.
Earls Court has hosted exhibitions, from the Spanish Exhibition in 1889 and the French Exhibition in 1890 to the International Fire Exhibition in 1903 and Shakespeare's England in 1912.
It will be sad to see this torn down; it is a legendary facility with a ton of history.