1956: Elvis Presley performed "Heartbreak Hotel", "Shake Rattle and Roll" and "Blue Suede Shoes" on The Milton Berle Show live from the USS Hancock in San Diego. Nielsen Ratings estimated that one out of four Americans tuned in.
1958: Bill Haley & the Comets began a month-long tour of South America, performing in Buenos Aires. (Note: many websites claim the tour began April 9. Haley and his group boarded a plane in Miami on April 2 and arrived in South American on April 3. According to the book 'Bill Haley' by Otto Fuchs, the Comets began their tour on April 3.)
1960: Elvis recorded "It's Now Or Never" and "Are You Lonesome Tonight?" at the RCA studios in Nashville, Tennessee for his upcoming album.
1960: The Everly Brothers made their U.K. concert debut at the New Victoria Theatre in London. The Crickets opened for the Brothers on the tour, a year-and-a-half after the death of Buddy Holly. (Note: many websites report that the tour began on April 6, but the correct date is April 3, as reported in the March 28th edition of 'Billboard' magazine.)
1961: Paul Anka starred on Make Room for Daddy on CBS-TV.
"Apache", back when artists did great instrumentals...
1961: Oh, when music was fun. The Marcels hit #1 with "Blue Moon". Jorgen Ingmann's "Apache", one of The Top 100 Instrumentals of the Rock Era* on Inside the Rock Era, moved to #2 while previous #1 "Surrender" from Elvis Presley, well, surrendered. Chubby Checker and "Pony Time" took the #4 spot while the Shirelles' latest, "Dedicated To The One I Love" was on its way down. The rest of the Top 10: Marty Robbins and "Don't Worry", Floyd Cramer was "On The Rebound", the Everly Brothers at #8 with "Walk Right Back", Del Shannon blasted up from 21 to 9 with "Runaway" and Clarence Henry with "But I Do".
1963: The Elvis Presley movie It Happened at the World's Fair opened in Los Angeles.
1964: Bob Dylan scored his first hit in the U.K. with "The Times They Are A-Changin'".
1965: "King Of The Road" by Roger Miller ruled the Easy Listening chart for an eighth week.
1965: The Rolling Stones' new song "The Last Time" moved from #79 to 46.
1966: Peter Tork gave a solo concert at the Troubadour in Hollywood. He had already auditioned for the Monkees and would join the group later in the year.
1967: In the final recording session for the Beatles' upcoming album Sgt. Pepper's Lonely Hearts Club Band, George Harrison recorded the lead vocal, the sitar and some acoustical work for "Within You Without You".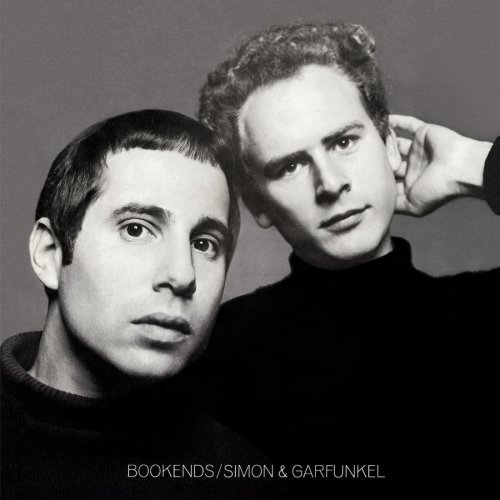 1968: Simon & Garfunkel released their great album Bookends.
1971: We first heard of Lobo on this date as his first single, "Me And You And A Dog Named Boo", debuted on the chart.
Santana's "Samba Pa Ti"...
1971: Pearl by Janis Joplin was #1 on the Album chart for a sixth week. The Soundtrack to "Love Story" captured second with The Cry of Love from Jimi Hendrix third. The Soundtrack to "Jesus Christ Superstar" moved up with Love Story from Andy Williams in fifth. The rest of the Top 10: Chicago was on their third album Chicago III while the compilation Golden Bisquits from Three Dog Night moved from 11-7, Abraxas by Santana was still in the Top 10 after 26 weeks, Elton John with Tumbleweed Connection and Barbra Streisand was at #10 with Stoney End.
1971: Bread had one of the hot new songs as "If" moved from #72 to #39.
1971: The Temptations reached #1 with their classic "Just My Imagination (Running Away With Me)". The late Janis Joplin was second with "Me And Bobby McGee" and the Carpenters moved up with "For All We Know". Tom Jones checked in next with "She's A Lady" and the other version of "Proud Mary", by Tina & Ike Turner, was on its way down.
1972: The Staple Singers released the single "I'll Take You There".
1976: We were introduced to the sound of Billy Ocean on this date as his first career single, "Love Really Hurts Without You", debuted on the chart.
1976: The Carpenters took their remake of the Herman's Hermits song "There's A Kind Of Hush (All Over The World)" to #1 on the Adult chart.
1976: The Eagles Greatest Hits 1971-1975 spent a fourth week at #1 on the Album chart. Frampton Comes Alive! by Peter Frampton was second again with Stanley, Idaho's Carole King at #3 with her latest Thoroughbred. Paul Simon's fascinating album Still Crazy After All These Years remained at #4 and Desire by Bob Dylan stood pat. The rest of the Top 10: Run with the Pack from Bad Company, Queen's A Night at the Opera, Gary Wright's unique sound enabled him to move up to #8 with The Dream Weaver, Station to Station by David Bowie and The Outlaws' self-titled album found the Top 10.
1978: ABBA released the single "Take A Chance On Me".
1978: Cher's television special with guests Rod Stewart and Dolly Parton aired on ABC-TV.
This phenomenal evening reminded us how special this duo was...
1982: The Concert in Central Park, which captured the famous reunion concert by Simon & Garfunkel that drew over 700,000 people, moved into the Top 10 on the Album chart.
1982: "Chariots Of Fire" by Vangelis topped the Adult Contemporary chart.
The J. Geils Band with their great song "Freeze-Frame"...
1982: Joan Jett & the Blackhearts grabbed a third week at #1 with "I Love Rock 'N Roll".
Journey had one of The Top #2 Songs of the Rock Era* (six weeks at #2)--"Open Arms",
The Go-Go's edged up with "We Got The Beat" while
Stevie Wonder was at 4 with "That Girl", you know, t
hat
one
. The rest of the Top 10:
"Make A Move On Me" from Olivia Newton-John,
"Chariots Of Fire" from Vangelis was sixth, the J. Geils Band had another hot song with "Freeze-Frame", which moved from 10 to 7, Rick Springfield vaulted from 14 to 8 with "Don't Talk To Strangers", everyone was experiencing "Pac-Man Fever" with Buckner & Garcia and newcomer
Bertie Higgins with "Key Largo".
1984: Producer Jack Douglas won $3 million he said he was owed him by Yoko Ono for his work on the album Double Fantasy.
1984: Huey Lewis and the News gave one of the most famous versions of the United States national anthem on Opening Day of the 1984 Major League Baseball season at Candlestick Park in San Francisco, California.
1989: 23 people were arrested after thousands without tickets tried to enter a Grateful Dead concert at the Pittsburgh Civic Arena in Pittsburgh, Pennsylvania.
1989: Pepsi dropped Madonna as a spokesperson like a hot potato after the release of her "Like A Prayer" video.
1990: Sarah Vaughan ("Broken Hearted Melody) died in her home in Hidden Hills, California from lung cancer at the age of 66. (Note: some websites incorrectly list her place of death as Los Angeles. Sarah died in Hidden Hills, according to the newspaper 'The Los Angeles Times'.)
1991: Paul McCartney appeared on MTV's popular Unplugged series.
1993: Depeche Mode had the #1 album in the U.K. with Songs of Faith and Devotion.
1993: Elton John remained at #1 on the AC chart with "Simple Life".
"Forever" in Love" from Kenny's 'Breathless'...
1993: The "Bodyguard" Soundtrack, which had already spent 13 weeks at #1, returned to the top of the Album chart. Breathless from Kenny G was second with Eric Clapton's Unplugged third and Ten Summoner's Tales by Sting in fourth.
1994: An upcoming tour by Nirvana and Hole was cancelled due to Kurt Cobain's drug problems.
1996: MC Hammer filed for bankruptcy.
1998: Michael Jackson's daughter Paris was born.
1998: Dave Navarro left the Red Hot Chili Peppers.
1999: Composer Lionel Bart died of cancer at age 69 in Hammersmith, London, England. He was the writer of "Living Doll" for Cliff Richard, the composer of the musical score for Oliver and the writer of the theme from the James Bond flick From Russia With Love.
2003: Ashanti, Ja Rule and Redman performed for U.S. troops stationed on Long Island in New York.
2003: Bass guitarist Dirk Lance, a founding member of Incubus, left the band, confirmed by an announcement on the group's website.
(Note: some websites report that Lance left April 7. 'Billboard' magazine confirms that the official announcement was made April 3.)
Born This Day:
1924: Doris Day was born in Cincinnati, Ohio. (Note: some websites incorrectly list her birth year as 1922. She was born in 1924, according to her spokesman, 'CBS', and "Turner Classic Movies'.)
1928: Don Gibson ("Oh Lonesome Me" from 1958) was born in Shelby, North Carolina; died of natural causes in Nashville, Tennessee on November 17, 2003.
1938: Jeff Barry, writer of songs such as "Da Doo Ron Ron", "Be My Baby", "Baby I Love You", "Leader Of The Pack" and "Do Wah Diddy Diddy" and also a producer, was born in Brooklyn, New York.
1938: Phillippe Wynne, vocalist with the Spinners, was born in Detroit, Michigan; suffered a heart attack while performing at Ivey's nightclub in Oakland, California on July 13, 1984 and died the next day.
1941: Jan Berry of Jan & Dean was born in Los Angeles; died March 26, 2004 in Los Angeles after being in poor health from brain damage caused by a 1966 car crash.
1942: Billie Joe Royal ("Cherry Hill Park") was born in Valdosta, Georgia.
1943: Richard Manuel, songwriter, singer and multi-instrumentalist of the Band, was born in Stratford, Ontario, Canada; Manuel committed suicide in Winter Park, Florida on March 4, 1986. (Note: some websites list his death as March 6, but he died on March 4, according to the book 'The Last Waltz of the Band' by Neil Minturn.)
1944: Barry Pritchard, guitarist and vocalist of the Fortunes, was born in Birmingham, England; died in Swindon, Wiltshire, England January 11, 1999.
1944: Tony Orlando was born in New York City.
1949: Richard Thompson, vocalist and elite guitarist with Fairport Convention, was born in London.
1968: Sebastian Bach (real name Sebastian Bierk), singer of Skid Row, was born in Freeport, the Bahamas.
1974: Drew Shirley, guitarist of Switchfoot, was born in Puerto Rico.