Since today (April 6) is the anniversary of the beginning of construction on the Capitol Records Tower in Hollywood, it's a fine time to look into a little history at Capitol.
The Tower itself is quite unique and every music fan will want to at least get a peak of it if you're in the L.A. area. From above, it looks like a stack of 45's on a turntable, with the tall spike at the top looking like a spindle. In 1955, EMI acquired Capitol Records and ordered the Tower built at the intersection of Hollywood and Vine. All West Coast operations of Capitol are conducted from that site. A rectangular ground floor is a separate structure that was joined to the famous tower when completed. The Tower itself is a 13-story building that is resistant to earthquakes and is home to several recording studios. The blinking light atop the tower spells out the word "Hollywood" in Morse code. In fact, the switch activating the light was first thrown by Lyla Morse, Samuel Morse's granddaughter.
In 2006, EMI announced it had sold the tower to a New York-based developer. Unbelievable. And soon the building of the record company that released the Beatles records will probably be torn down, knowing America.
Here are some of the top artists at Capitol Records:
Andrews Sisters
April Wine
Badfinger
the Band
Shirley Bassey
Beach Boys
Beatles
Blind Melon
Blondie
David Bowie
Garth Brooks
Glen Campbell
Kim Carnes
Chingy
Coldplay
Nat "King" Cole
Natalie Cole
Crowded House
Duran Duran
Faith Evans
Foo Fighters
Four Freshmen
Glass Tiger
Grand Funk
Sammy Hagar
Heart
Billy Idol
Iron Maiden
Jane's Addiction
Jimmy Eat World
Katrina & the Waves
Kingston Trio
Knack
Paul McCartney & Wings
Dean Martin
Richard Marx
MC Hammer
Megadeth
Steve Miller
Mims
Kylie Minogue
Motels
Anne Murray
Katy Perry
Pet Shop Boys
Pink Floyd
Poison
Queen
Queensryche
Radiohead
Bonnie Raitt
Raspberries
Red Hot Chili Peppers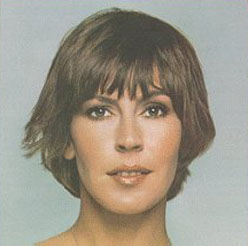 Helen Reddy
Relient K
Linda Ronstadt
Diana Ross
Roxette
Bob Seger
Snoop Dogg
Spandau Ballet
Sweet
Sylvers
Tavares
Television
George Thorogood
Tina Turner
Gene Vincent