1955: Johnny Ace was still cooking with the #1 R&B song--"Pledging My Love" was there for a ninth week.
1956: Kay Starr had the #1 song in both the United States and the U.K. with "Rock and Roll Waltz".
1957: Ricky Nelson recorded his first songs.
1960: The television special Welcome Home Elvis, hosted by Frank Sinatra, was recorded at Miami Beach, Florida. Elvis Presley had recently been discharged from the Army. Presley and Sinatra sing duets of "Love Me Tender" and "Witchcraft".
1961: The Beatles performed at the Cavern Club in Liverpool, England, before returning for a second visit to Hamburg, Germany.

1964: Funny Girl, starring Barbra Streisand, opened on Broadway.
1964: Frankie Avalon starred in Muscle Beach Party, which opened in theaters.
1965: Mick Jagger, Brian Jones and Bill Wyman received electric shocks from a defective microphone while performing in Denmark. Wyman was unconscious for several minutes.
1965: The Yardbirds announced that Jeff Beck would take Eric Clapton's place in the group.
"Green Peppers", one of the great tracks on 'Whipped Cream..."
1966: Ballads of the Green Berets by Ssgt. Barry Sadler was the top album for the third week but Whipped Cream & Other Delights floated near the top for Herb Alpert & the Tijuana Brass. Herb & the boys were also #3 with Going Places and #10 with The Lonely Bull, an unprecedented feat in the Rock Era. The rest of the Top 10: The timeless Soundtrack to "The Sound of Music", moved back up to #4 after 54 weeks of release, Rubber Soul from the Beatles was fifth, The Best of the Animals jumped from 19 to 7, Boise, Idaho's Paul Revere & the Raiders matched them step for step with a 20 to 7 move for their new album Just Like Us!, The Best of Herman's Hermits fell to #8 and Grammy winner September of My Years from Frank Sinatra was #9.
1966: Wilson Pickett had the right combination as "634-5789 (Soulsville, U.S.A.) was #1 on the R&B chart for the third consecutive week.
1966: Johnny Rivers carried out his mission to fly up the charts as "Secret Agent Man" used all manner of stealth and sly tricks to climb from 60 to #22.
1969: Pat Boone starred in an episode of The Beverly Hillbillies on CBS-TV.
1969: John Lennon and Yoko Ono began a "bed-in" for peace in Amsterdam.
1969: Marvin Gaye's version of "I Heard It Through the Grapevine" was #1 in the U.K.
1972: Mott the Hoople announced they were breaking up, but then changes their mind after David Bowie gave them the song "All the Young Dudes".
1975: Tommy, based on the rock opera by the Who, premiered in London.
1976: Duster Bennett, who worked with Fleetwood Mac, B.B. King, John Mayall's Bluesbreakers and Alexis Korner, was killed in a car accident.
1977: A brand new group consisting of both British and American musicians first appeared on the chart on this date and they would take the world by storm. Foreigner's first hit song was "Feels Like the First Time".
1977: Natalie Cole led the way once again on the R&B chart as her great song "I've Got Love on My Mind" was #1 for a fifth week.
1977: Glen Campbell returned for a fourth week atop the Adult chart with "Southern Nights".
1977: "Rich Girl" by Hall & Oates was on top, but only briefly. Wonder if there's a message in there for us all.
"Valdez in the Country" helped George Benson score another Top 10 album.
1977: Very few albums in the Rock Era could go toe to toe with Fleetwood Mac's Rumours and actually top it in a given week but that's what Hotel California by the Eagles did on this date. Hotel California vaulted from 4-1, past Rumours, to achieve it's third stay at the top. The Soundtrack to "A Star Is Born" from Barbara Streisand relinquished its position while Songs in the Key of Life from Stevie Wonder got a boost from its Grammy win and moved back up to #4. Fly Like An Eagle from the Steve Miller Band was fifth with newcomer Boston also edging up with their debut. The rest of the Top 10: John Denver's Greatest Hits, Volume 2, Leftoverture from Kansas moved from 12 to 8, George Benson's In Flight and Animals by Pink Floyd slid to #10.
1980: The Police became the first act from the West to play in Bombay, India for over ten years.
1980: Jon Paulus of the Buckinghams died of a drug overdose at the age of 32.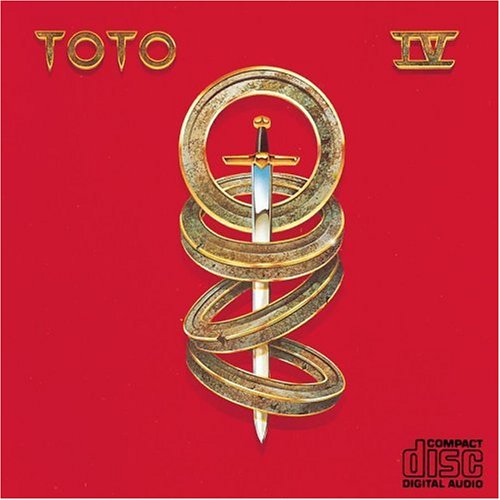 1982: Toto released their landmark album Toto IV.
1983: Duran Duran was mobbed by 5,000 screaming fans at an in-store appearance in New York City to promote there single "Is There Something I Should Know".
1983: Duran Duran reached #1 in the U.K. with "Is There Something I Should Know".
1983: "You Are" from Lionel Richie spent a fourth week at #1 on the Adult Contemporary chart.
1983: Michael Jackson couldn't be topped as "Billie Jean" continued to set the pace on the R&B chart for the sixth week.
1983: INXS debuted on the chart with their first single in the U.S.--"The One Thing".
1983: "Billie Jean" by Michael Jackson ruled the chart for a fourth week. The only new song in the Top 10 was Golden Earring's "Twilight Zone".
1983: Thriller by Michael Jackson held off all challengers for a fifth week at #1 on the album chart.
1985: South Africa radio stations banned all Stevie Wonder music after he dedicated his Oscar award to Nelson Mandela.
1988: "Man in the Mirror" from Michael Jackson moved to #1 on the R&Bchart.
Def Leppard had arrived...
1988: Michael Jackson began a two-week stay at #1 with "Man in the Mirror". Richard Marx peaked at #2 with "Endless Summer Nights" while Rick Astley took a fall with "Never Gonna' Give You Up". Debbie Gibson was back with "Out of the Blue" and Billy Ocean liked what he saw in his 10-5 move for "Get Outta' My Dreams, Get Into My Car". The rest of the Top 10: Belinda Carlisle with her former #2 smash "I Get Weak", Keith Sweat kept saying "I Want Her", George Michael was on the way down with his classic--"Father Figure", the Jets entered the list with "Rocket 2 (sic) U (sic)" and Def Leppard achieved their first Top 10 song with "Hysteria".
1988: Rick Astley remained at #1 on the Adult Contemporary chart with "Never Gonna' Give You Up".
The title track helped Inxs score the biggest album of their career.
1988: After nine weeks at #1 on the album chart and then falling back, the Soundtrack to "Dirty Dancing" had now spend three more weeks at #1. Faith from George Michael wasn't going away, Michael Jackson's Bad was third with the impressive new release from INXS, Kick, at #4.
1990: Heart released the single "All I Wanna' Do Is Make Love to You".


1994: Soundgarden debuted on the album chart at #1 with Superunknown. The Downward Spiral from Nine Inch Nails debuted at #2. Pretty easy in the days of little competition, almost like they drew it up back home in the barn. The Sign from Ace of Base fell to third. Other notable entries: Toni Braxton's self-titled debut fell from 1 to 5, Music Box by Mariah Carey was on its way down, August and Everything After by the Counting Crows remained in the #7 spot and The Colour of My Love from Celine Dion fell to #8.
1994: The tea leaves said that Ace of Base had a huge hit on their hands, as "The Sign" remained #1 for a third week.
1995: Rapper, producer and record executive Eazy-E died of AIDS at the age of 31. Eric Lynn Wright had worked with Dr. Dre and Ice Cube.
1997: Third Eye Blind released their debut album.
1998: Chuck Negron filed a suit against the other members of Three Dog Night, alleging that they had breached a 1990 settlement and interfered with his career.

2000: Phil Collins was presented the Oscar for Best Original Song at the Academy Awards with "You'll Be In My Heart" from the movie Tarzan.
2000: Melanie C of the Spice Girls replaced former Spice Girl Geri Halliwell at #1 in the U.K. with "Never Be the Same Again", her duet with Lisa "Left Eye" Lopes of TLC.
2000: Santana topped the U.K. album chart with Supernatural.
Celine returned after a 2 1/2 year hiatus...
2002: Celine Dion released the album
A New Day Has Come
.
2002: Randy Castillo, drummer for Lita Ford, Motley Crue and Ozzy Osbourne's band, died of cancer at age 51.
2004: Sammy Hagar announced that he was back with
Van Halen
, and the group would tour that summer.
2004: Jan Berry of Jan and Dean died at the age of 62. Berry had been in poor health ever since his car crash in 1966.
2005: Paul Hester, drummer with Crowded House and Split Enz, died at the age of 46 from strangulation after an "attempted suicide".
2006: The Edge of U2 donated his favorite guitar (a 1975 Gibson Les Paul) to a charity he had co-founded to replace instruments lost or destroyed as a result of Hurricane Katrina.
2006: Ne-Yo had the top U.K. song with "So Sick".
Born This Day
:
1917: Rufus Thomas ("Walking the Dog"), the father of soul singer Carla Thomas, was born in Cayce, Mississippi; died of heart failure in Memphis, Tennessee on December 15, 2001.
1936: Fred Parris, songwriter and vocalist with the Five Satins
1942: Larry Butler, keyboardist and vocalist with the Esquires and the Gentrys ("Keep On Dancin'"), songwriter (co-wrote "(Hey Won't You Play) Another Somebody Done Somebody Wrong Song" for B.J. Thomas) and producer for Kenny Rogers, Debbie Boone and Mac Davis, died in his sleep at the age of 69 in Pensacola, Florida.
1944: Diana Ross (real name Diane Earl) was born in Detroit, Michigan.
1946: Johnny Crawford ("Cindy's Birthday" from 1962) was born in Los Angeles.
1948: Richard Tandy, keyboardist with Electric Light Orchestra, was born in Birmingham, England.

1948: Steven Tyler, lead singer of Aerosmith, was born in Yonkers, New York.

1949: Vicki Lawrence ("The Night the Lights Went Out in Georgia" from 1973) was born in Inglewood, California.
1949: Fran Sheehan, bassist of Boston, was born in Norfolk, Virginia.

1950: Teddy Pendergrass, solo singer and member of Harold Melvin and the Bluenotes, was born in Philadelphia, Pennsylvania; died January 13, 2010 of respiratory failure at a hospital in suburban Philadelphia.
1953: William Lyall, keyboardist with Pilot ("Magic") and session musician for Sheena Easton and the Bay City Rollers, was born in Edinburgh, Scotland; died of AIDS in 1989.
1957: Paul Morley, Art of Noise and music journalist, was born in Stockport, Cheshire, England.
1968: James Jonas Iha, guitarist with Smashing Pumpkins
1981: Jay Sean, producer for Lil' Wayne, was born in London.