1960: "It's Now Or Never" by Elvis Presley became the fastest-selling single ever in the U.K. at the time, moving 780,000 copies in a week.
1960: Cozy Cole began a 20-week goodwill tour of Africa that was sponsored by the United States State Department.
1960: Jerry Butler moved back to the #1 spot on the R&B chart with "He Will Break Your Heart".
1960: Ray Charles moved to #1 for the first time with his ninth hit--"Georgia On My Mind".
1961: The Everly Brothers recorded "Crying In The Rain".
1962: The Beatles played the final performance of a 14-night run at the Star Club in Hamburg, Germany. It was the second of three stints for the group at the Star.
1964: The Supremes reigned on the R&B chart for a third week with their first big hit "Baby Love".
1964: Johnny Rivers moved up from 61 to 33 with "Mountain Of Love".
"Last Kiss" sounds as good now as ever...
1964: "Baby Love" was #1 for a third week for the Supremes, temporarily holding off "Leader Of The Pack" from the Shangri-Las. J. Frank Wilson & the Cavaliers dropped with "Last Kiss". Jay & the Americans marched to #4 with "Come A Little Bit Closer" and the Honeycombs were there at #5 with "Have I The Right?". The rest of the Top 10: Dean Martin and "The Door Is Still Open to My Heart", Manfred Mann's former #1 "Do Wah Diddy Diddy", Betty Everett & Jerry Butler were on their way down with "Let It Be Me", the Zombies had a big hit with "She's Not There", which jumped from 22-9 and Bonanza's Lorne Greene had a surprising hit at #10 with "Ringo".
1967: Pink Floyd opened for the Jimi Hendrix Experience on a tour of the U.K., with the first show on this day at the famous Royal Albert Hall in London.
1969: Led Zeppelin began work on their third album, recording "Since I've Been Loving You" at Olympic Studios in London.
1969: "Sugar, Sugar" by the Archies topped the U.K. chart.
1970: The Osmonds released their first single--"One Bad Apple".
1970: Gladys Knight & the Pips released "If I Were Your Woman".
1970: Led Zeppelin III continued to set the bar on the Album chart with Abraxas by Santana #2 and James Taylor remaining in the third position with Sweet Baby James. The only new entry into the Top 10 surged to get there--Sly & the Family Stone jumped from 48 to 10 in the second week of release for their Greatest Hits package.
1970: The Jackson 5 remained at #1 on the R&B chart for the sixth consecutive week with their first release--"I'll Be There".
1970: "We've Only Just Begun" by the Carpenters was the #1 Easy Listening song for the sixth straight week.
Brian Hyland had grown up since "Itsy Bitsy Teenie Weenie Yellow Polkadot Bikini"...
1970: The Jackson 5 continued to have the #1 song for a fifth week with "I'll Be There". The Carpenters were runners-up for a third week with "We've Only Just Begun" and James Taylor's first hit "Fire And Rain" was third. The Partridge Family moved from 7 to 4 with "I Think I Love You", leaping over R. Dean Taylor's "Indiana Wants Me". The rest of the Top 10: Sugarloaf with "Green-Eyed Lady", Smokey Robinson & the Miracles grabbed their fifth Top 10 in 37 releases with "The Tears Of A Clown", 100 Proof Aged in Soul had #8 officially with "Somebody's Been Sleeping" although few radio stations played it, Brian Hyland had his first Top 10 in eight years with "Gypsy Woman", moving from 18-9 and Bread inched up with "It Don't Matter To Me".
1971: The Faces with lead singer Rod Stewart released the single "Stay With Me".
1981: The Police arrived at #1 on the U.K. chart with "Every Little Thing She Does Is Magic".
1983: Lionel Richie released the single "Running With The Night".
1984: Yes released their comeback album 90125.
1987: Sonny and Cher reunited and sang "I Got You Babe" on Late Night with David Letterman.
1987: George Michael's
Faith
topped the U.K. Album chart.
She was no longer a Go-Go but she still was a woman on the move...
1987: There were two new entries in the Top 10--former Go-Go Belinda Carlisle jumped from 11-5 with "Heaven Is A Place On Earth" and Richard Marx was up to #10 with "Should've Known Better".
1987: The
Soundtrack to "Dirty Dancing"
took over as the #1 album.
1988: Bon Jovi released the single "Born To Be My Baby".
1990: Pete Townshend of the Who announced that he was bisexual in an interview with Newsweek magazine.
1992: John Cascella, keyboardist with John Mellencamp, was found dead in his car in Indianapolis, Indiana after apparently suffering a heart attack at age 36.
1992: Bon Jovi owned the #1 album in the U.K. with
Keep the Faith
.
1992: The Heights jumped into the #1 position with "How Do You Talk To An Angel". Boyz II Men had set an existing Rock Era record the week before with a 13th week at #1 for "End Of The Road". PM Dawn was at #3 with "I'd Die Without You" and Shai moved from 12 to 4 with "If I Ever Fall In Love".
1992: Michael Bolton took the great Bee Gees song "To Love Somebody" to the top of the Adult Contemporary chart.
1995: R. Kelly released his self-titled album.
1996: Michael Jackson married Debbie Rowe in Sydney, Australia.
2000: Limahl, formerly with Kajagoogoo ("Too Shy") and also a solo artist, escaped death when the tour bus he was traveling on crashed after catching on fire.
2004: Paul McCartney, Bono of U2, Chris Martin of Coldplay, Robbie Williams, Snow Patrol, the Darkness and Keane recorded a new version of "Do They Know It's Christmas?".
2004: U2 reached the top of the U.K. chart with "Vertigo".
2004: Usher won American Music Awards for Favorite Male Artist and Favorite Album (
Confessions
). Rapper Kanye West acted like a baby when he didn't win Best New Artist and stormed out of the building.
(Note: numerous websites erroneously report that the awards were given out on November 15. November 15 was the date of newspaper reports, which as everyone knows are printed the day after news happens. The American Music Awards are presented on Sunday, which in 2004 occurred on November 14.)
2004: Michel Columbier, who co-wrote the score for the movie
Purple Rain
, died of cancer in Santa Monica, California at the age of 65.
Born This Day:
1938: Cornell Gunter, originally with the Platters and an original member of the Coasters, was born in Coffeyville, Kansas ; died February 26, 1990 when he was shot while in his car in Las Vegas, Nevada. (Note: some websites insist on reporting his birth year as 1938, contrary to what his gravestone shows.
1940: Freddie Garrity, the lead singer of Freddie & the Dreamers ("I'm Telling You Now") was born in Crumpsall, Greater Manchester, England.
1944: Scherrie Payne, younger sister of Freda ("Band of Gold") and a member of the Supremes from 1973-1977, was born in Detroit, Michigan. (Note: some websites show her birthday as November 4--the book 'Motown Encyclopedia' by Graham Betts says November 14.)
1949: James "J.Y." Young, guitarist of Styx, was born in Chicago, Illinois.
1951: Stephen Bishop ("On and On") was born in San Diego, California.
1951: Frankie Banali, drummer of Quiet Riot, was born in Queens, New York.
1951: Barry Brandt, drummer of Angel, was born in Washington, D.C.
1952: Alec John Such, bassist of Bon Jovi, was born in Yonkers, New York.
1954: Yanni, New Age superstar, was born in Kalamata, Greece.
1959: Fred McFarlane, who wrote "Show Me Love" for Robin S. and also wrote for Madonna, Evelyn "Champagne" King, Force MD's and others, died September 3, 2016.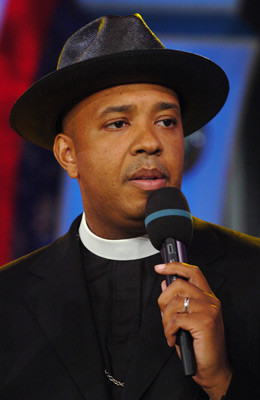 1964: Joseph ("DJ Run") Simmons of Run-DMC was born in Queens, New York.
1964: Nic Dalton, bass guitarist of the Lemonheads, was born in Canberra, Australia. (Note: some websites show Nic was born in Sydney--he was born in Canberra, and later moved to Sydney, according to his official website.)
1968: Brian Yale, bass guitarist of Matchbox 20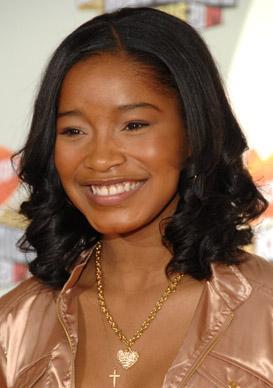 1974: Adina Howard ("Freak Like Me" from 1995) was born in Grand Rapids, Michigan.
1975: Travis Barker, drummer of Blink-182, was born in Fontana, California.