1959: Bobby Darin won Best New Artist and Record of the Year for "Mack
T
he Knife" at the Grammy Awards.
1963: The Beatles released the single "I Want To Hold Your Hand" in England. For the first time in history, there were one million advance orders.
1964: Paul McCartney and John Lennon were introduced to two members of the Miracles at the restaurant The Crazy Elephant in London.
1965: The Soundtrack to "The Sound of Music" was #1 on the U.K. Album chart, followed by the Soundtrack to "Mary Poppins". The "Help!" Soundtrack by the Beatles was third, Bob Dylan held #4 with Highway 61 Revisited and the Rolling Stones were at #5 with Out of Our Heads.
1966: The Beatles continued to work on recording "Strawberry Fields Forever", with two more takes at EMI's studios on Abbey Road. The group later remade the song, but the first minute of their final take on this day was remixed and incorporated into the finished product.
1967: Bob Dylan completed work on the album
John Wesley Harding
. He brought in Pete Drake to play light pedal steel guitar and recorded the final two songs for the album--"I'll Be Your Baby Tonight" and "Down Along The Cove".
1968: John Lennon released his first solo album Unfinished Music.
"While My Guitar Gently Weeps", one of the great tracks on The White Album...
1968: The Beatles sold 1.5 million copies of The White Album in the U.K. in its first week of release.
1969: "Baby, I'm For Real" by the Originals topped the R&B chart for a fourth week.
1969: Led Zeppelin shot up from 91 to 45 with "Whole Lotta' Love".
R.B. Greaves with his bit hit "Take a Letter Maria"...
1969: The double-sided smash "Come Together"/"Something" by the Beatles, rose from #7 to #1. Blood, Sweat & Tears closed with "And When I Die", the previous #1 from the 5th Dimension--"Wedding Bell Blues" departed from the top spot and R.B. Greaves, after peaking at #2 with "Take A Letter Maria", was fourth. New group Steam reached #5 with "(Na Na Hey Hey) Kiss Him Goodbye". The rest of the Top 10: The Flying Machine with "Smile A Little Smile For Me", Peter, Paul & Mary was up from 12-7 with their 20th and final career hit, Steve Wonder couldn't budge with "Yester-Me, Yester-You, Yesterday", CCR had a double-sided smash of their own, "Down On The Corner"/"Fortunate Son", that moved from 21 to 9 and Three Dog Night crashed into the Top 10, advancing from 18-10 with their great song "Eli's Coming".
Blues Part II, one of the reasons the BS & T debut was stunning...
1969: The new Beatles album Abbey Road was #1 for a fifth week. The self-titled Blood, Sweat & Tears moved back into the Top 10 after 44 weeks of release.
1971: Carly Simon released the single "Anticipation".
1975: Simon & Garfunkel had the #1 Adult song for a second week with "My Little Town".
1975: Red Octopus became the first #1 album for Jefferson Starship.
1975: Former Temptation David Ruffin had a great new song--"Walk Away From Love", which moved from 60 to 37.
One of several One Hit Wonders of the 70's--"Sky High"...
1975: The Silver Convention moved up to #1 with "Fly, Robin, Fly", displacing "That's The Way (I Like It)" by K.C. and the Sunshine Band. Elton John scored his 13th Top 10 and seventh in a row with "Island Girl", while the Captain & Tennille were up to #4 with their follow-up to the #1 "Love Will Keep Us Together"--"The Way I Want To Touch You". The rest of the Top 10: The Staple Singers with "Let's Do It Again", newcomer Jigsaw at #6 with "Sky High", War's "Low Rider", Natalie Cole with her first hit "This Will Be", the resurgent Bee Gees had a new Top 10 with "Nights On Broadway" while the 4 Seasons dipped to 10 with "Who Loves You".
1976: Jerry Lee Lewis accidentally shot his bass guitarist, Norman "Butch" Owens, twice in the chest while aiming at a soda bottle. Lewis was charged with shooting a firearm within city limits.
1977: Jay Ferguson released the single "Thunder Island".
1980: ABBA scored yet another #1 in the U.K. with "Super Trouper", the group's 25th hit on that chart.
1980: Stevie Wonder remained atop the R&B chart for the fifth straight week with "Master Blaster (Jammin')", his 13th #1 R&B song.
"I'm Gonna' Follow You"... Pat was her best on 'Crimes of Passion'...
1980: The River by Bruce Springsteen was #1 on the Album chart for a fourth week. Guilty by Barbra Streisand remained second after reaching the top while Kenny Rogers' Greatest Hits was third. Stevie Wonder's Hotter Than July preceded The Game by Queen. The rest of the Top 10: AC/DC moved to #6 with their new album Back in Black, Pat Benatar's sensational Crimes of Passion was #7, followed by Diana from Diana Ross, One Step Closer from the Doobie Brothers and the Jacksons were stuck at 10 with Triumph.
1980: "Lady" by Kenny Rogers was the #1 Adult Contemporary song for a third straight week.
1980: Kenny Rogers continued to set the pace with "Lady". Barbra Streisand was still at 2 after owning the previous #1--"Woman In Love". Donna Summer peaked at 3 with "The Wanderer" while Queen was still at #4 with "Another One Bites The Dust", although several stations had it #1 by now. Diana Ross had her 25th solo hit and 58th career hit counting her work with the Supremes.
1984: Band Aid released the single "Do They Know It's Christmas", with proceeds going for famine relief in Africa.
"
Wanted Dead or Alive", the classic track from 'Slippery When Wet'...
1986: Bruce Springsteen & the E Street Band Live/1975-1985 was the #1 album while Third Stage by Boston was done. Slippery When Wet by Bon Jovi logged a sixth week at #2 after one week at #1. Fore! from Huey Lewis & the News took fourth. The rest of the Top 10: Dancing on the Ceiling from Lionel Richie, the landmark Graceland album from Paul Simon at #6, True Colors by Cyndi Lauper, Whiplash Smile from Billy Idol, Tina Turner's new album Break Every Rule dropped to #9 and Bruce Hornsby & the Range moved up from 18-10 in their 24th week with The Way It Is.
1986: Billy Vera & the Beaters had a monster hit as "At This Moment" moved from 69 to 50.
1986: The first Top 10 for Bon Jovi also became their first #1--"You Give Love A Bad Name". The Human League dropped with "Human" while Madonna peaked at 3 with "True Blue". Sun Valley, Idaho's Peter Cetera teamed with Amy Grant for a big hit--"The Next Time I Fall". The rest of the Top 10: Huey Lewis & the News continued their successful ways with "Hip To Be Square", Cameo's "Word Up" peaked at 6, the former #1 "Amanda" by Boston was down, newcomer Bruce Hornsby & the Range was up to #8 with "The Way it Is", Lionel Richie had song #9 with "Love Will Conquer All" and the Bangles sped into the Top 10 with "Walk Like An Egyptian".
1995: Sammy Hagar married Kari Karte in San Francisco, California.
1997: "Perfect Day", a song recorded by Elton John, Bono, David Bowie, Tom Jones and others to raise money for the U.K. charity Children in Need, rose to #1 on that chart.
1997: Celine Dion's Let's Talk About Love was the #1 album in the U.K.






1997: Higher Ground from Barbra Streisand debuted as the #1 album, her eighth #1 and 25th Top 10. The best of the other new entries in the Top 10 was Yourself or Someone Like You from Matchbox 20.
The great Chumbawamba song "Tub Thumping"...
1997: Elton John held on to #1 for the eighth straight week with "Candle In The Wind 1997". Usher would have to settle for having one of the top #2 songs of the Rock Era as "You Make Me Wanna..." was runner-up for a sixth week. "How Do I Live" from LeAnn Rimes was behind them, Somethin' for the People moved up to #4 with "My Love Is The Shhh!" and LSG maintained with "My Body". The rest of the Top 10: Newcomers Chumbawamba and "Tubthumping", Robyn moved from 13-7 with "Show Me Love", Boyz II Men were down with "4 Seasons Of Loneliness", Allure with 112 dropped with "All Cried Out" and Mase remained at 10 with "Feel So Good".
2001: George Harrison, the youngest and quiet guitarist for the Beatles, a ground-breaking solo artist and later in his career a member of the Traveling Wilburys, died of small lung cancer at his home in Hollywood Hills, California.
2003: Beyonce, Bono of U2, Peter Gabriel, the Eurythmics, the Corrs, Jimmy Cliff and the surviving members of Queen performed at a concert at Greenpoint Stadium to raise awareness of AIDS in Cape Town, South Africa.
2005: In today's Inmates Run Rap Music segment, DMX was sentenced to seven days in jail for driving with a suspended license. Duh. There's a reason they call it "suspended".
2006: The High School Musical: The Concert Tour kicked off in San Diego, California.
2007: Artismus Pyle, former drummer of Lynyrd Skynyrd and a convicted sex offender, was arrested for not registering a new permanent address. Pyle had pleaded guilty to charges of attempted capital sexual battery by an adult on a victim younger than 12 and being principal to lewd and lascivious behavior on a child younger than 16.
2009: Susan Boyle had the best-selling debut album in the history of the U.K. when I Dreamed a Dream sold 410,000 copies and went to #1. (Note: some websites claim it was the best-selling debut ever, but the Beatles recorded several albums that sold far, far more copies in their first weeks.)
2009: Boyle also had the #1 album in the U.S., setting a first-week sales record for a female debut album with 701,000 copies sold.
2013: Dick Dodd, lead singer and drummer with the Standells ("Dirty Water"), died in Fountain Valley, California of cancer at the age of 58.
Born This Day:
1917: Merle Travis, who invented the first solid body electric guitar and wrote "Sixteen Tons" for Tennessee Ernie Ford, was born in Rosewood, Kentucky; died of a heart attack in Tahlequah, Oklahoma on October 20, 1983.
1933: John Mayall, singer/songwriter and multi-instrumentalist of the Bluesbreakers, one of the strongest roots in the British Family Tree, was born in Macclesfield, England.
1938: Bobbi Martin ("For The Love Of Him" from 1970) was born in Brooklyn, New York; died of cancer on May 2, 2000 in Baltimore, Maryland.
1939: Meco Monardo, musician and producer ("Theme From 'Star Wars'" from 1977) was born in Johnsonburg, Pennsylvania.
1940: Denny Doherty of the Mamas & Papas was born in Halifax, Nova Scotia, Canada; died January 19, 2007 at his home in Mississauga, Ontario, Canada from a second abdominal aneurysm.
1940: Chuck Mangione ("Feels So Good" from 1978) was born in Rochester, New York.
1941: Jody Miller ("Queen Of The House" from 1965) was born in Phoenix, Arizona.
1944: Felix Cavaliere, one of the great singers of the Rock Era and organist with the Young Rascals and later a solo artist ("Only The Lonely Heart Sees"), was born in Pelham, New York.
1947: Ronnie Montrose, guitarist of Deep Purple, the Edgar Winter Group and Montrose, was born in San Francisco, California; shot himself in Brisbane, California at the age of 64 on March 3, 2012.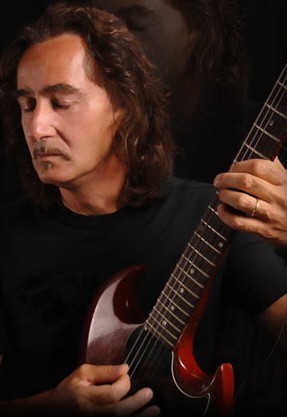 1951: Barry Goudreau, guitarist of Boston, was born in Boston, Massachusetts.
1951: Roger Troutman of Zapp was born in Hamilton, Ohio.
1958: Michael Dempsey, bass guitarist of the Cure, was born in Salisbury, Southern Rhodesia (now Harare, Zimbabwe).
1968: Jonathan Knight of New Kids on the Block was born in Worcester, Massachusetts.
1979: The Game (real name Jayceon Terrell Taylor) was born in Los Angeles. Sorry, Los Angeles.