1958: The Platters were up 36 notches with their new single "Smoke Gets in Your Eyes".
1958: Conway Twitty had the new #1 song with "It's Only Make Believe", knocking "Tom Dooley" by the Kingston Trio down a notch. The Teddy Bears appeared to have a big hit with "To Know Him Is To Love Him", but "Topsy II" by Cozy Cole and "It's All In The Game" both fell. The rest of the Top 10: "Beep Beep" by the Playmates, Elvis Presley hopped into the Top 10 with two songs--"One Night", moving 14-7 and "I Got Stung". Ricky Nelson dropped with "Lonesome Town" and Bobby Darin had #10 with "Queen Of The Hop".
1962: Brenda Lee made it three weeks at #1 on the Easy Listening chart with "All Alone Am I".
1964: After changing their name from the High Numbers because their manager told them they'd be mistaken for a bingo game, the Who played at the Marquee in London. It was the beginning of a seven-week residency for the group.
1966: The Beatles began recording "Strawberry Fields Forever" at Abbey Road Studios in London.
1972: Of course now, the music isn't worth putting on television but on this date the great late-night show
In Concert
premiered on ABC. Promoter Don Kirshner was the brainchild behind the show which on this date featured Alice Cooper, the Allman Brothers Band and Poco.
1973: Harold Melvin & the Bluenotes owned the new #1 R&B song with "The Love I Lost".
1973: The Silver Fox, Charlie Rich, had the #1 Easy Listening song for a third week with "The Most Beautiful Girl".
1973: Ringo Starr surprised all by reaching #1 with "Photograph". Eddie Kendricks was derailed with "Keep On Truckin'" and the Carpenters had another monster hit at #3 with "Top Of The World". Billy Preston advanced with "Space Race". The rest of the Top 10: The DeFranco Family with "Heartbeat - It's A Lovebeat", Gladys Knight & the Pips had #6 with their great song "Midnight Train To Georgia", Chicago's "Just You 'N' Me", Marie Osmond with "Paper Roses", Elton John moved from 15-9 with "Goodbye Yellow Brick Road" and Harold Melvin & the Bluenotes found the Top 10 with "The Love I Lost".
Neil Diamond's new album...
1973: Elton John had what to date was the biggest album of his career as Goodbye Yellow Brick Road remained at #1 for a third week. Quadrophenia by the Who peaked at 2 while Ringo by Ringo Starr moved from 15 to 3. Goats Head Soup spilled down to #4 for the Rolling Stones with Jim Croce's posthumous release You Don't Mess Around with Jim right behind. The rest of the Top 10: Jonathan Livingston Seagull from Neil Diamond, moving 14-6, Brothers and Sisters taking a turn down for the Allman Brothers Band, Life and Times by Jim Croce #8, The Joker by the Steve Miller Band and Los Cochinos from Cheech & Chong at #10.
1974: John Lennon rehearsed with Elton John for EJ's upcoming concert at Madison Square Garden in New York City.
1975: Gary Wright, former keyboardist with Spooky Tooth, released the single "Dream Weaver".
1979: J.D. Souther spent a second week at #1 on the newly-named Adult Contemporary chart with "You're Only Lonely".
1979: "Still" by the Commodores took a turn at the top of the R&B chart.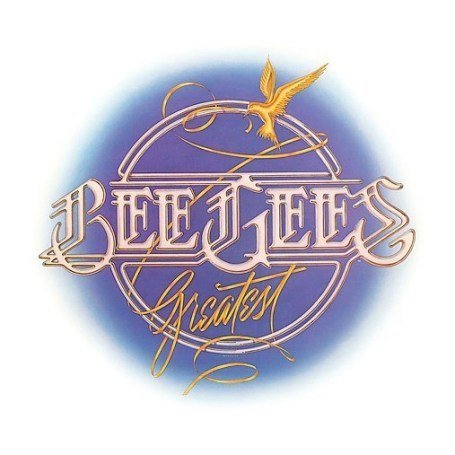 Two decades of great material...
1979: The Eagles topped the Album chart for a fourth week with their great album The Long Run. Styx would peak at #2 with Cornerstone and In Through the Out Door by Led Zeppelin was hanging around at #3. Tusk, the new Fleetwood Mac release, was fourth with Donna Summer holding on to #5 with her compilation On the Radio--Greatest Hits-Volumes I & II. The rest of the Top 10: Journey Through the Secret Life of Plants from Stevie Wonder, Rise by Herb Alpert, Wet, remaining in the eighth position for Barbra Streisand, One Voice by Barry Manilow and the Bee Gees Greatest was #10.
1980: Bill Withers sang lead on this one as jazz great Grover Washington, Jr. released the single "Just The Two Of Us".
1980: Steely Dan released the single "Hey Nineteen".
1984: No one could topple Purple Rain from the #1 spot on the Album chart as Prince remained there for the 17th consecutive week. Born in the U.S.A. by Bruce Springsteen took second while Tina Turner's Private Dancer remained in the Top 10 for the 16th week. "The Woman in Red" Soundtrack from Stevie Wonder was #4 while the new Honeydrippers release Volume One was fifth. The rest of the Top 10: Big Bam Boom from Hall & Oates moving from 11-6, Sports by Huey Lewis & the News logged its 39th week in the Top 10, Can't Slow Down was in its 55th week of release for Lionel Richie, and Billy Ocean scored a Top 10 album with Suddenly, which leaped over Cyndi Lauper's She's So Unusual.
1985: Blues artist Big Joe Turner, who wrote "Shake, Rattle and Roll" for Bill Haley & the Comets, died of a heart attack in Inglewood, California. (Note: some websites show his death as November 23, but 'The Los Angeles Times' reported that he died on Sunday, November 24. Some websites report the cause of death was kidney failure, but both 'The Los Angeles Times' and 'The Chicago Tribune" reported that he died of a heart attack.)
1987: The Style Council performed at the Apollo in Manchester, England.
Alias peaked at #2...
1990: Mariah Carey copped a third week at #1 with "Love Takes Time". Alias moved one step away with "More Than Words Can Say" while Whitney Houston had the #3 song with her 13th career hit--"I'm Your Baby Tonight".
1990: Bette Midler chalked up a fourth week at #1 on the AC chart with "From A Distance".
1991: Cyndi Lauper married David Thornton.
1991: Freddie Mercury, lead singer of Queen, died of complications from AIDS at age 45.
1991: Eric Carr, drummer of Kiss since 1982, died of cancer at the age of 41.
1992: Bill Wyman, bass guitarist of the Rolling Stones, and his wife divorced. I know shocker, that a woman would divorce a rolling stone. Even more of a shocker that one would actually want to marry one. (Note: some websites report the date of divorce as 1993, but two prominent newspapers, 'The New York Times' and 'The Orlando Sentinel', show that the divorce occurred in November of 1992.)
2003: One of the greatest record labels in the history of the Rock Era continued to be tossed around in the new sad corporate world. Time Warner sold Warner Brothers Music to a group led by Edgar Bronfman, Jr. for $2.6 billion. It's not about the money, guys--it's about the Music.
2003: The original members of Motley Crue reformed for the first time in five years.
2003: Glen Campbell was arrested for drunk driving and hit and run in Phoenix, Arizona. It was more than a little ironic given one of Campbell's biggest hits was entitled "By The Time I Get To Phoenix".
Born This Day:
1931: Tommy Allsup, who played for Buddy Holly and was with him on tour when the plane that carried Holly, Ritchie Vallens and J.P. Richardson crashed on February 3, 1959, and also worked with Roy Orbison, was born near Owasso, Oklahoma; died January 11, 2017 in Springfield, Missouri form complications of hernia surgery.
1939: Jim Yester, keyboardist
of the Association, was born in Birmingham, Alabama.
1941: Pete Best, drummer for the Beatles in the early years, was born in Madras, India.
1941: Donald Dunn, bass guitarist of the Mar-Keys ("Last Night") and Booker T. & the M.G.'s, was born in Memphis, Tennessee; died in his sleep May 13, 2012 in Tokyo, Japan.
1943: Richard Tee, session pianist for Billy Joel, Aretha Franklin, Peter Gabriel and Ashford & Simpson, was born in New York City.
1945: Lee Michaels ("Do You Know What I Mean" from 1971) was born in Los Angeles.
1950: Bob Burns, drummer of Lynyrd Skynyrd, was born in Jacksonville, Florida; died April 3 in a car accident in Cartersville, Georgia.
1955: Clem Burke, drummer of the Ramones and Blondie, was born in
New York City. (Note: some websites claim his place of birth is New York City or Trenton, New Jersey, but the book '

Disco, Punk, New Wave, Heavy Metal, and More: Music in the 1970s and 1980s' by Britannica Educational Publishing states that Burke was born in Bayonne, New Jersey.)
1957: Chris Hayes, guitarist of Huey Lewis
& the News, was born in Great Lakes, Illinois.
1970: Chad Taylor, guitarist of Live, was born in Baltimore, Maryland.